Top bid for Cuscaden site smashes GLS record
.
A consortium of SC Global Developments, Far East Consortium International and New World Development lodged the top bid of $410 million for the Cuscaden Road site, which is near Orchard Road.
This translates to $2,377 per square foot per plot ratio (psf ppr) and trumped eight other bidders.
Records tumbled when developers made a beeline for residential sites in Mattar Road and Cuscaden Road but one in Silat Avenue was snubbed.
It exceeds the old GLS record of $1,733 psf ppr, paid by Frasers Property for a Jiak Kim Street site, by 37 per cent. SC Global chairman and chief executive Simon Cheong noted that it is more than a decade since a residential GLS site was available near Orchard Road.
Its offer not only smashes all records for a residential government land sale (GLS) site but also surpassed market expectations of $1,800 to $2,300 psf ppr, said Ms Tricia Song, head of research for Singapore at Colliers International.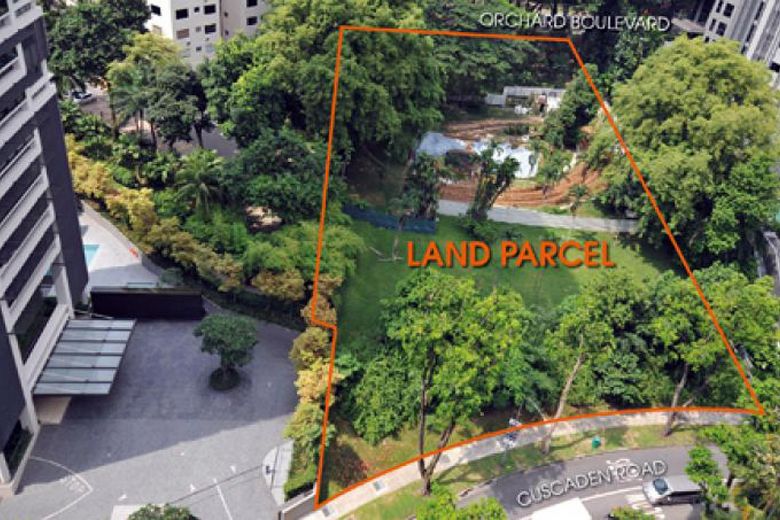 Ms Song said her forecast range of $3,500 to $3,700 psf is achievable as nearby freehold luxury new launches such New Futura and Le Nouvel Ardmore have achieved average prices of $3,200 to $4,000 psf.
ZACD executive director Nicholas Mak noted the fact that all nine bids for the Cuscaden Road site were above $2,000 psf ppr "will give a shot in the arm for the land sale market, especially the en-bloc sale market".
Two other sites closed along with this one yesterday under the confirmed list in the GLS programme.
The Mattar Road plot was also hotly contested with 10 bids, with the top offer of $223 million or $1,109 psf ppr from FSKH Development, a consortium of, TA Corporation, Keong Hong Holdings and Hock Lian Seng Holdings.
The difference between the top five bidders was only 5 per cent, possibly because of the limited residential land available near Mattar MRT station and its proximity to the commercial cluster at Paya Lebar.
JLL national director of research and consultancy Ong Teck Hui reckoned the keen bidding for the Cuscaden and Mattar roads parcels suggests that demand for attractive residential sites is still buoyant.
Mr Mak estimates the break-even price to be $1,700 to $1,800 psf.
"With such keen demand for sites, the en bloc market is likely to stay firm as it continues to be the main source of residential land provide over GLS" he added.
The huge Kampong Bahru site in Silat Avenue saw only one bid - from UOL, UIC and Kheng Leong Company at $1.04 billion or $1,138 psf ppr.
Mr Ong said the muted demand could be due to the large capital outlay and constraints posed by the presence of conserved buildings.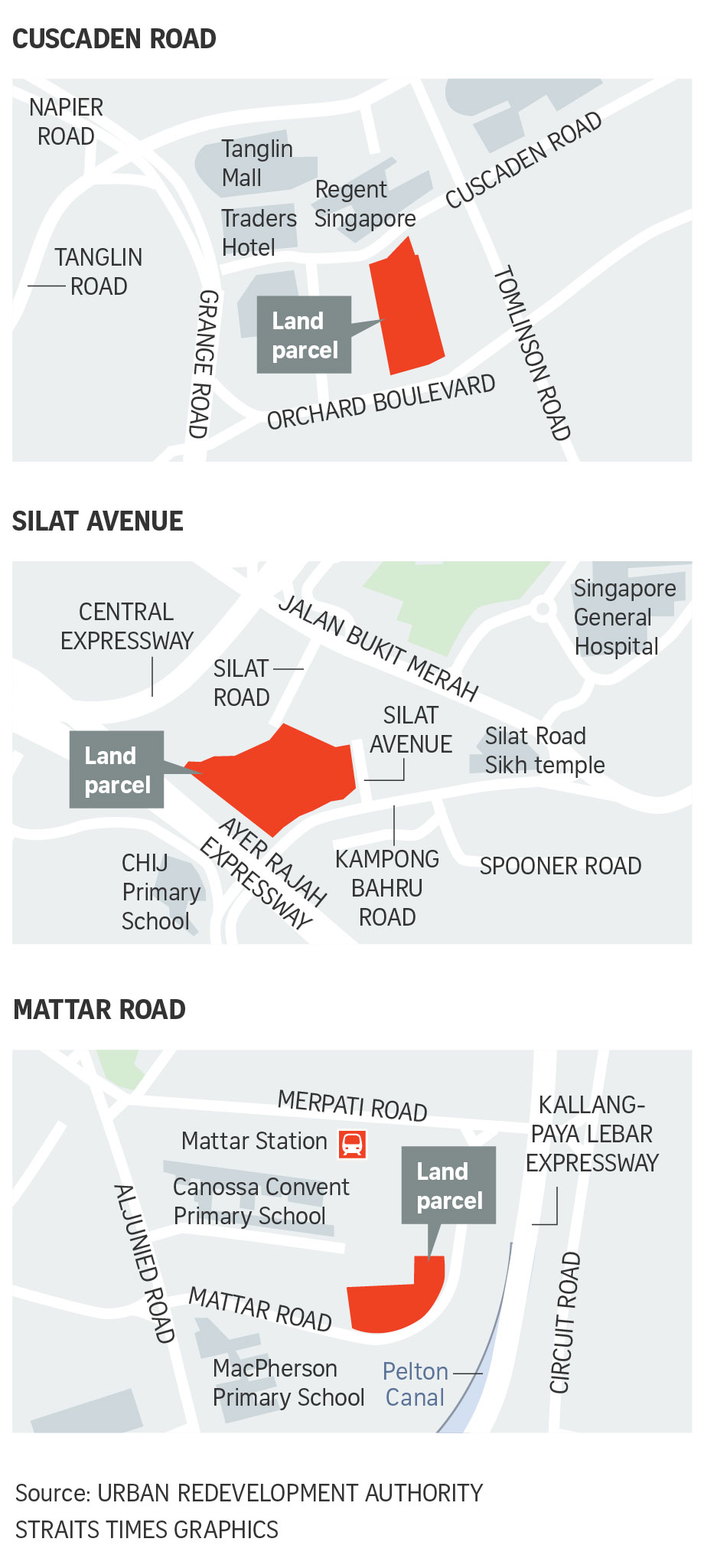 The number of homes on the site is capped at 1,125 units while a maximum commercial gross floor area of 1,300 sqm (13,993 sq ft) is allowed. Five conserved buildings are to be retained and restored.
The tender also requires the use of prefabricated, prefinished volumetric construction (PPVC), which could have put developers off.
But this has not deterred UOL, which is already developing a 40-storey condo in Clementi called The Clement Canopy using
PPVC
.
UOL deputy group CEO Liam Wee Sin said the consortium is drawn to the inner city location and low supply in the vicinity of the Silat Avenue site: "Our proposed development will likely include two 56-storey residential towers and five conserved buildings which we will convert into one-bedroom apartments and common facilities."
Be among the first to view and book New Condo at Cuscaden Road, a new lifestyle as well as buy with the lowest pre-launch price. Look for your dream home right now.