Coastline Residences developer
SUSTAINED LAND PTE LTD
Since its inception in 2006, Sustained Land's unwavering mission is to develop homes that are not only functional but stylish, of quality and sophisticated. It has since developed more than 2,500 residential units, affirming its reputation as one of Singapore's premier property developers. Coastline Residences joins Sustained Land's repertoire of iconic residential property projects which include One Meyer, Tre Residences, The Poiz, Sea Horizon, Coastal Breeze Residences, 833 MB Residences, Tivoli Grande, The Line, 38 iSuites, Regent Residences, and 8M Residences. Headquartered in Singapore, Sustained Land has subsidiaries, joint ventures and associates serving a broad spectrum of customers.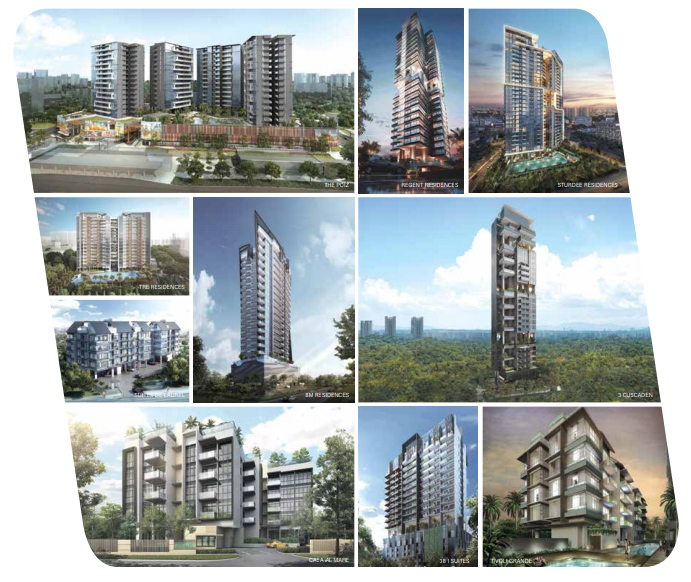 KWONG LEE LAND
Kwong Lee Land co-developed Sturdee Residences, 3 Cuscaden and One Meyer with Sustained Land and Ho Lee Group. Kwong Lee Land is the property arm of Kwong Lee Engineering, which started in 1969. It has since established itself as one Singapore's most relied upon spiral steel pipe manufacturers, having manufactured a large portion of Singapore's water transmission mains.
GOODLAND GROUP
The Goodland Group (Goodland) is a Singapore-based premier lifestyle property developer established in 1993. Listed on the Catalyst Board of the Singapore Exchange Securities Trading Limited (SGX-ST) on 8th October 2009, Goodland was transferred to the Mainboard of the SGX-ST on 25th June 2013. Goodland specializes in boutique residential developments and prides itself on building quality, signature, and environment-friendly developments. Goodland is committed to building good quality homes with meticulous attention to detail. Its extensive property portfolio includes residential projects, commercial and industrial developments. The company also has property investments in Cambodia and Malaysia. In Malaysia, it is developing a vibrant township in Ipoh, the capital city of Perak state. Goodland's developments are managed by a team of dedicated and highly competent professionals who bring over 2 decades of development expertise and market insight. It has, among others, developed The Shoreline Residences I & II, Suites @ Topaz, Royce Residences, OneRobey and Vibes @ East Coast. Its current projects include The Citron Residences, The Citron, The Morris Residences and The Bently Residences@Kovan.
HO LEE GROUP
The Ho Lee Group was incorporated in 1996 with the convergence of businesses ranging from general building construction to specialized metal works, formwork fabrication and sales and rental of construction machines and equipment. From its inception in 1996, HLG went on to acquire Wee Poh Construction Co. (Pte) Ltd (WPC) in 2005, which is a civil engineering construction company graded by the Building Construction Authority of Singapore (BCA) with an Al grading. The Group also acquired Liang Huat Aluminium Ltd in 2007, an Aluminium and Curtain Wall Specialist listed on the Main Board of the Stocks Exchange of Singapore (SGX). The Group also expanded with the development of commercial and residential properties and has to date a varied portfolio of properties comprising the Built-to-Order Mauser Factory in Tuas, Singapore, The Watercolours Executive Condominium, The Heron Bay Executive Condominium, to name a few.

Coastline Residences will give you an unprecedented experience. Be one of the first to have the right to choose and own this prime location. By Fill in the form and we will respond to you immediately