Daintree Residence Site Plan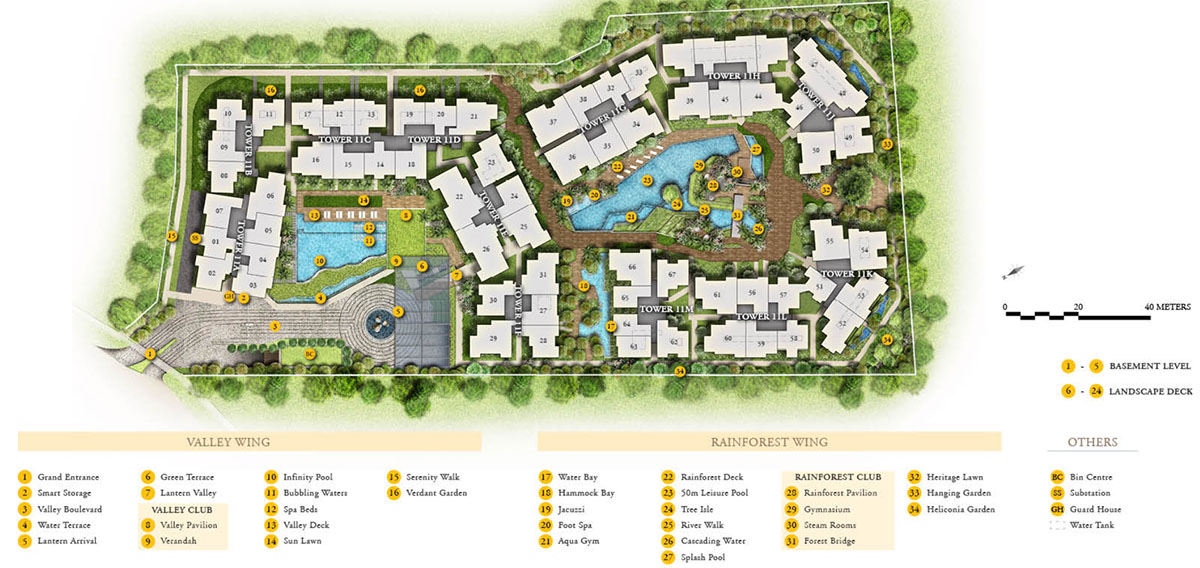 Experience The Treetop Walk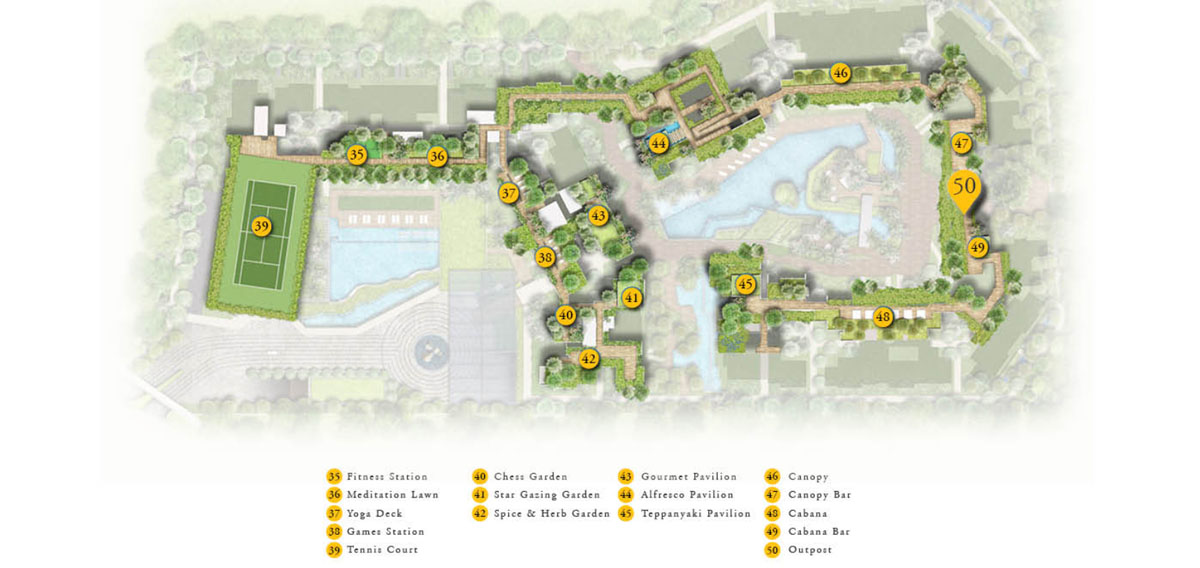 ---
Daintree Residence Facilities
FIND YOUR PLACE IN THE SHADE OF A RAINTREE
Serenely tucked along a quiet enclave, dappled with sunlight and shadow, a lush landmark stands proud. Here, light, air, space and greenery converge to create an expansive rainforest canopy for living at its most luxurious.
More than just a home, it is an enchanted wonderland where nature is your playground – an urban oasis far removed from the cares of the world, yet close to all its conveniences, with the Beauty World MRT station just a short walk away. The exclusive residence of choice, Daintree Residence invites you to find your place on the lush side of life.
---
CONCEPT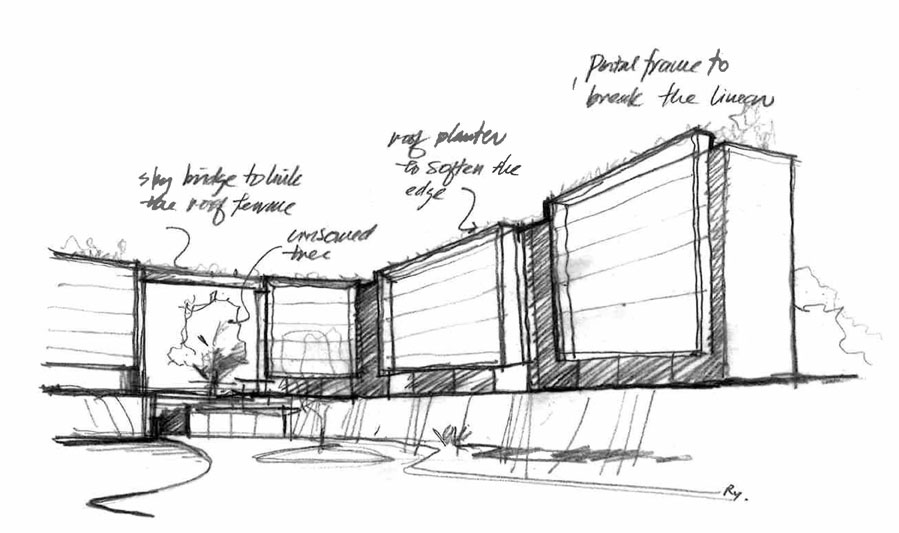 AN ARCHITECTURAL MASTERPIECE
Exquisite and elegant, the articulated façade of Daintree Residence is a stunning composition that is naturally sophisticated. Showcasing the rippling effect of a stone quarry's vertical topography, the artfully contoured façade gracefully sprouts into lush natural surroundings of Rainforest and Valley that seamlessly integrate and pushes the boundary of design. While form and function efficaciously captivate an extraordinary identity, the panoramic Treetop walk offers a truly unique experience.
Five storeys in height with just 327 exclusively well-appointed apartments, every resident shall luxe in the abundance of lifestyle facilities to pamper their every needs.
Come home to the lush side of life at Daintree Residence.
The double concentric loops, created for the letters "ee" of the Daintree logo, elegantly and subtly suggest the seemingly infinite flow of the TreeTop Walk that interconnects two wings into one exquisite escape.
---