Rivercove Residences is brand new executive condo development developed by the joint venture of Hoi Hup Realty Pte Ltd and Sunway Developments. The condo has site area of 17,196 square metres, expected to TOP in the 1st Half of 2018.
Hoi Hup Realty Pte Ltd

Established since 1983, Hoi Hup Realty Pte Ltd, a dynamic property developer who has since completed over 900 quality homes and currently has a pipeline of more than 500 private residential units at different stages of development. Our sell-out projects including The Ford @ Holland, Suites @ Cairnhill and Waterford Residence indicated that our developments were well-received by the market.
An eye for details and years of experience in the industry, our people have gained knowledge of the properties we develop. This knowledge enables us to increase our effectiveness and to deliver a high level of quality and innovative products to our home buyers.
Achieving high standards of building excellence has made us well-attuned to the changing needs of clients. We have also been awarded the Best Buildable Design Award 2007 Merit for De Royale Condominium from Building and Construction Authority. With a disciplined vision and a strong philosophy to develop properties that offer the highest level of style, functionality and innovation within prime and strategic locations, Hoi Hup's dedication is matched by its commitment to exceptional workmanship and excellent value. Luxurious interiors and imaginative designs are the signature mark of all our developments. We, at Hoi Hup, are driven to innovate and set new standards as the niche developer that caters to a wide range of markets today and tomorrow.
---
Sunway Developments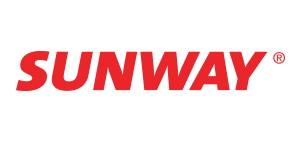 Established in 1974, Sunway Group is one of Malaysia's largest conglomerates with core interests in property, construction, education and healthcare. We are a 15,000-strong team operating in 50 locations worldwide, pulling together to improve the quality of life of our communities through 12 business divisions – property, construction, retail, hospitality, leisure, healthcare, education, commercial, trading and manufacturing, building materials, quarrying and Real Estate Investment Trust (REIT).
Sunway Group's unique build-own-operate business model powers the growth of sustainable communities and integrated townships: Sunway City in Selangor, Sunway City Ipoh and Sunway Iskandar in Johor, which span 5,000 acres.
Our three public-listed companies — Sunway Berhad, Sunway Construction, and Sunway REIT, with a combined market capitalisation of RM 15 billion — form a real-estate value chain that exemplifies socially responsible business practices, evidenced by their listing on the FTSE4Good Bursa Malaysia Index.
At Sunway, we are committed to the United Nations Sustainable Development Goals (SDG), and continue to align our business strategies to meet the needs of our communities in line with the SDG agenda.
Through the Jeffrey Cheah Foundation, we provide disadvantaged and deserving young adults access to quality education by disbursing RM270 million and counting in scholarships. The Jeffrey Sachs Center on Sustainable Development, established at Sunway University in 2016, serves as a hub for the education and advancement of sustainability across Southeast Asia. The Center is the first of its kind in Asia.
Our commitment to strong Economic, Environment and Social practices is embedded throughout the organisation – from our policies and our social impact initiatives to day-to-day operations so that we deliver enduring growth for thriving communities.
Rivercove Residences has an excellent connectivity to city and enclave of sophistication and rustic charm. Discover the perfect location and condo facilities to start your new journey.
---
Call Developer Onsite Sale Team at (+65) 6303 0574 To Enjoy Best Developer Price
---