Sumang Walk Executive Condo has full condo facilities designed with luxury and exquisite in mind. The development will comprise a clubhouse, workroom, protect house, indoor rec centre, swimming pool, sundeck, indoor gym, tennis court, children playground, BBQ area multi-purpose function room, business centres and indoor gym with trainer awaits you. The condo's facilities provide full family entertainment needs for your family and loved ones. Indulge in a beautiful, serenity-filled and tranquil indulgent lifestyle right at Sumang Walk EC.
Entertainment and relax is right your home, everything so perfect, discover Floor Plans right now to look for you and your family a suitable home.
Piermont Grand EC Site Plan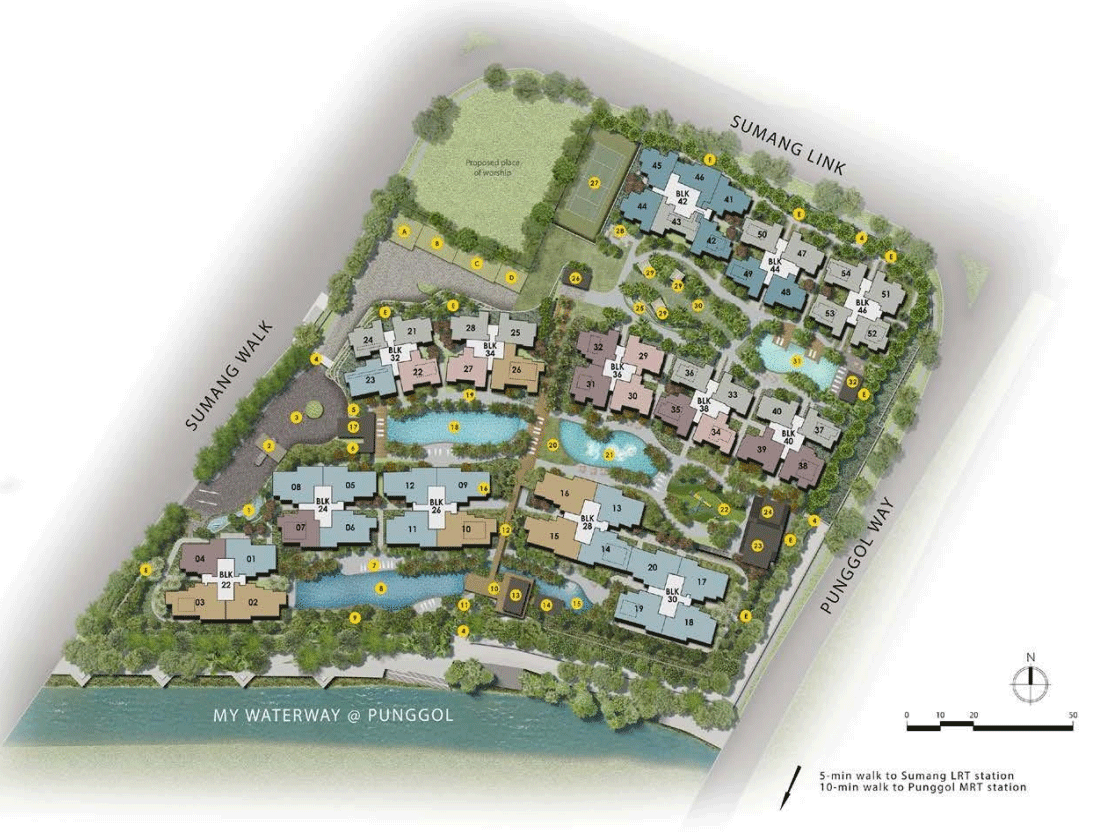 ---
Piermont Grand EC Facilities
LUXURY LIVING BY THE WATERFRONT
THE CASCADES. THE WATERFALS. THE LAKES. THE HILLS.
Set foot on any of Piermont Grand's four zones to enjoy the tranquillity and comfort that comes from living as one with nature.
Built upon the idea of a vantage point elevated high above, Piermont Grand is designed for those looking to experience a new level of luxury while moving forward in life with your loved ones. Through the array of sports, relaxation, and entertainment facilities in each of the four landscape zones, you can certainly enjoy greater heights of living as you embrace the future.