Site Plan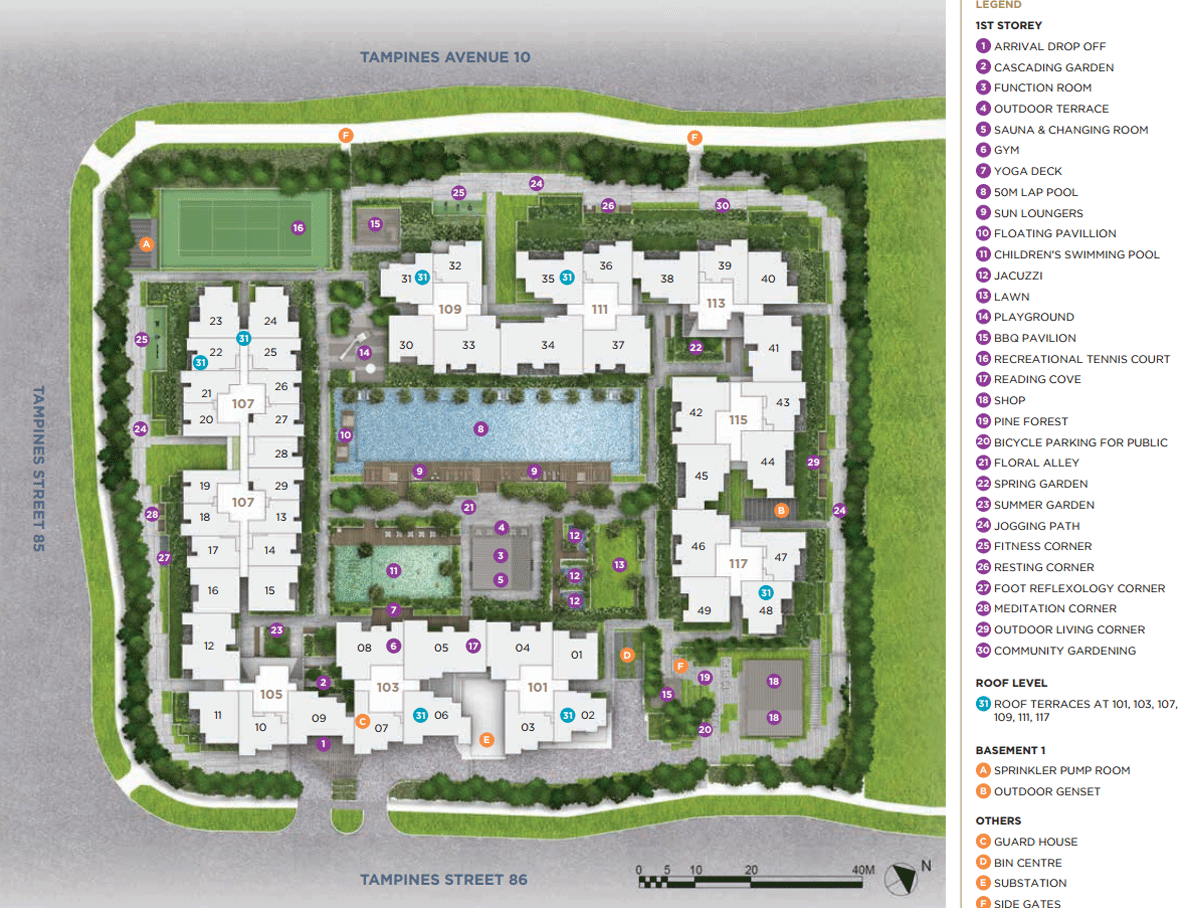 ---
Inspired by the swiss alpine region
The Alps Residences is conceptualised and designed as a collaborative effort between Group8Asia and AGA Architects, two award-winning firms recognised for their dynamic work and ability to inspire contemporary living.
The property's architecture is reminiscent of the mountainous region it is named after. Be it the cascading façade or gabled structures found across the premises, every other turn will reveal design elements that remind you of the Alpine states.
---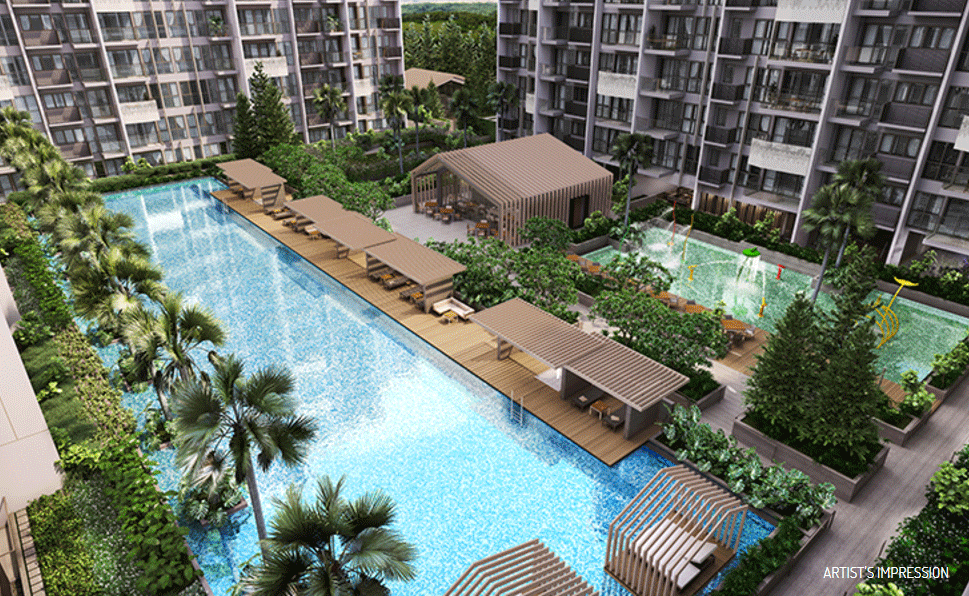 ---
The Alps Residences will be well equipped with various facilities such as a function room, swimming pools, tennis courts, indoor gymnasiums, as well as fitness corners.
The Alps Residences Site Plan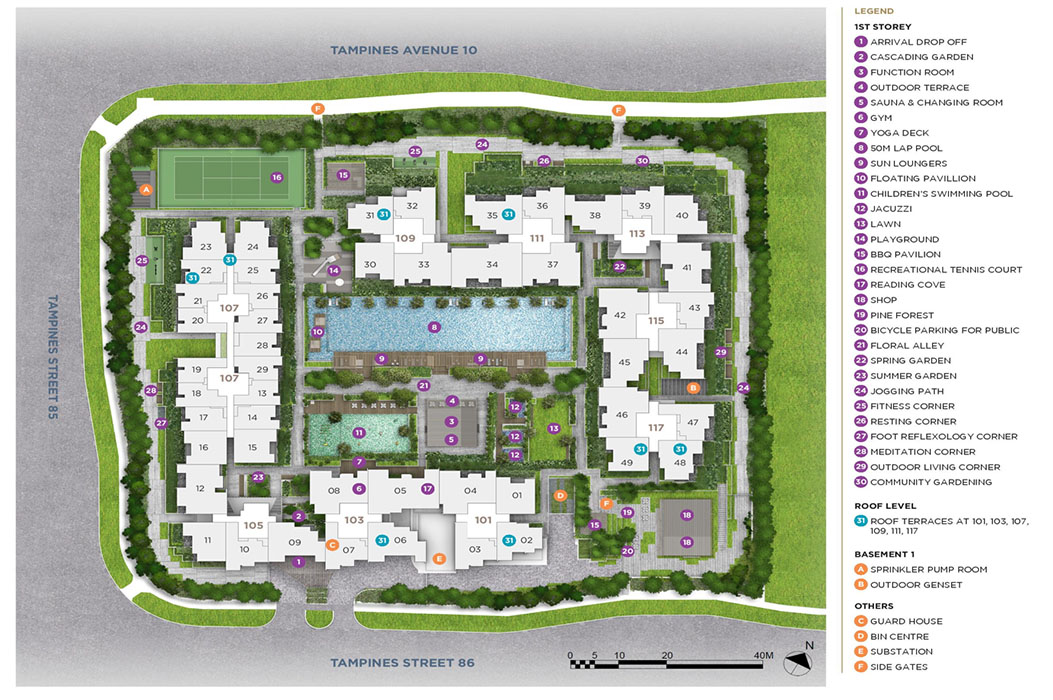 1) Arrival Drop Off
2) Cascading Garden
3) Function Room
4) Outdoor Terrace
5) Sauna & Changing Room
6) Gym
7) Yoga Deck
8) 50m Lap Pool
9) Sun Loungers
10) Floating Pavilion
11) Children Swimming Pool
12) Jacuzzi
13) Lawn
14) Playground
15) BBQ Pavilion
16) Recreational Tennis Court
17) Reading Cove
18) Shop (2 nos)
19) Pine Forrest
20) Bicycle Parking for Public
21) Floral Alley
22) Spring Garden
23) Summer Garden
24) Jogging Path
25) Fitness Corner (2 nos)
26) Resting Corner
27) Foot Reflexology Corner
28) Meditation Corner
29) Outdoor Living Corner
30) Community Gardening
31) Roof Terraces at 101, 103, 107, 109, 111, 117
---
The Alps Residences Facilities
Energize every aspect of your being with facilities that allow you to develop socially, physically and emotionally. From special moments over BBQ Pits. Keep mind and body in check in the state-of-the-art gym. Or revitalize with a refreshing dip in a spectacular swimming pool. Alps Residences has you covered.
With its condominium status, The Condo offers you an attractive home for both locals and foreigners alike, promising a culturally diverse community within the development. You will be able to expand your network and make friends from all over the world.
The outstanding and unique property combines both beautiful and practical elements that offer an ideal living environment for young couples, dynamic and multi-generational families.