The Garden Residences Site Plan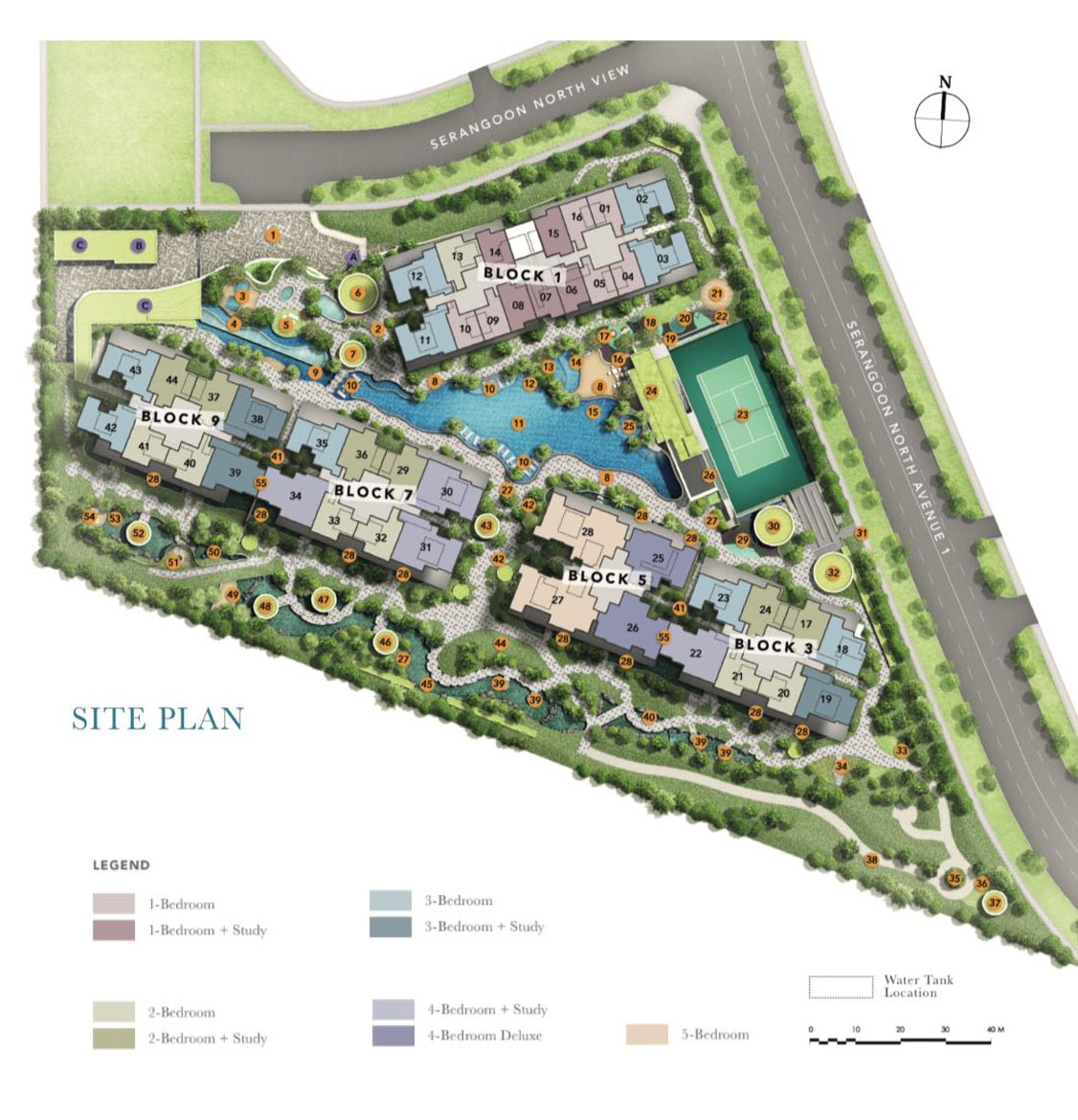 1. Drop-Off

2. Parcel Collection Station (At 111/ Level 1)

3. Garden Onsen

4. Fairy Stream

5. Fairy Lawn

6. BBQ Pavilion

7. Lounge Pavilion

8, Pool Deck

9. Wading Pool

10. Aqua Deck

11. 75m Swimming Pool

12. Jacuzzi

13. Kids Pool

14. Splash Pad

15. Aqua Gym

16. Garden Grill

17. Playscape

18. Toddler's Playground

19. Family Deck

20. 3G Fitness

21. Fun Deck

22. Reflexology Garden
23. Tennis Court

24. Clubhouse:

24-Hour Gym
Gourmet Kitchen
Lounge
Karaoke Room
Outdoor Gym
Chill Out Deck
Laundrette

25. Swim-Up Spa

26. Changing Room with Steam Bath

27. Pool Showers

28. Reflective Pool

29. Fitness

30. Party Pavilion

31. Side Gate

32. Teppan Grill Pavilion

33. Fitness Lawn

34. Community Garden

35. Garden Deck

36. Petscape

37. Petscapc Pavilion

38. The Boardwalk

39. Floating Pods
40. LilyPond

41. Rock Gatdru

42. Leisure Alcove

43. Leisure Pavilion Putting Green

45. Garden Creek

46. Hydrotherapy Pavilion

47. Reading Pavilion

48. Zen Pavilion

49. NIrditation Deck

50. Water Cascade

51. lire Hammock

52. Floating Yoga Pavilion

53. Leo Pond

54. Garden Hammock

55. Garden @ 15:

Light Garden
Stargazing Garden

A. Guard House

B. Bin Centre

C. Substation
---
The Garden Residences Facilities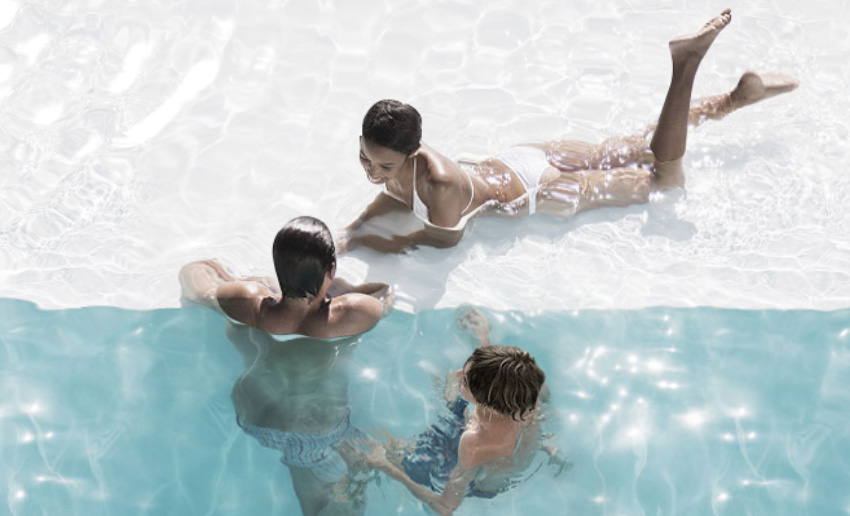 WHERE EVERY ELEMENT ENHANCES YOUR WELLBEING
Health is after all wealth. With 55 exclusive facilities designed for your wellbeing, residents can enjoy a truly holistic environment. From a 75m Swimming Pool to a Hydrotherapy Pavilion, Floating Pods and Swim-Up Spa, to a 24-hour gym and 200m Boardwalk — it's easy to stay active here.
With a Community Garden where you can grow your own herbs and plants, and even a Petscape for man's best friend, family bonding involves all our residents, from two to four-legged ones!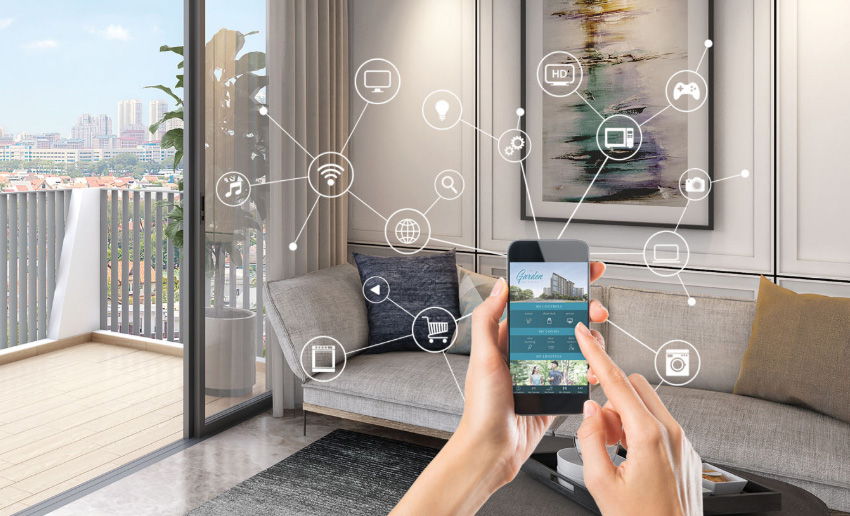 INTELLIGENT BY DESIGN
An Intelligent Home for even smarter residents. With Smart Community and Smart Home Features, live a connected, convenient and empowered life at The Garden Residences.
From temperature control, security access and management, green development and energy-saving features to an exclusive residents' app that allows you to manage on-the-go, life here becomes a smarter choice every day.
---
Spend time at the swim-up Spa, work out a sweat at the gym, sing your hearts out at the karaoke room, unwinding at home has never been easier
---
Smart Home, Smart Community, Smart Lifestyle
Enjoy the convenience of smart home controls from your devices.
Smart Controls
Your home at The Garden Residences comes pre-installed with Smart Air-con controls, Smart Water Heater, Smart Smoke Detector and Smart Digital Lock and is protected by banking-grade app security from Sweden_ Everything is wireless' and you can personalise the smart home to suit your needs, simply add more smart items from a wide range of products in the Habitap Store.
Smart Community
Book your facilities, send e-invites to your guests and manage your RSVPs all in one mobile app2! Experience Habitap's Dynamic Access Control to your facilities using your mobile phone. Access your side gates, lobby and even the facilities that you have booked, all from your Smart home mobile app.
Smart Lifestyle
Make a reservation at your favourite restaurant and book a driver, then head out in style. Running low on groceries? Do the shopping on the app, or get food delivered to your doorstep. Enjoy exclusive deals from more than 50 leading brands.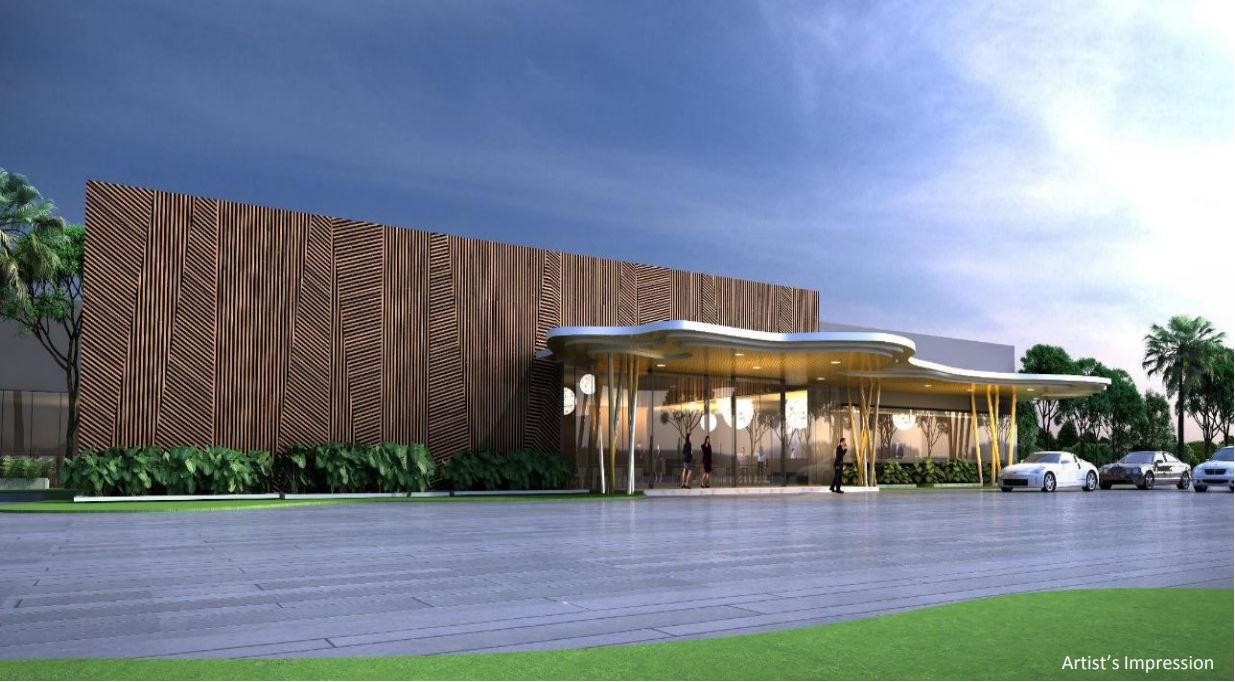 ---