Twin View by China Construction Development

Established since 1992, China Construction (South Pacific) Development Co Pte Ltd (CCDC) is a regional subsidiary of China State Construction Engineering Corporation (CSCEC).
CCDC began its construction operations as a CIDB (Currently known as BCA) registered contractors of G4 status with a tendering limit of $ 5 million.
Over these years, CCDC has received tremendous growth with successful acquisition and completion of a significant number of construction projects. The company, which started with a staff-strength of 4, has now transformed itself from a small sub-contract firm to reckoned main contract establishment of over 700 staffs and over 4,500 skilled workers.
CCDC today, a BCA-registered contractor of A1 status, enjoys unlimited tendering capability. Some completed and prominent projects of CCDC to-date include:
Projects - Chinese Swimming Club, Novena Medical Center, Hainan Mandarin Hotel, SAFRA Yishun Country Club.
Projects -Cote d'Azur, Edelweiss Park Condominium, Ris Grandeur Condominium, The Warren View Condominium, Garden Vista Condominium, The Linear Condominium, Lakeholmz Condominium, Faber Crest Condominium, Bishan Point Condominium, Seletaris Condominium, Kallang Basin MUP17, Woodlands N6C5, Kallang Basin Precinct MUP14, Bedok Town Center C6.
Institutional Projects - Republic Polytechnic New Campus, Expansion of Teaching Facilities at Nanyang Technological University, Phase 3B, Anglo Chinese School, Research Techno Plaza at Nanyang Technological University, St. Andrew Village @ Potong Pasir and Raffles Institute A&A.
Project - Cargo Agents Building B for Civil Aviation Authority of Singapore, Enterprise One @ 1 Kaki Bukit Road, Tuas Warehouse Parcel D.
Engineering Projects - Police Coast Guard Headquarter and Trinity Christian Center @ Paya Lebar.
CCDC takes pride in being a quality contractor with reasonably good and consistent CONQUAS scores for most of its projects.
CCDC strives for continual improvement in its operations, and is committed to maintain its competitiveness in the construction industry while contributing to the well being of all stakeholders.
---
Twin Vew Developer Track Record
26 BCA Awards Since 2013 to 2017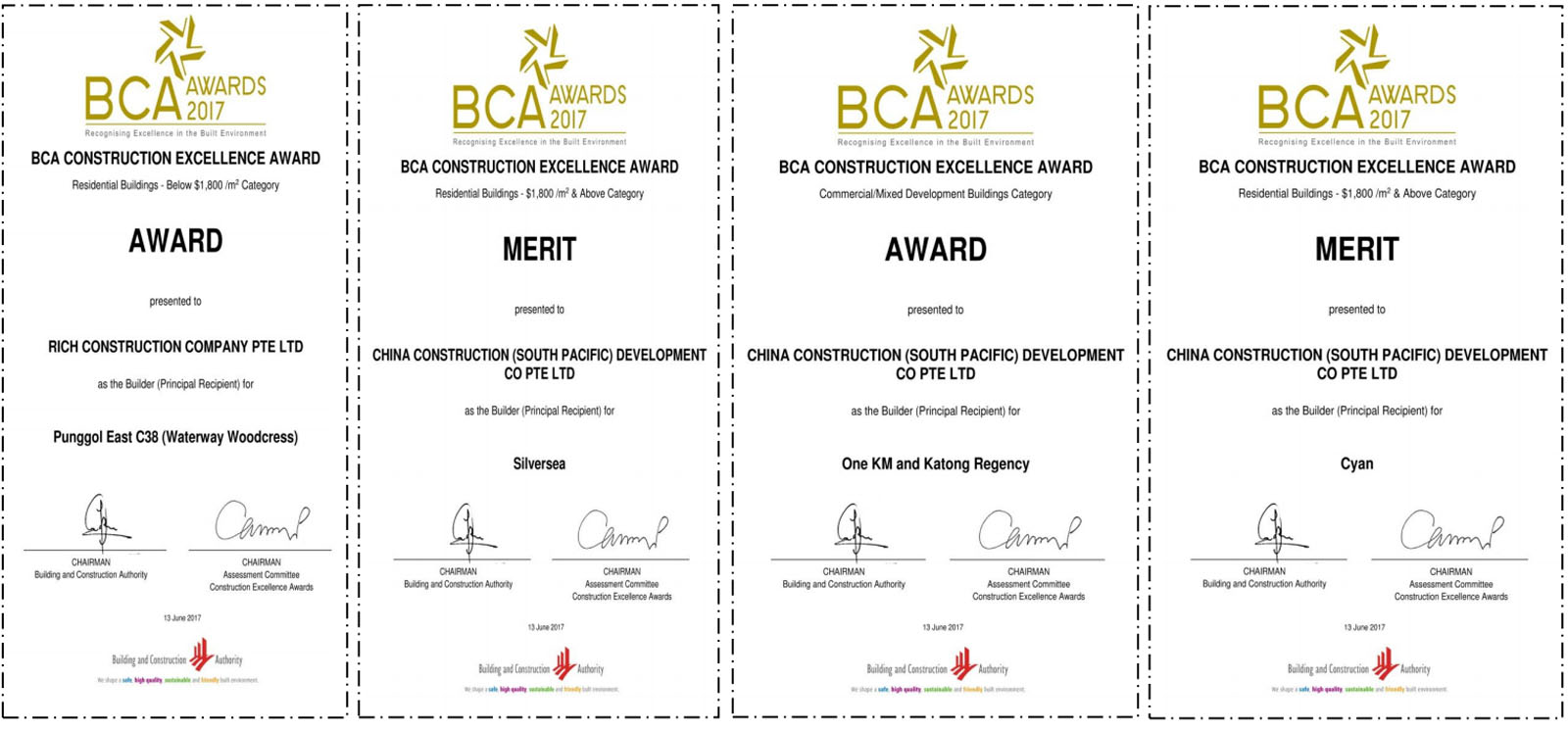 ---
Completed Projects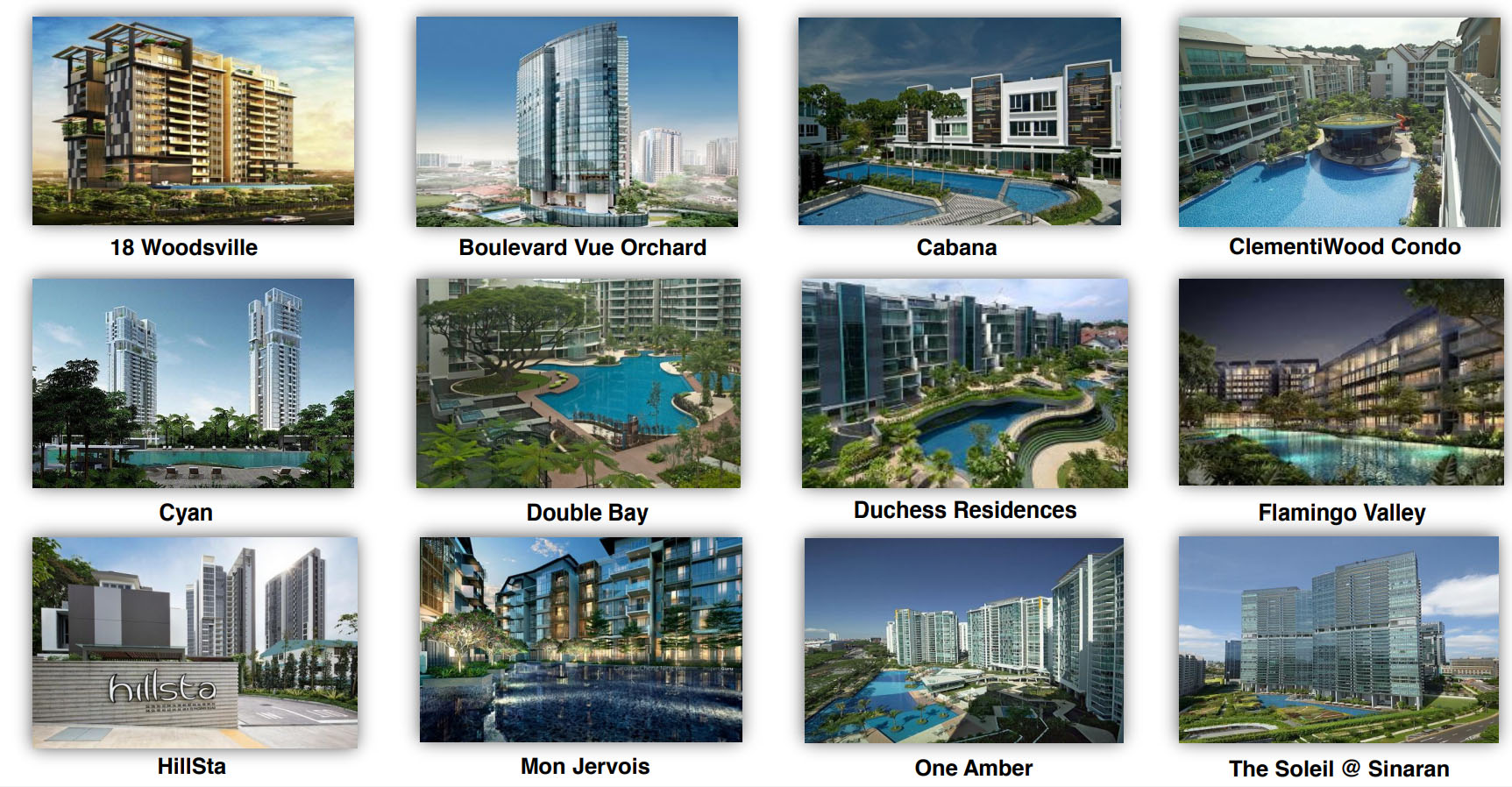 ---
Award Winning Projects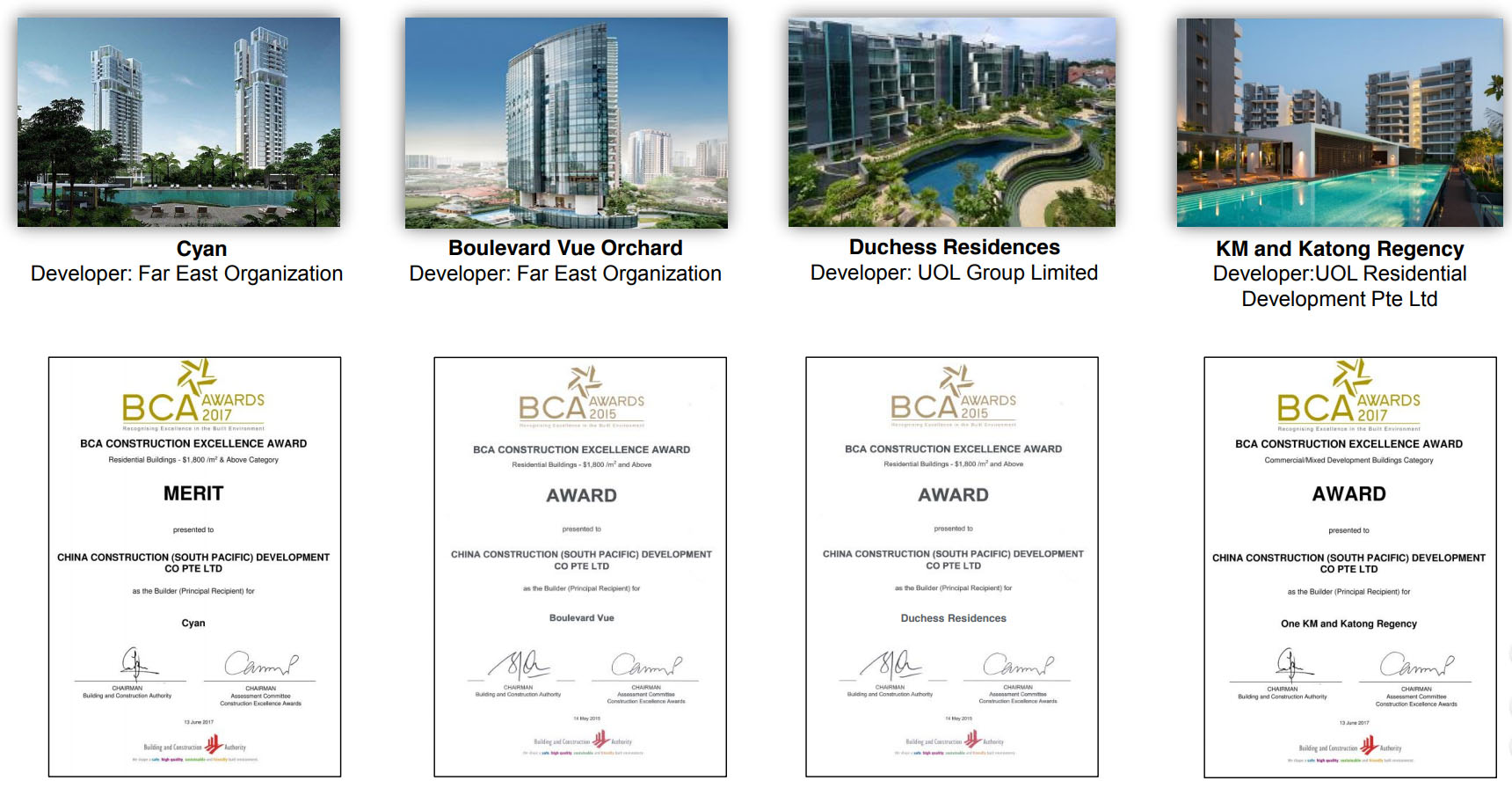 ---