Fourth Avenue Residences offers about 476 lavish apartments with high-end features and interiors. Luxuriate in the premium space where every element is the epitome of perfection, why not? Contact Us now to schedule an appointment for viewing.
The enchanting balcony provides an extraordinary view of the city in the day and night for you and your loved ones. Embrace all the best thing of Singapore's skyline in your eyesights and assert your private level with a home at Fourth Avenue Residences new launch. Are you looking for more information? Kindly take a look at Developer or Get In Touch With Us now to get full of the Floor Plans.
Fourth Avenue Residences Units Mix
Type
Size (Sqft)
No of Units
1 Bedroom
474 - 517
164
2 Bedroom
624 - 646
38
2 Bedroom Premium
689 - 721
118
3 Bedroom
915 - 969
64
3-Bedroom + Study
1,076 - 1,130
68
4-Bedroom + Study
1,475 - 1,496
24
Total
476
Fourth Avenue Residences's Diagrammatic Chart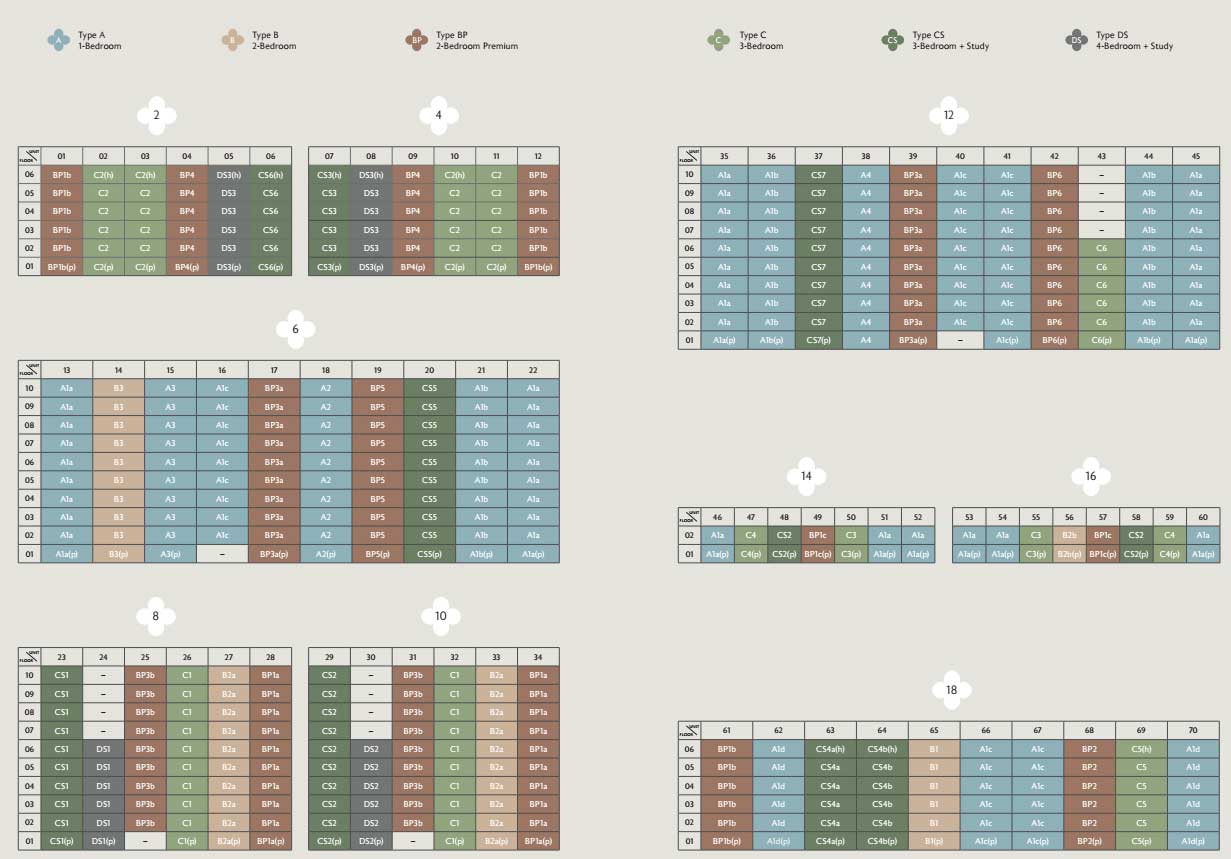 Fourth Avenue Residences Floor Plans
---
---
Typial Units
---
Fourth Avenue Residences Facilities
Fourth Avenue Residences is the perfect canvas to express your personal taste and lifestyle. Ranging from 1 to 4 bedrooms, every unit has a practical layout that is flexible enough to accommodate your changing needs.