Fulcrum by CEL Development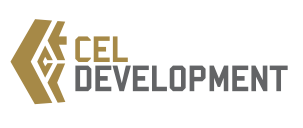 CEL is a wholly-owned subsidiary of Chip Eng Seng Corporation Ltd, a public listed company in Singapore since 1999.
Spearheading the Group's portfolio in property development and investments, CEL has over the years established itself as one of the industry's fastest rising names. With development projects and investment interests in Singapore, Vietnam and Australia, CEL Development Pte Ltd has established impressive growth in recent years.
Being a dynamic organisation, we've built our success on the foundations of solid ethical practices and quality standards supported by our vast expertise in the areas of construction, property development and property investment.
With a strong synthesis of youth and experience in our ranks, we are able to leverage these expertise as a Group to continually push benchmarks in construction and quality, much akin to our corporate vision.
CEL's vision: "To be a leading multi-discipline property development company of choice, one that is synonymous with creating quality homes with outstanding build quality and investment value, thereby creating sustainable value to its shareholders and customers and being a socially responsible corporate organisation."
And with our valued standard practices and dynamic approach, we aim to scale higher heights in the coming years and strive to deliver our promise of quality homes for today and tomorrow