Enjoy every single day with smiles and happiness at Kent Ridge Hill Residences. A comprehensive host of premium facilities will be offered, including the swimming pool, lap pool, kid's playground, yoga and gym, spa pond, community area and many more. Here, the life is more meaningful. Create unforgettable moments with loved ones by bonding at BBQ pits and picnics. Take a dip or work your fitness in the gym. Relax both your soul and body in the lounge or simple melt away the stress of the day in the bubbling jacuzzi. Come, dive in this wonderful home.
Kent Ridge Hill Residences Site Plan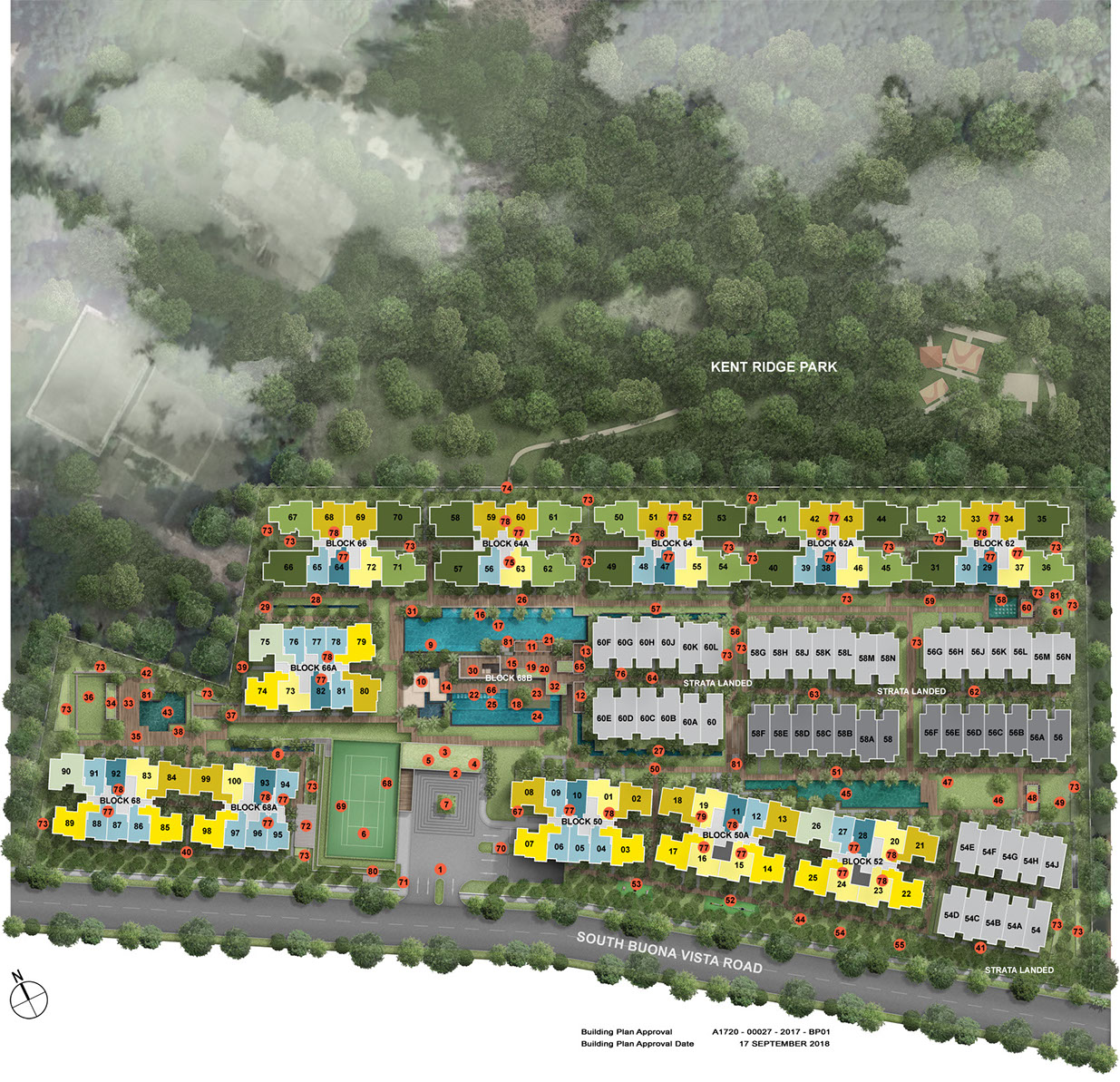 ---
Kent Ridge Hill Residences Facilities
One with nature . Home of stature
Elevated above road level to heighten its exclusivity, Kent Ridge Hill Residences is designed to be one with its natural surroundings. Comprising luxury residences and townhouses, revel in the choice of unit types for every lifestyle need. Inspired by the sense of space that nature brings, first-storey residences will have tall high ceilings, while top-storey residences enjoy more generous living and dining spaces.
---
Leave the world behind
Many may search for tranquillity. Here, tranquillity finds you, every day and even before you step into your home. The wind in the trees, the chirping of birds, the peacefulness. These are the sounds of nature. And they invite you to come home.
---
---
Valley of infinite cascades
This is your sanctuary within your haven. Away from the main activity cluster, pools beckon with their promise of privacy and peace. Trails are scented and hidden by exotic flora. And pockets of play are expertly planned to maximise enjoyment, while maintaining the ambience of tranquillity.
---
---