One Holland Village Residences is growing. A new development is rising. Introducing a single location that blends the old and new; a bustling place and lush pockets of space; the energy of a city and the warmth of a village. The refreshed and re-energized Holland Village will be a living, vibrant community where people gather to live, play, work, eat, and shop. With high- and low-rise apartments, serviced residences, offices and retail areas – the development brings everyone and everything together as one.
Discover a world of fashion, flavors, and fun in a Village. One Holland Village D10 is poised to become the neighborhood's go-to lifestyle destination with local indie shops, exciting showrooms and dining options.
One Holland Village Location

Strategically located at Holland Road One Holland Village is just a doorstep to Holland Village a popular place of interest for both local and expat. One Holland Village will comprise of residential and commercial use. Including new covered walkways fronting the proposed road and pedestrian malls, and elevated pedestrian bridge to Hill Park.
The resident can enjoy great convenient with a shopping mall right beside the residential compound. It is also surrounded by shopping mall like Star Vista, 321 Clementi, Clementi Mall, JEM, Westgate, Big Box, IMM and more. You can find all your groceries and home needs here. One Holland Village is also well connected to commercial estates like One-North, MapleTree Business City, Harbourfront, Jurong International Business Park and more which bring home and work closer which translate to shorter travel time.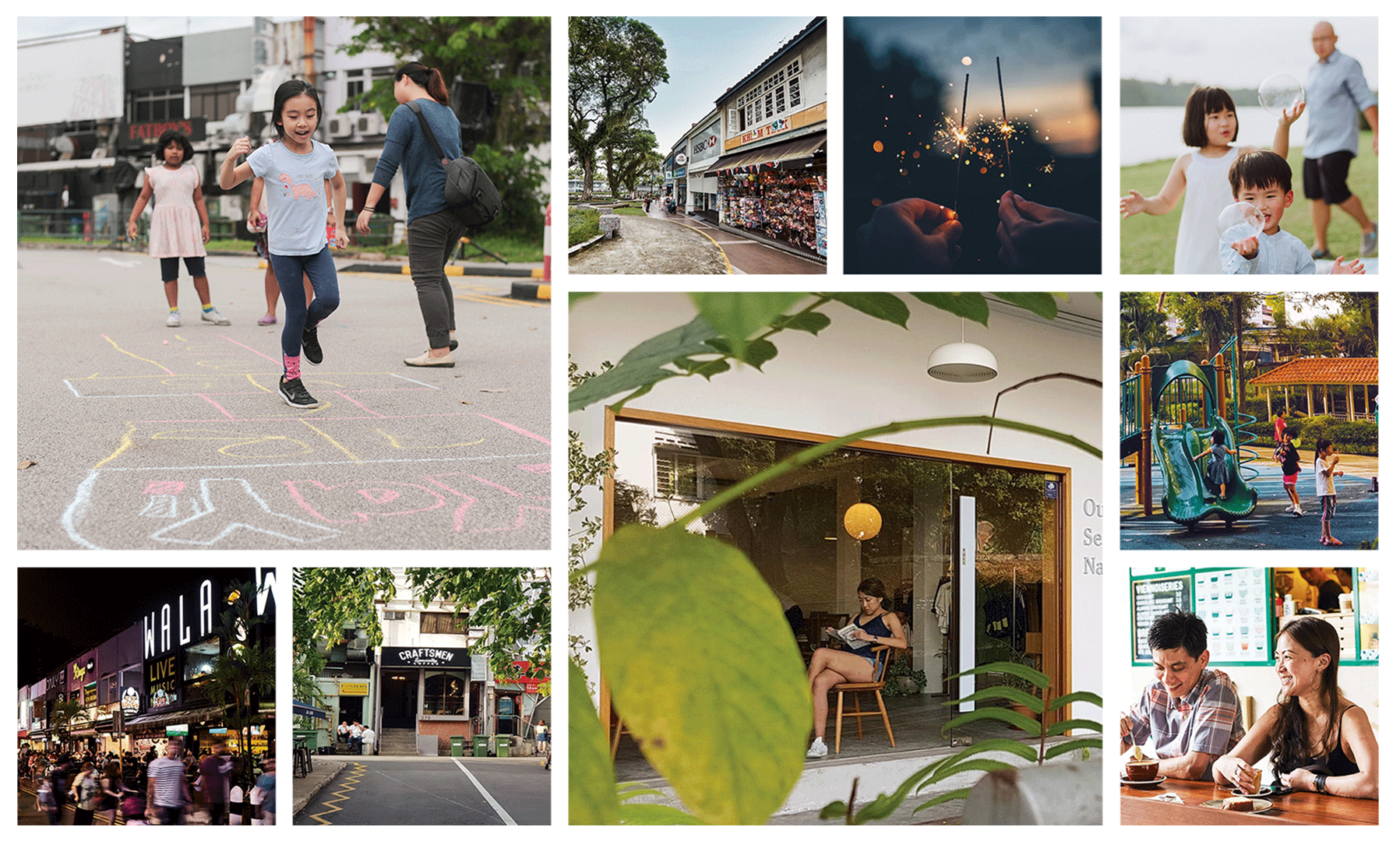 One Holland Village Residences - OPEN FOR BUSINESS
Connect with a vibrant community, and allow your business to flourish in an unconventional space. Offices at the Village offer a friendly counterpoint to hectic business districts. Future residents of One Holland Village Condo can just take 1 stop to Buona Vista MRT Interchange where they can easily access to the East-West Line. The condo is also well accessed as it only takes approximately 8 minutes to drive to Orchard Shopping Area. For those working in the downtown financial district, it only takes approximately 10 minutes' drive to the Central Business District (CBD).
One Holland Village Residences - LOCAL TASTES, GLOBAL FINDS
From breakfast and brunch to dinner and drinks, local indie shops to large showrooms. Welcome to everything you need and more. At a good location, the residents will be able to enjoy a wide array of conveniences right at their doorsteps with More new retail shops and dining options, various bistros serving international cuisines, together with the Holland Village Market & Food Centre. Many renowned destinations such as Holland Drive Block 44 Market And Food Centre, Ghim Moh Road Block 20 Market And Food Centre, Commonwealth Crescent Market and Food Centre, and so on.
Relive memories of an era gone by. Inspired by low-rise public estates of yesteryear, this residence offers a contemporary take on bohemian living. Spacious interiors extend to outdoor spaces that flourish with greenery. Don't hesitate more time, come with Us to visiting Site Plan & Facilities.
One Holland Village Nearby Amenities
LIFESTYLE
One-North
MapleTree Business City
Harbourfront
Jurong International Business Park
Raffles Holland Village
Buona Vista Commnuity Club Complex
SHOPPING MALLS
Star Vista
321 Clementi
Clementi Mall
JEM
Westgate
Big Box
IMM
TRANSPORTATION
SCHOOLS
New Town Primary School
Henry Park Primary School
Fairfield Methodist Primary School
---