One North Eden @ One North Gateway Rd, District 5
One North Eden is located at One North Gateway Rd, District 5 Singapore. The condo has a good option and prime location for locals as well as foreign tenants. Near One North MRT Station, it's a live, work and play hub with everything conveniently located from your home. This is the only residential project coming within walking distance to Buona Vista MRT Station, it also located right in front of a very famous school. Some of the roads that link the area include One-North Gateway, One-North Link, and One-North Crescent connect the residents to the neighbouring regions. The easily accessible Ayer Rajah Expressway (AYE) provides residents of One-North Eden with smooth commutes to the CBD.
One North Eden Condo provides bus services and it is close to local and international schools. These schools include Anglo-Chinese Junior College, Tanglin Trust School, Dover Court Preparatory School, United World College Of South East Asia (Dover), Fairfield Methodist School (Primary), New Town Primary School. Residents can access a bus ride to get to the Holland Village where several eating establishments, supermarkets, and other shops.
One North Eden District 15 is situated just 8 mins walk away from this condo is Rochester Mall. The malls are easily accessible via One-North Gateway and North Buona Vista Rd. Rochester mall offers unmatched shopping experience with its perfect blend of over 30 retail shops, educational, supermarket, and F&B outlets. It is a suitable destination to head to for family shopping since it has something for everyone. Besides, you will be delighted to know that One-North Park, Kent Ridge Park, HortPark, Telok Blangah Hill Park and Labrador Nature Reserve are within the vicinity of One-North Gateway.
Take your time to browse around over the weekends and fill your home with carefully handpicked objects of desire via take look Facilities, now!
One North Eden Location Map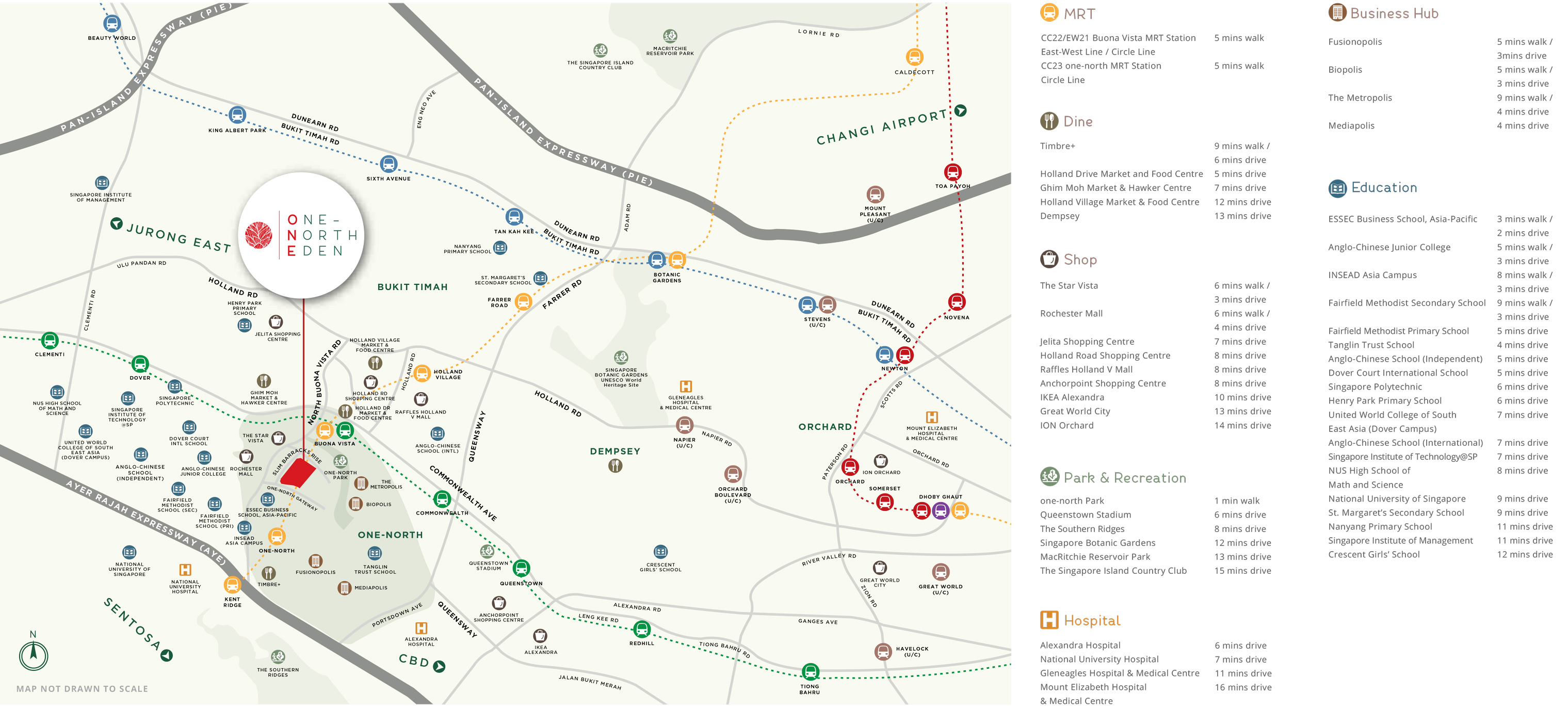 REDISCOVER EDEN IN THE ICONIC ONE-NORTH
SINGAPORE'S FIRST FULLY-INTEGRATED WORK-LIVE-PLAYLEARN HUB
Master planned by Zaha Hadid Architects and developed by JTC Corporation, one-north is a vibrant research and business hub that serves as the ideal destination for the brightest minds, creative startups and tech-savvy businesses.
Located within one-north, One-North Eden —
THE FIRST RESIDENTIAL-CUM-COMMERCIAL DEVELOPMENT IN 14 YEARS—
is the perfect location for your dream home. With its excellent connectivity, green spaces, and yield potential, it is one rare opportunity not to be missed.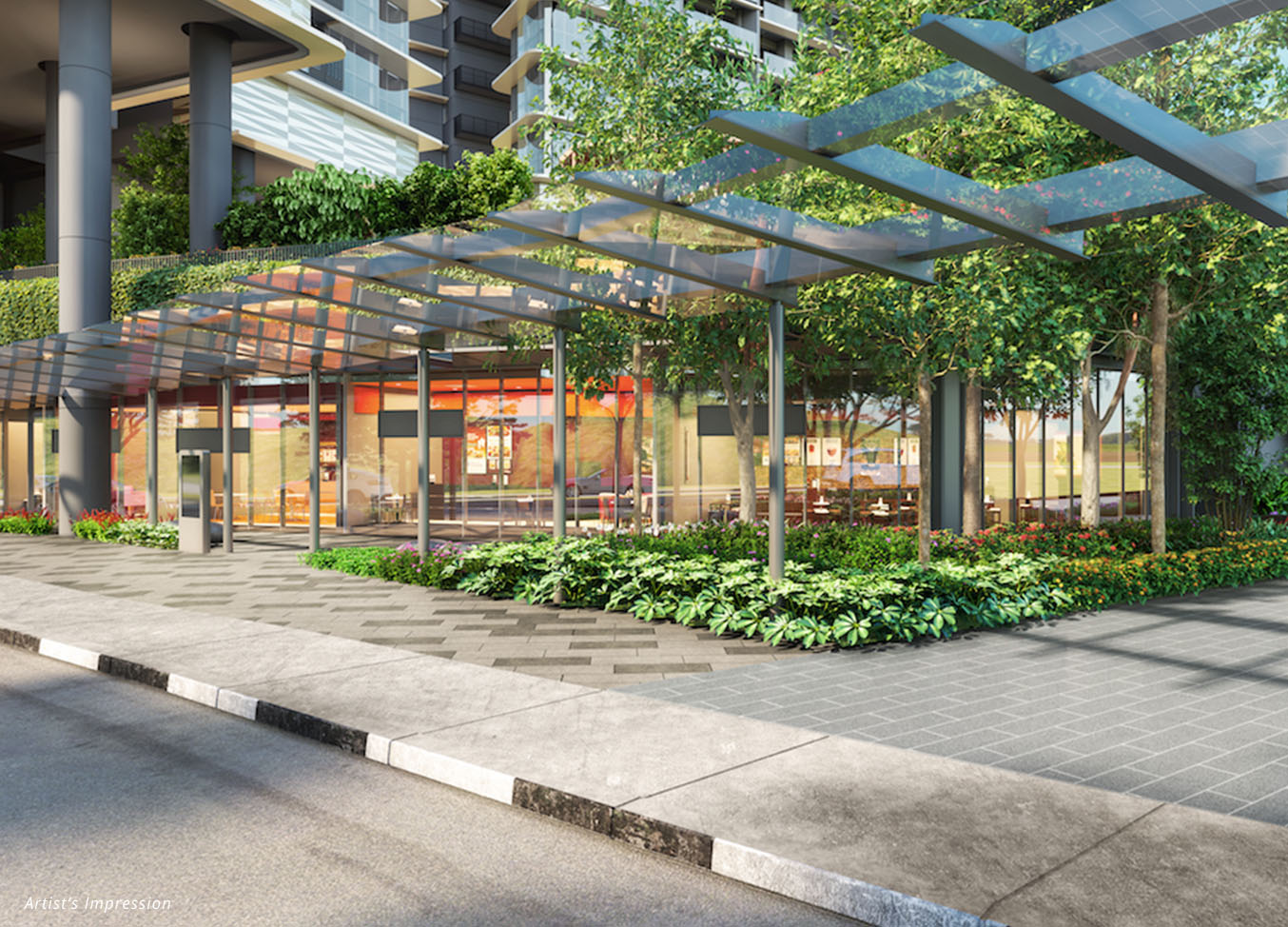 ---
THE MASTERPIECE:
ONE VIBRANT COMMUNITY OF LIKE-MINDED PROFESSIONALS & ENTREPRENEURS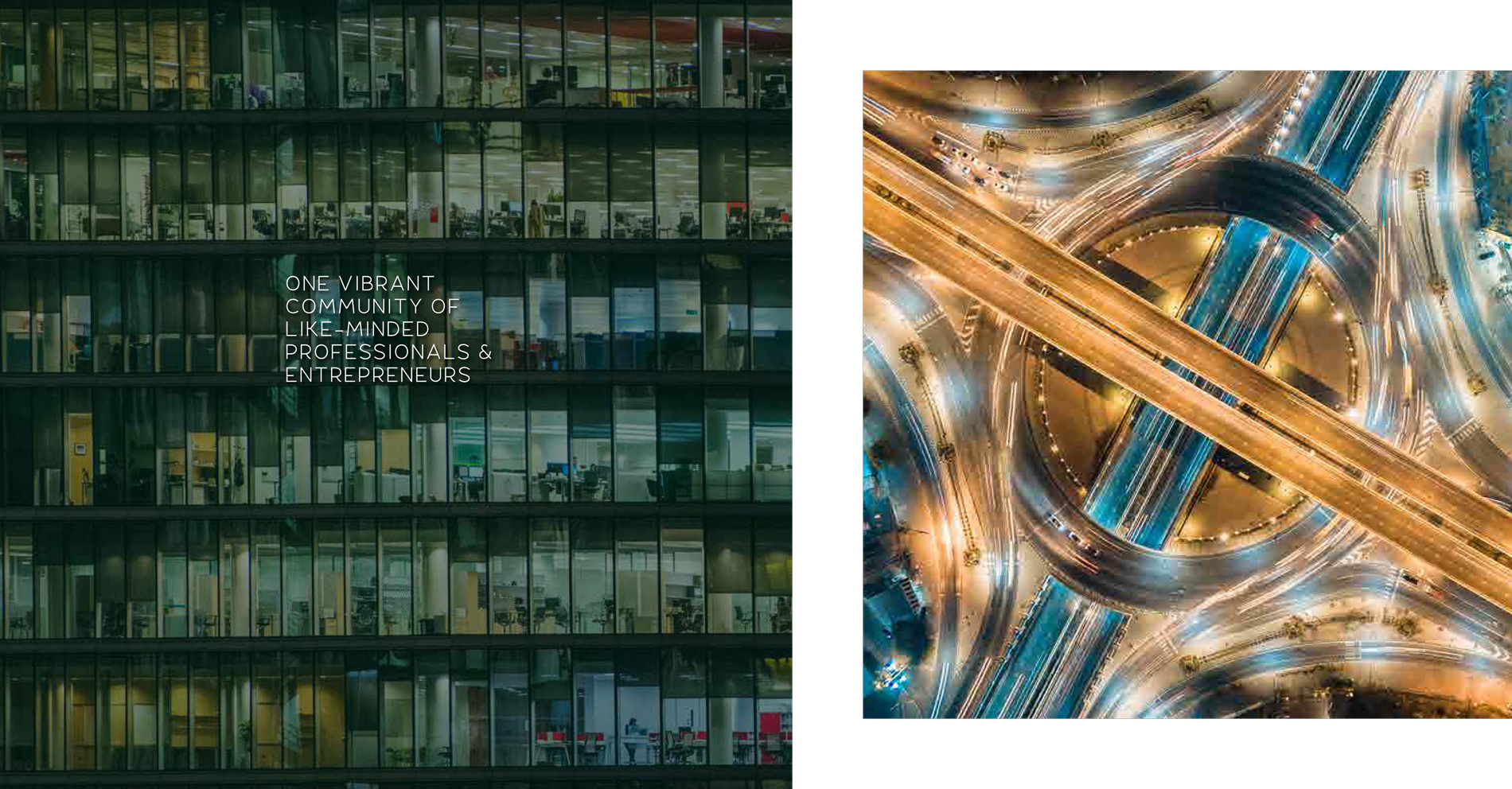 ONE HOLISTIC LIFESTYLE AWAITS YOU
Located at the epicentre of Southeast Asia's research and development laboratories, info-communications, media, science and engineering of cutting-edge industries, One-North Eden provides a lively and ideal environment for innovative minds to congregate, collaborate, create, and connect.
COLLABORATION
ONE THAT EMBRACES THE BEST TALENTS
Supporting a diverse ecosystem of knowledge and research-intensive industry and education clusters, onenorth places Singapore on the global map for its biomedical research and sets the stage for her transformation to a technopreneurial economy. Living in close proximity to this dynamic belt certainly has its advantages. It empowers you with the flexibility and efficiency to achieve a more balanced work-life integration, and enjoy shorter commutes in a productive work environment.
AND LET YOUR CAREER TAKE FLIGHT
---
CELEBRATION
ONE THAT MAKES YOU SMILE WITH ALL YOUR FAVOURITE ADVENTURES
Over the weekend, explore Dempsey Hill, one of Singapore's most hip and quaint neighbourhoods, or enjoy a relaxing picnic within the lush greenery of Botanic Gardens, before ending your day with a therapeutic shopping spree in the bustling Orchard Road.
With Sentosa just a short drive away, you can also soak up the sun at the beach or enjoy adrenaline-pumping thrill rides at the Universal Studios Singapore.
---
EDUCATION