One Pearl Bank By Capitaland
CapitaLand has revealed its design on the One Pearl Bank project, a development that will replace Pearl Bank Apartment, purchased for S $ 728 million.
The new development includes two 39-storey curved towers linked on the roof with sky bridges. The building will also have a garden that allocates vertical sky for urban cultivation.
Moreover, slender and curved facades create a light and airy effect, providing ample space for residents and viewers to look out and through the towers to admire the stunning views on the hilltop.
You will feel more secure about the design and construction team because of reputable developer in Singapore real estate market. Quickly leave your contact information to us and you will receive an interesting preview of the floor plan.
About Developer: Capitaland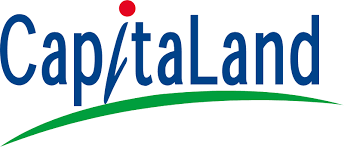 CapitaLand is one of Asia's largest real estate companies. Headquartered and listed in Singapore, it is an owner and manager of a global portfolio worth S$91 billion as at 31 March 2018, comprising integrated developments, shopping malls, serviced residences, offices, homes, real estate investment trusts (REITs) and funds.
Present across more than 150 cities in over 30 countries, the Group focuses on Singapore and China as core markets, while it continues to expand in markets such as Vietnam and Indonesia.
CapitaLand's competitive advantage is its significant asset base and extensive market network. Coupled with extensive design, development and operational capabilities, the Group develops and manages high-quality real estate products and services. It also has one of the largest investment management businesses in Asia and a stable of five REITs listed in Singapore and Malaysia – CapitaLand Mall Trust, CapitaLand Commercial Trust, Ascott Residence Trust, CapitaLand Retail China Trust, and CapitaLand Malaysia Mall Trust.