Park Place Residences at PLQ is well-located in the heart of Paya Lebar, at the junction of Sims Avenue and Paya Lebar Road. It has direct connections to the Paya Lebar Mass Rapid Transit (MRT) Interchange that serves both the Circle and East-West lines that mean all residents can get access to numerous other MRT stations in Singapore. The bus stations that link between Paya Lebar to the East Coast Parkway and the Nicoll Highway are available at your doorstep.
Park Place Residences Location Map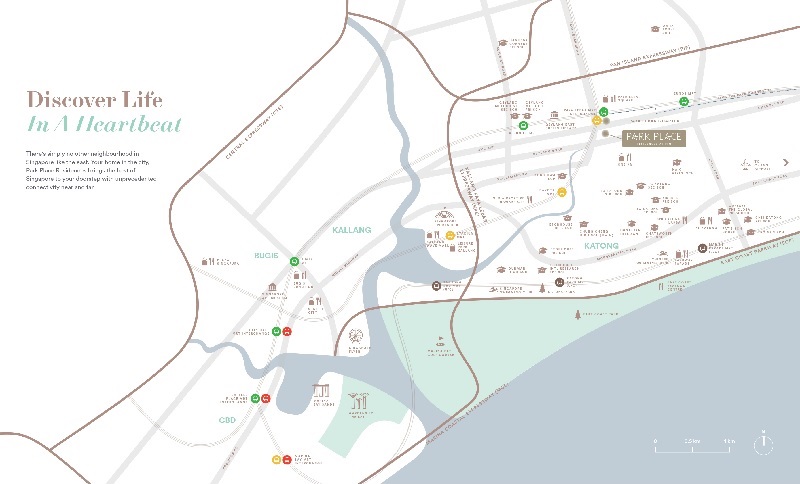 Park Place Residences is only a short stroll from areas such as Tanjong Katong - A historical community of rich cultural significance, featuring uniquely Singaporean architecture mixing Chinese, Perakan and English colonial styles. It's also here in the East where a melting pot of local culinary delights shares a table with the flavours of the New World - your table is READY...
Wellcome, Let's Discover Your New Neighbourhood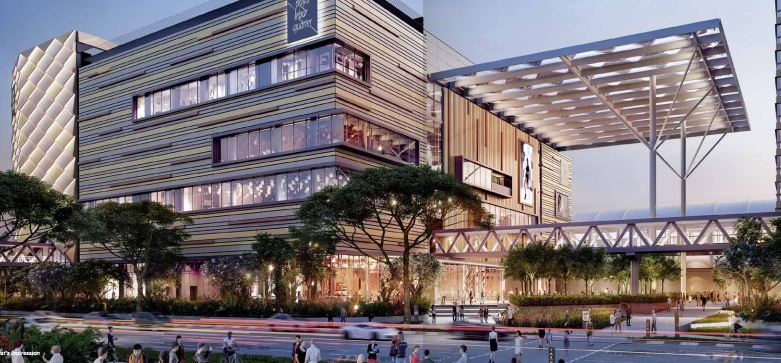 Just mere steps from home to get to City Plaza, OneKM Mall, and the Tanjong Katong Complex for a fun shop-and-dine day. Or you prefer to get the shopping experiences with no heat, stay away from the noisy crowd, the commercial area of around 40,000 square metres at Park Place Residences at PLQ is the right choice.
In addition, one plus point for Park Place Residences at PLQ is that in comparison to other regional centers like Tampines Regional Central, Jurong Gateway, Changi Business Park, and the upcoming Woodlands Innovation Corridor, it's much closer to CBD, just a 10-minute drive to get to.
Nearby institutions and learning centers are also located strategically for school going children including, Kong Hwa School, Paya Lebar Methodist Girls School (Primary), Maha Bodhi School and much more. Hospital is for healthcare needs or emergencies, just in a few minute drive such as Raffles Hospital, Parkway East and Changi Hospital.