Frasers Property has designed Riviere condos' floor plans to supply the perfect space for singles, families and everybody in between. With 455 combined residential units between the pair of 36-storey condo towers being built, there are seven types to choose from include 1 Bedroom, 2-Bedroom, 3-Bedroom, 3-Bedroom Premium & Deluxe + Lift and 4-Bedroom Deluxe + Life.
Each of the 3 Bedroom Premium & Deluxe, as well as the 4 Bedroom Deluxe units in the Riviere condo development, feature private lifts within the unit. This additional luxury is why the Riviere condo development will be highly regarded as one of Singapore's most prestigious residential offerings.
With the privacy necessary for intergenerational families to enjoy living together, Riviere is a great choice for families.
Life will be full of coulour if you live in Riviere, continue to discover Developer right now to know more interseting information.
Rivière 瑞雅嘉苑 Distribution Chart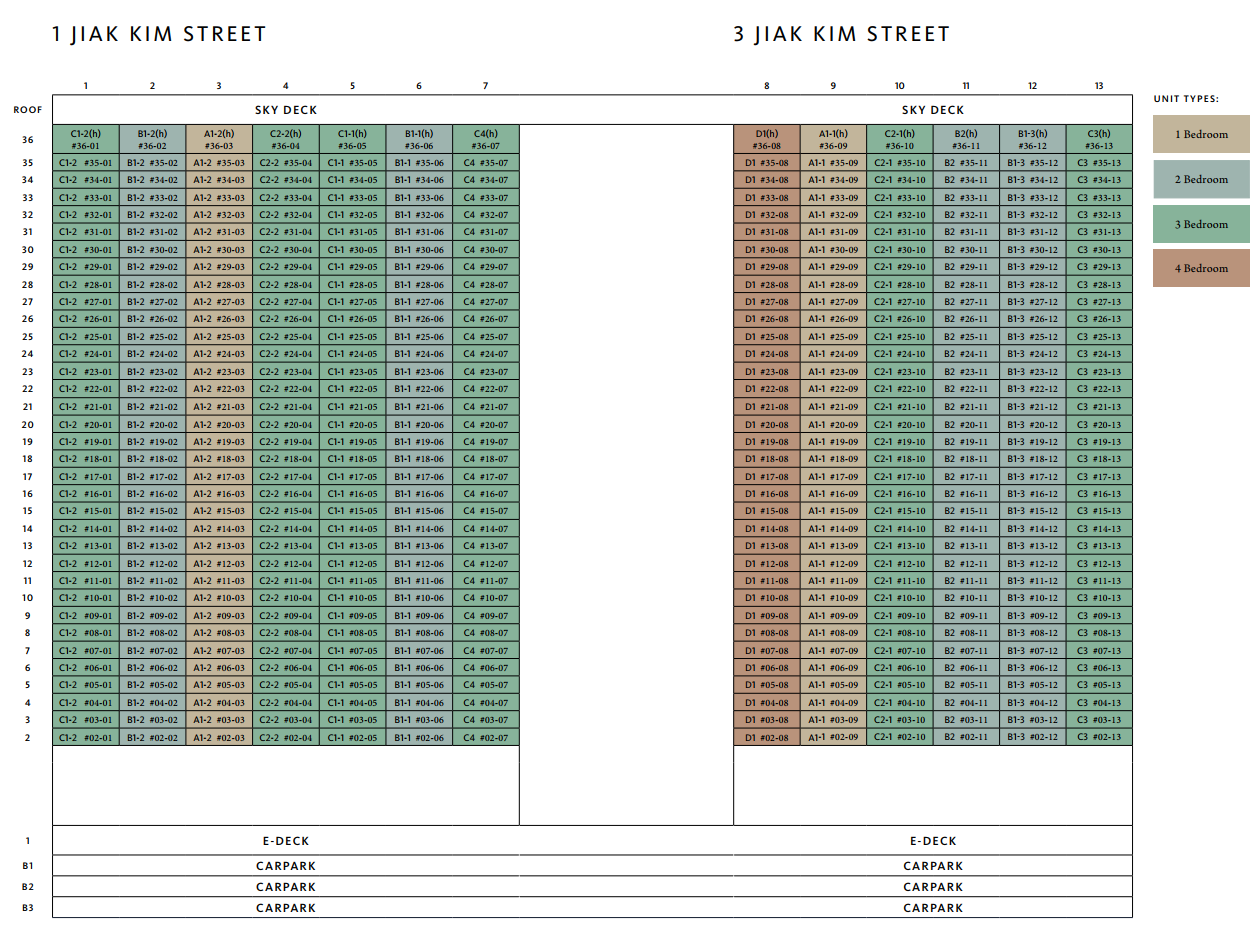 ---
Rivière 瑞雅嘉苑 Floor Plans
---
1 Bedroom
---
2 Bedroom
---
3 Bedroom
---
---
---
THE NEW STANDARD OF LUXURY
POGGENPOHL KITCHEN & GAGGENAU APPLIANCES
Your home at Rivière comes with a top-of-the line kitchen from Poggenpohl and appliances from Gaggenau, reputed for their dedication to craftsmanship and performance. After all, you and your home deserves nothing less than the best.
---
---
---
MODERN CONVENIENCES AND COMFORTS