Seaside Residences is located at the junction of Siglap Road and East Coast ParkWay, this condo just takes you 3 minutes to come to the future Siglap MRT Station (Thomson-East Coast Line) and is expected to offer a high capital appreciation for both home-owners and investors with 840 exclusive seaview-facing apartments.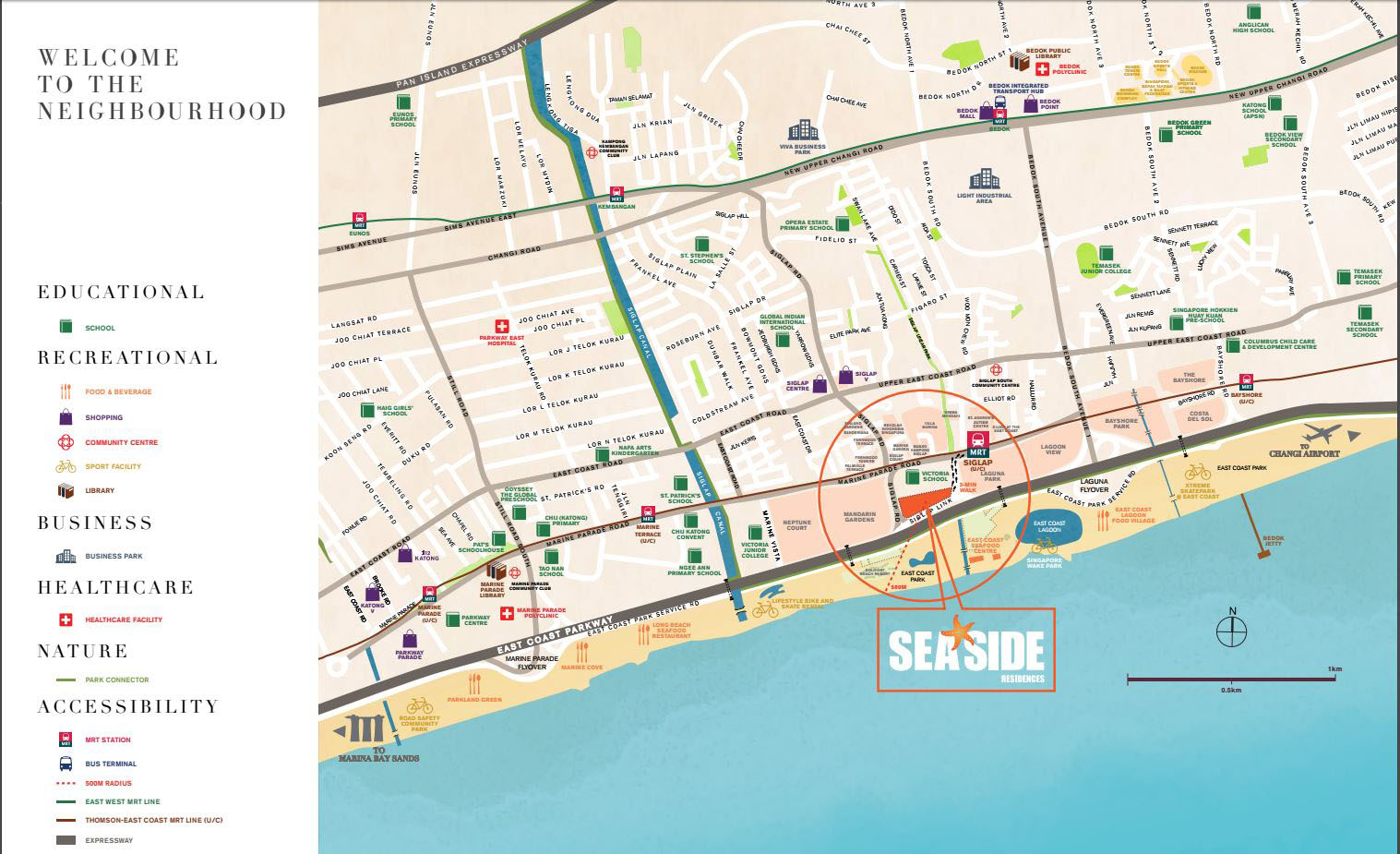 Located at Siglap Link and beside the ever-popular East Coast Park, Seaside Residences is the only new development in Singapore that can boast a rare combination of a desirable seaside address, exceptional convenience and connectivity. Liming here means stunning unblocked views of the sea and easy access to over 15km of scenic coastline. As there is limited sea-fronting land available for new projects in District 15, it is in fact the first development to be built with such a highly-prized seaside location in 15 years. The views from your seaside home will be truly exclusive and highly sought after.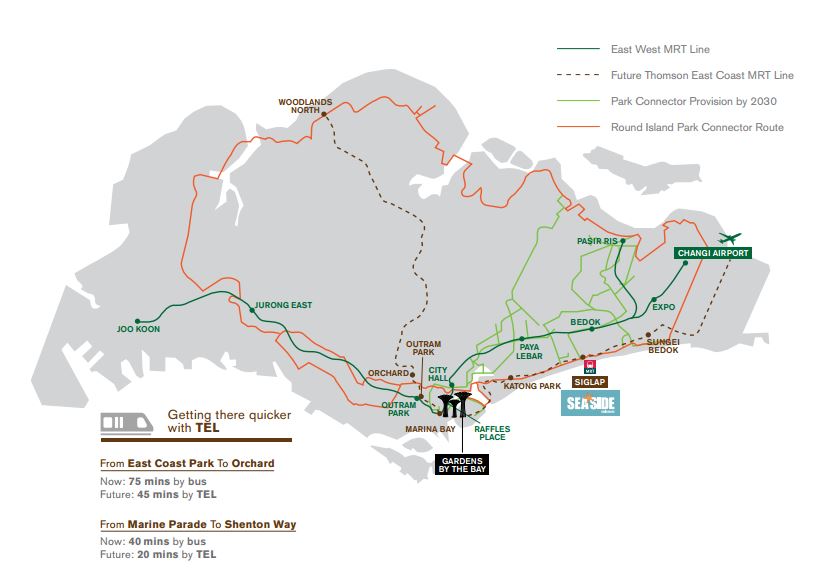 For families, endless hours of leisure and fun can be enjoyed at the East Coast Park. Seaside Residences is also just next to the prestigious Victoria School, and close to many good schools and enrichment institutions. Close by, both the Katong and Marine Parade neighbourhoods provide numerous opportunities for shopping, dining and entertainment.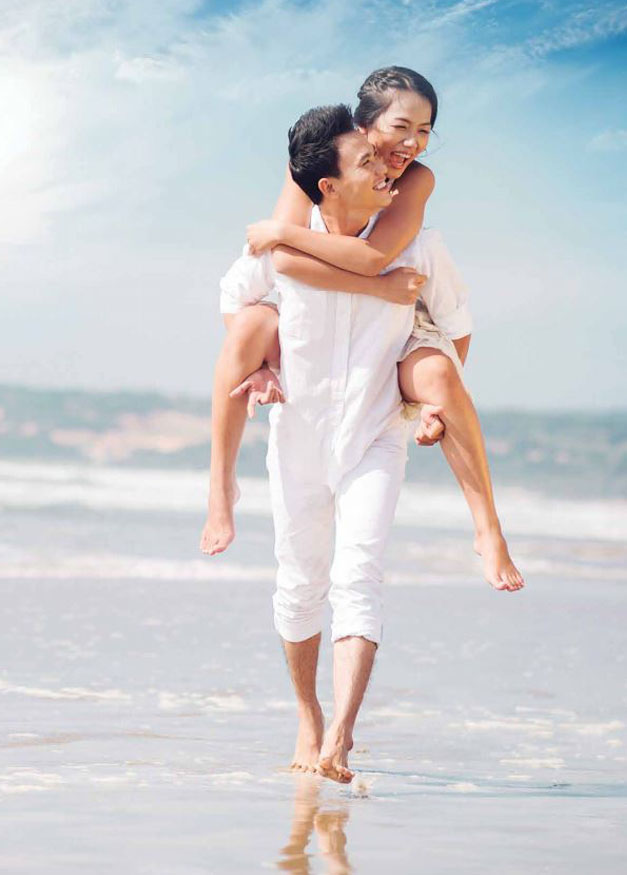 Many new megastructures are also being developed in the East, building on the potential in the area. The completion of Terminal 4 and the new Terminal 5 will bring approximately 100 million passengers per year to Changi Airport by 2030. Jewel Changi Airport, opening in 2019, is set to host numerous world-class leisure, shopping and dining attractions. With the revamping of the nearby Viva Business Park, residents in the area can access a wide variety of retail and lifestyle amenities. Beyond that, multinational corporations such as IBM, Standard Chartered Bank and JP Morgan are located at Changi Business Park, and just a few of the many large companies that call the East home.
Having the airport, the beach and downtown Singapore all easily within reach, it's easy to see what makes Seaside Residences an exceptional home for both local and overseas buyers and investors. Its proximity to numerous business parks also makes it the ideal choice for expatriates seeking a place to live, work and play. With its exceptional location, views and connectivity, there's no better time to make the seaside your home.
You can easily shop, dine, and be entertained till you drop with a multitude of shops and eateries closer to home for your daily necessities such as Marine Parade Town Centre, 112 Katong, Sigap Shopping Centre and Bedok Point within 5 minutes away from Seaside Residences.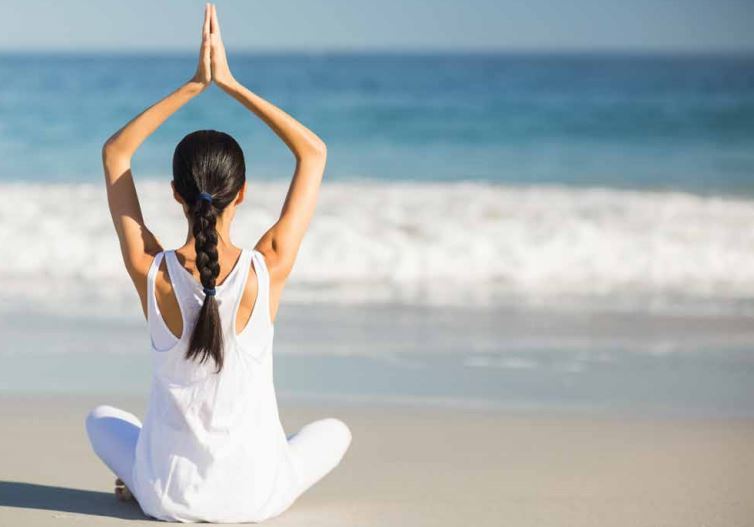 Seaside Residences condo not only near Victoria School but also next to elite schools such as Tao Nan Primary, CHIJ girls school and Temasek/Victoria Junior Colleges is also around in the area. For rental potential, there are the expats from Changi Business Park, Singapore's 4th University, Japanese School, United World College and especially expats relocating from the CBD enjoying proximity to the beach.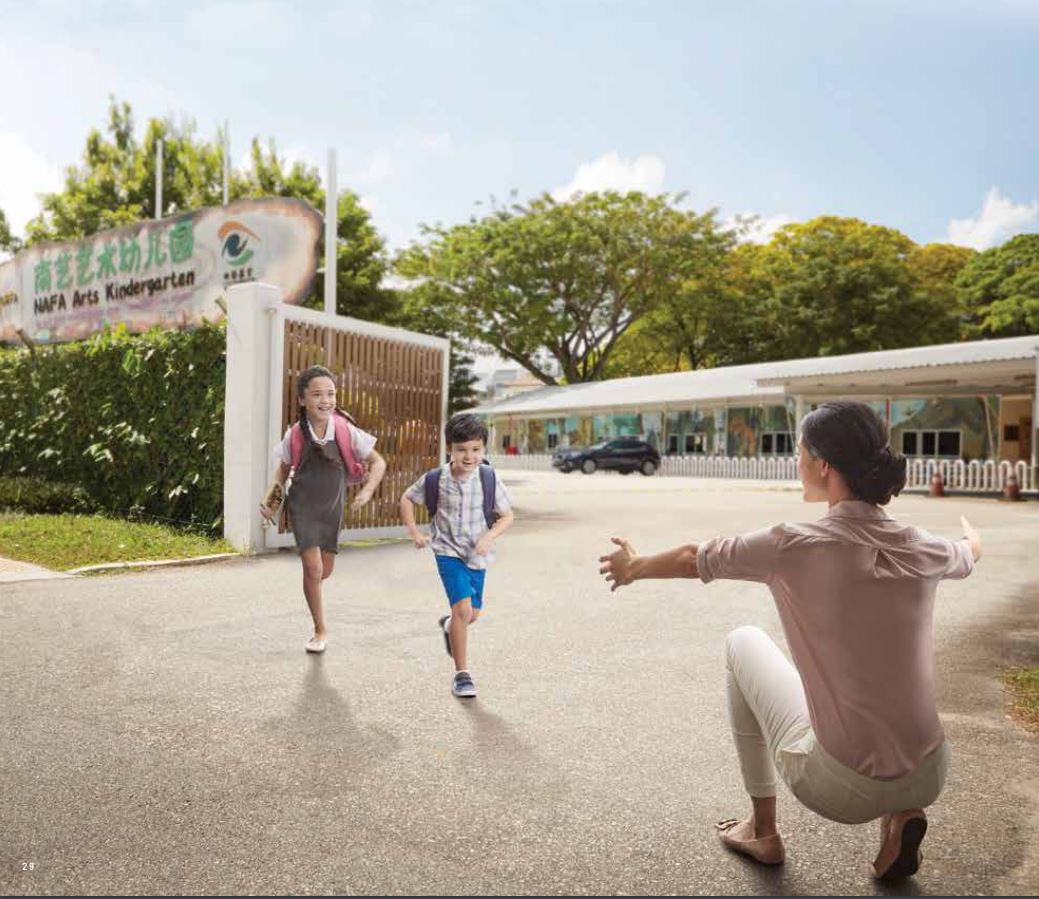 Imagine the ideal vacation by the sea, where your days are filled with thrilling activities from dawn to dusk. With miles of sandy white beaches and sports facilities at the East Coast park, that dream can now become your reality.
Get your fill of heart-thumping action on the waves, or take along cycle around the sprawling park grounds. With sun, sea and suft at your doorstep the whole year round, living at Seaside Residences takes recreation to a whole new level.
Pushing boundaries and offering new experiences that put a spin on casual dining, the East is home to numerous quirky, hip and modern joints. Whether you're looking for mouth watering desserts or an artisanal meal, you'll definitely find something you haven't tried before.
---
Amenities near Seaside Residences East Coast
---
Transportation
Train Stations
Eunos MRT (EW7)
Sigalp (TE28) due 2023
Bus Stop
Siglap Link (Bus: 36, 401)
Victoria School (Bus: 31, 36, 43, 48, 55, 135, 155, 196, 196E, 197, 401, 853C)
Opp Mandarin Gardens (Bus: 36, 55, 135, 155, 401)
---
ALWAYS SOMETHING NEW TO DISCOVER
Malls
Bedok malls
Bedok Point
Changi City Point
112 Katong
Katong V
Parkway Parade
Siglap Center
Singlap V
Unique shops
Cat Soccrates
Egg3
Hat of Cain
Rumah Bebe
Teong Theng Rattan Furniture
Restaurants
328 Katong Laksa
Chin Mee Chin
Eng's Wanton Mee
Glory Peranakan Restaurant
Guan Hoe Soon Peranakan Restaurant
Kim Choo Kueh Chang
Kway Guan Huat Popiah
Bar
Alibabar the Hawker Bar
Baba Black Sheep
Birds of paradise gelato boutique
Group Therapy
Ninethirty by Awfully Chocolate
Rabbit Carrot Gun
Sinpopo
Zaffron Kitchen
---
SCHOOLS FOR EVERY STAGE
Secondary Schools
Victoria School
Temasek Secondary School
St. Patrick's School
Pre Schools
Singapore Hokkien Huay Kuan Pre School
Pat's Schoolhouse Katong
NAFA Art Kindergarten
Enrichment Instutions
I Can Read
Able Aquatic School
Academy of Rock
Centre Stage School of the Arts — East
Kindermusik With Love Studios
The Write Connection
Cristofori Music School
Flute and Music Academy
Prodigy Learning Hub
The Alternative Story
The Ballet & Music Company
Treasure Box Child Development Centre
---
Primary Schools
Temasek Primary School
Tao Nan School
Nghee Ann Primary School
CHIJ (Katong) Primary
Tertiary Institutions
Temasek Junior College
Victoria Junior College
Temasek Polytechnic
---
Chooose Seaside Residences, Choose The Safest Ensuring For Your Future!