Fully complementing the luxurious lifestyle at The Iviera by Macly Group is exclusive belong to the condominium's round-the-clock barbecue pit, equipped gym and beautiful swimming pool. Each residential unit come decked with generous spaces and offers breathtaking views of the city skyline. Take it all in. Have a ball, live a little to live a little more. Indulge, as they say, in life's glorious pleasures for you only live once. Some pampering by the crystal blue pool, perhaps? Sumptuous feasts your senses yearn for await. If not, immerse in picturesque perfection amid glittering stars, why not. Life couldn't be more alluring than this.
Do you want take part in visiting room-tour The Iviera now? What surprising await you, don't hesitate more time, go to Floor Plans to explore more.
The Iveria Site Plan
Ground level & Roof Terrace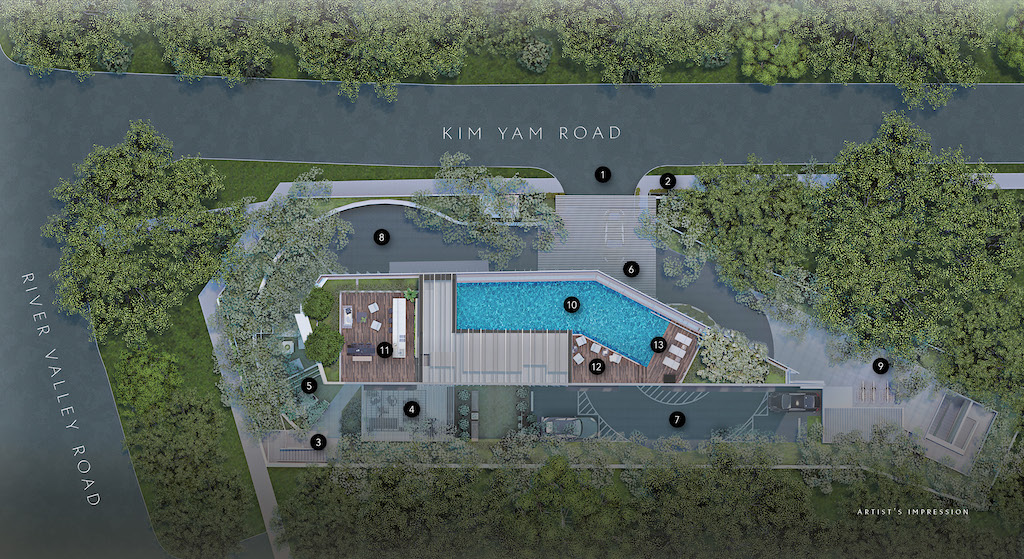 ---
The Iveria Design
A COSMOPOLITAN ADDRESS - RARE FREEHOLD IN PRIME DISTRICT 9
The Iveria is the flagship residence of The Ove Collection. It is inspired by cosmopolitan New York. Located at 2 Kim Yam Road, the freehold residence is a collection of 51 exclusive homes in Prime District 9. Its prestigious city address, striking architecture, and stylish interiors epitomize the best of cosmopolitan living.
---
THE INTERIOR PALETTE
---
CONTEMPLATIVE CONTEMPORARY
Aesthetically and sensibly designed spaces make for an unsurpassed quality of life. Special care has been taken to ensure there is ample wardrobe space for all your belongings. A luxurious ensuite bathroom lets you take your time to soak in the city skyline views.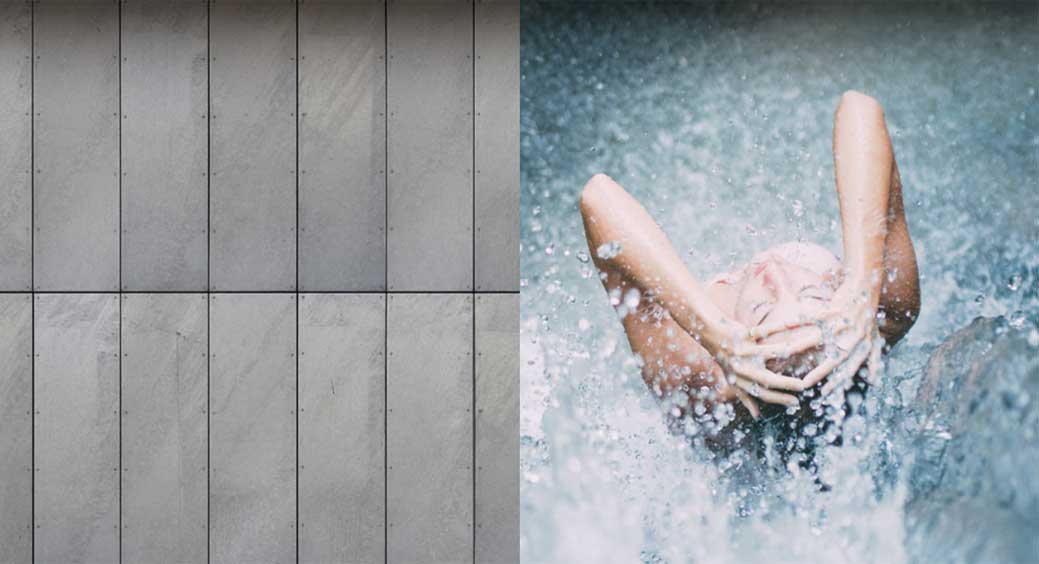 ---
THE ARRIVAL
Arrive home to a modern, tranquil sanctuary. Live in an exclusive neighborhood with lush city views and convenience at your doorstep, but away from the hustle and bustle. There is also a smart parcel collection box system that makes it convenient for any parcel delivery.
---
AUTOMATED PARKIAG
The Automated Guided Vehicle (AGV) parking system also offers added convenience after a day out downtown. With the help of a robotic valet, vehicles are efficiently and quietly transported to and from the nearest parking lot with a simple tap.

---
---
FLEXILE LAYOUT
The Iveria's flexible layout allows for the spaces to be customized to suit different lifestyle needs. For example, the study can be converted into a walk-in wardrobe or even a utility room.
---
NATURE WELLNESS
A suite of thoughtfully curated facilities set amidst a lush landscape brings wellness into everyday living. Listen to your inner being and feel comfortable in the space around you. When you are one with nature, you enjoy health, wellness, and absolute peace of mind.
---
THE GARDEN OASIS
A suite of thoughtfully curated facilities set amidst a lush landscape brings enjoyment to everyday living at The Iveria. Enjoy a sunset cocktail at the Sky Deck, lounge with the little ones at the Cascading Terrace, or entertain family and friends at the Gourmet Dining area that comes complete with a teppanyaki grill.