The Lilium (How Sun Park) provides a myriad of luxurious facilities such as swimming pool, lap pool, sundeck, jacuzzi, clubhouse, guardhouse, functional room, dining pavilion, BBQ pits, sky garden, leisure garden and more.
Take a look at floor plans to find out the most suitable units for your home
ENCHANTING AND ENDURING IS LIFE THAT BLOSSOMS IN THE MOONLIGHT
BETWEEN THE WORLD AND ME, MOONLIGHT DWELLS
Lilies are lauded for their wide variety, where light shades of their uniquely strong sturdy petals represent peace and purity; while pink, lightly coloured shades represent wealth and prosperity. Hailed as the ten most beautiful night-blooming flowers in the world, the lilies calming qualities begets an atmosphere of serenity and poise, a perfect companion to the tranquillity of the night. Inspired by the everlasting qualities of lilies, The Lilium embodies this fine balance of tranquillity and composure in a calming and relaxing enclave to call home.
---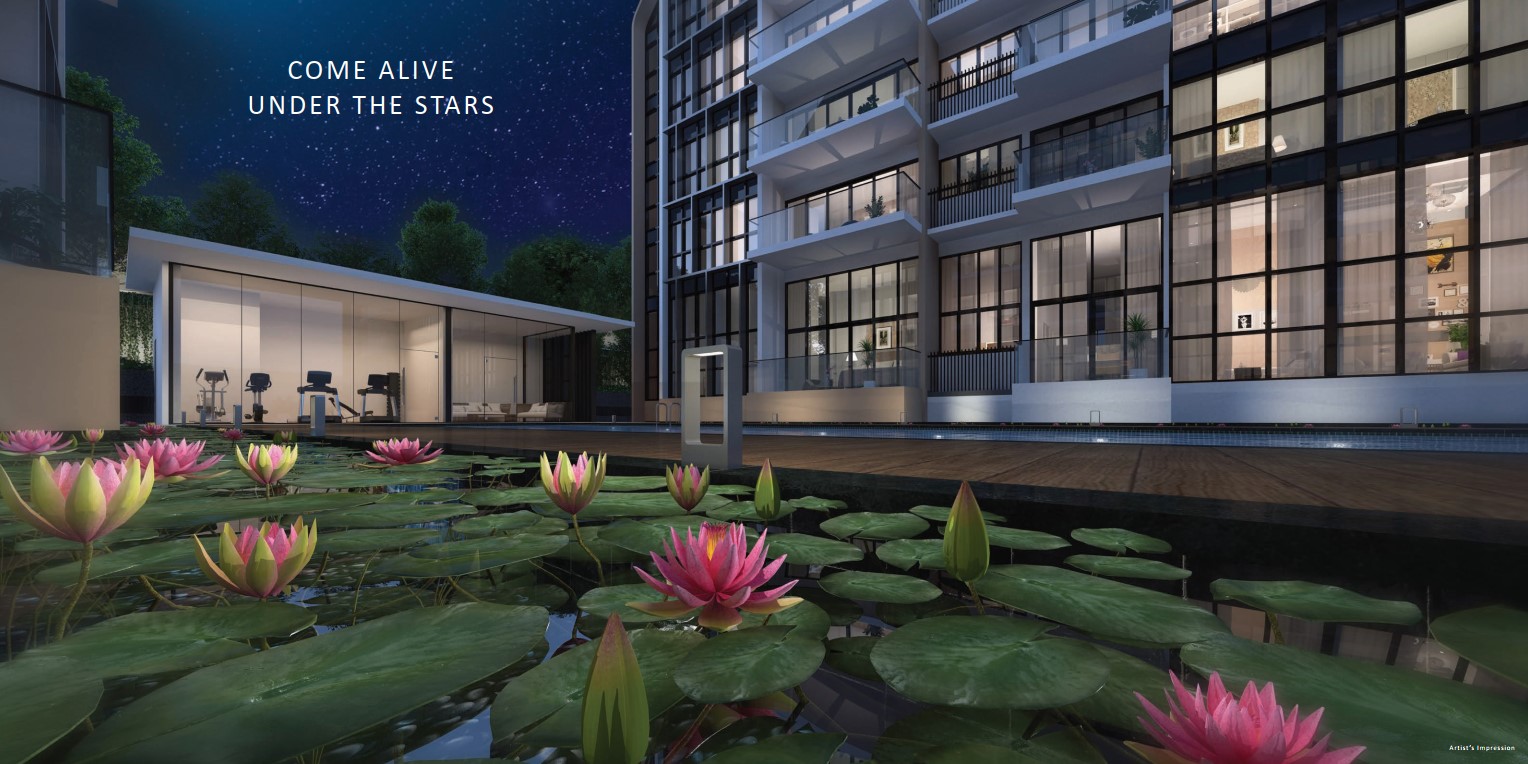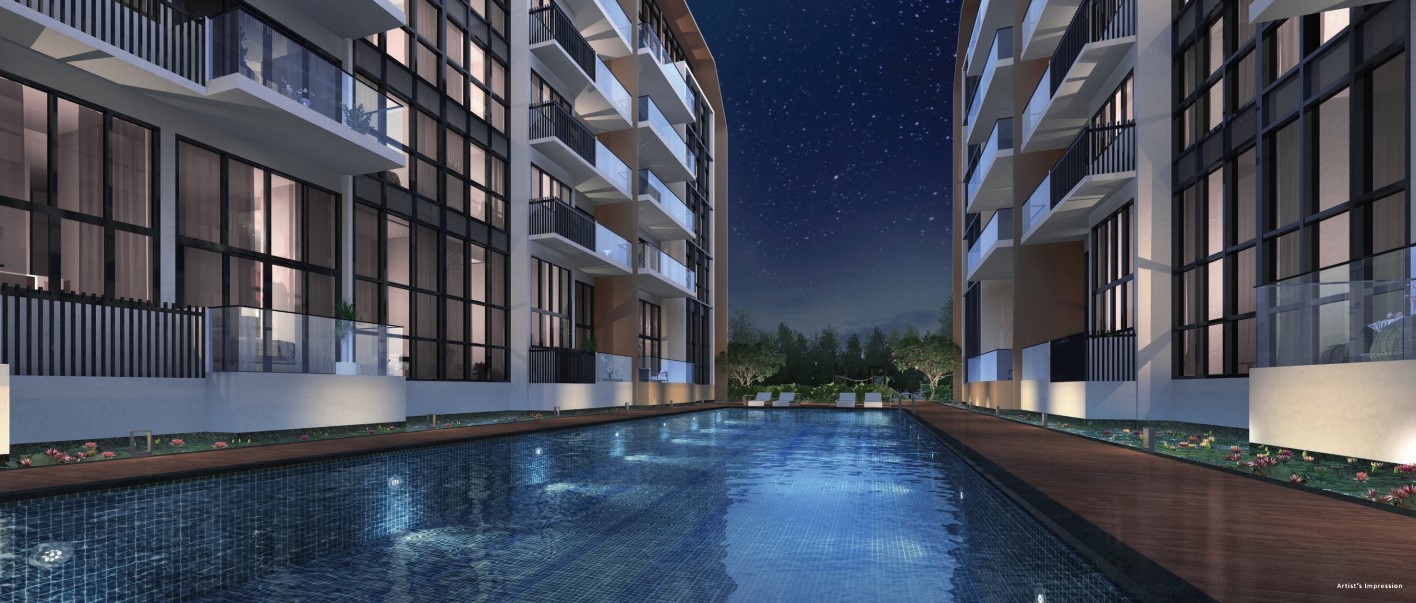 A 30-metre lap pool is a central feature between the two low-rise blocks, framed by parallel pool decks serving as a boardwalk. Overlooking the residences are the lily ponds that radiate an ambience of calm and serenity.
Smartly designed as a family home, The Lilium comprises two 5-storey blocks overlooking the condominium's facilites which are centered in an elevated communal landscape deck, offering a private sanctuary for its residents.
Conceptualized to bring focus to the meditatve nature of the night, the environment encourages residents to relax and enjoy the home at a gentler pace. Bask in the evening air and experience the ethereal beauty of freflies and blooming lily ponds - just some of the simple pleasures of the evening.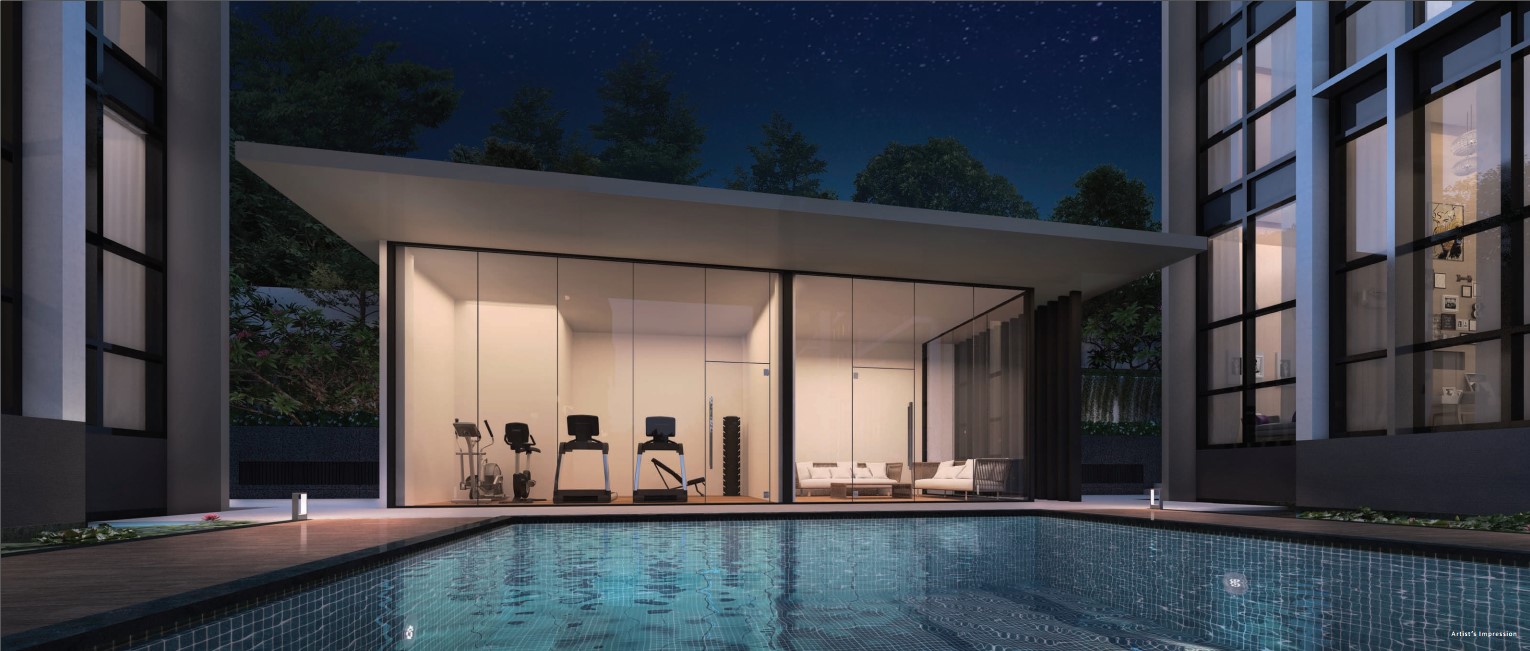 The Gym and Functon Room are sited adjacent to the pool and provide residents with a variety of spaces to indulge in, like quiet reading in the room or enjoying a quick work-out in the gym.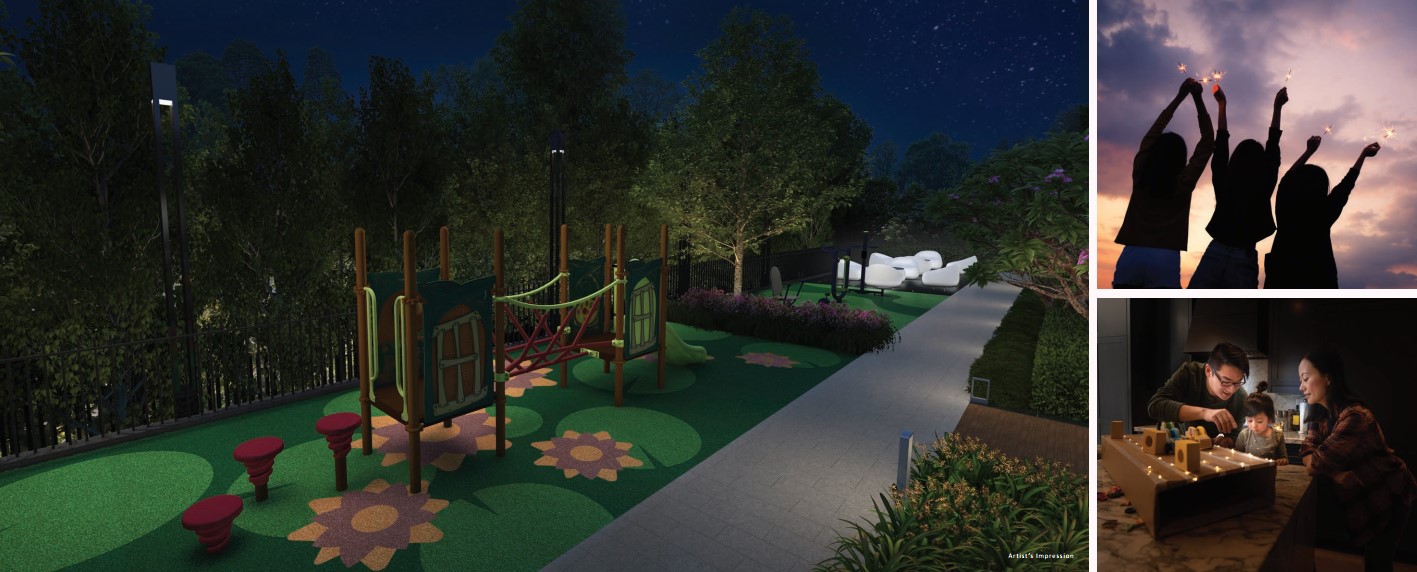 For those who take pleasure in outdoor actvites, The Lilium has much to offer. Whether it is lounging on the lawn, taking a quiet stroll at the scented garden or invitng families and friends for a BBQ party at the Pavilion whilst watching children play at the flower themed playground, your senses are set to be pampered in the tranquil sanctuary.
The many recreatonal facilites at The Lilium come alive with a celebraton of soothing colours and nature, bringing residents closer to biodiversity. These unique touches make The Lilium special, giving families and mult-generatonal units abundant opportunites to bond under the stars.