The Woodleigh Residences offers a big adventure of living experiences with a comprehensive host of facilities including swimming pool, lap pool, outdoor fitness, gym and spa, jacuzzi, clubhouse, guard house, BBQ pits, dining pavilion, functional room and more.
The Woodleigh Residences Site Plan
Woodleigh Residents' Facilities
1. Residents' Elevator to Shopping Mall and MRT Station
2. Pavilion BBQ By-the-pool
3. Chill-out Deck
4. Pool Deck
5. Cabana By-the-pool
6. Lap Pool
7. Woodleigh Feature Tree
8. Pavilion BBQ By-the-lake
9. Green Bridge
10. Changing Room
11. Indoor Onsen
12. Infinity Greens
13. Rolling Greens
14. Rain Garden
15. Rain Garden Lagoon
16. Jacuzzi
17. Pavilion Zen
18. Japanese Sunken Courtyard with BBQ
Club Woodleigh

19. Function Room
20. Gourmet kitchen with Teppanya
21. Engawa
22. Garden of Reflections
23. Infinity Family Pool
24. Cabana By-the-lake
25. Outdoor Shower
Kids' Activity Zone

26. Kids' Water Play Area
27. Little Tots Play Area
28. Children Playground
29. Children Play Deck
30. Children Slide
31. Alfresco Kitchen and Dining
32. Jogging Track
33. Gym
34. Study Room
35. Tatami Rooms
36. Pavilion BBQ By-the-farm
37. Urban Farming Area
1st Storey

38. Drop-off Lift
39. Main Lobby Lounge
40. Residential Drop-off
41. Guard House
Basement 2

42. Management Office
43. Delivery Locker Room

A. Bin Centre (1st Storey)
B. Generator (2nd Storey)
C. Substation (19 and 2nd Storey)
D. Bicycle Lots (Basement 3)
Water Tank
Mobile Deployment Space
---
The Woodleigh Residences Facilities
Experience the beauty of nature, and in doing so learn about yourself
花鳥風月 (KACHOU FUUGETSU)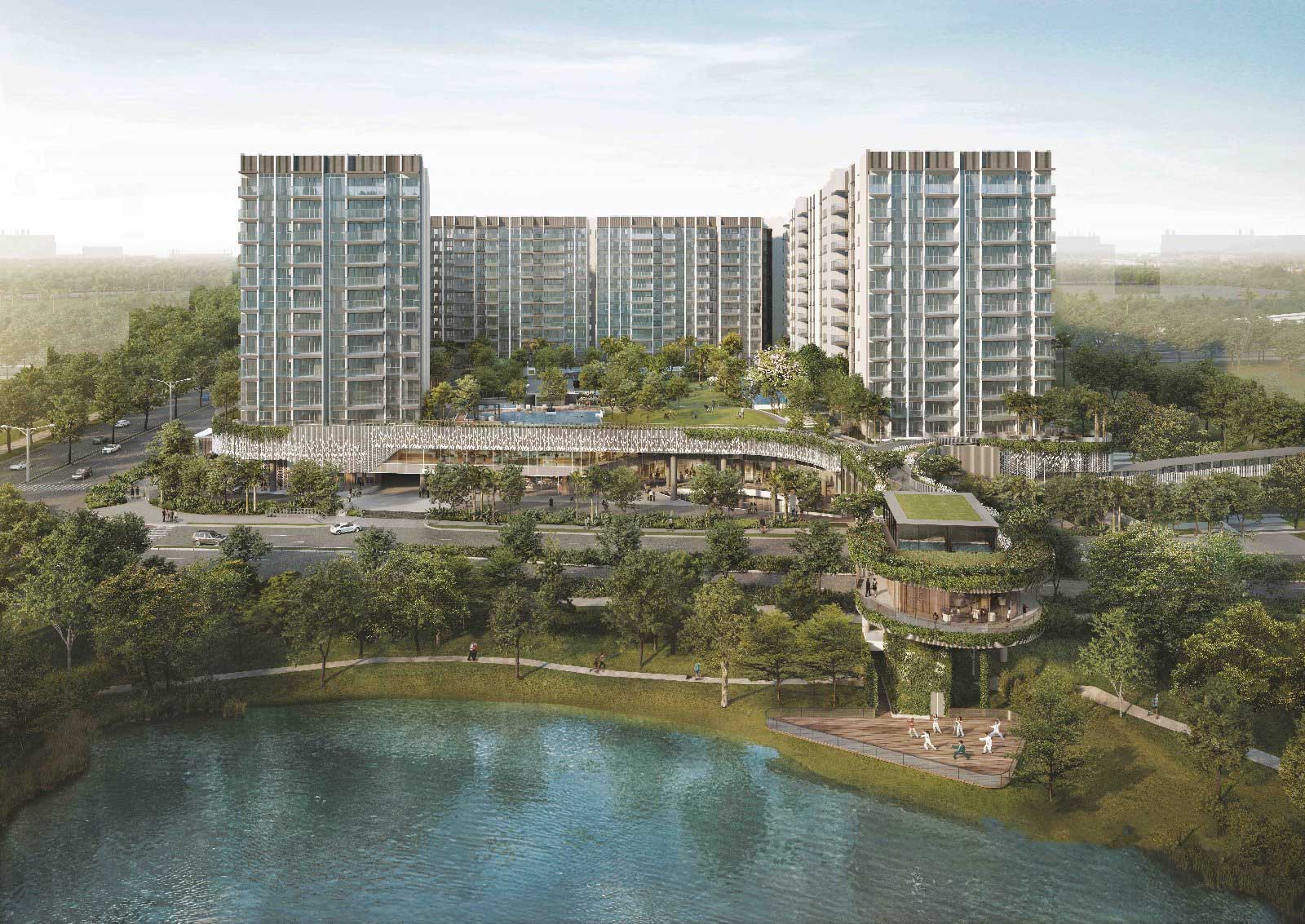 Singapore's only premium integrated development built with Japanese craftsmanship.
~Ittai
An integrated development that's the Jewel of the Bidadari Estate Master Plan.
Experience a home that marries the artistry and craftsmanship of Japan with Singapore's innovation and quality. Built on Japanese principles of intelligent space maximisation, every element is designed to enhance the living spaces both within and around the residences.
Soak in the luscious views of the Bidadari Park and Alkaff Lake from the privacy of the residents-only Indoor Onsen, or take a stroll along Japanese-inspired pavilions as you take time for yourself away from the bustle of the world below.
Directly connected to The Woodleigh Mall, Woodleigh MRT Station and Singapore's first air-conditioned underground bus interchange, a new home here not only connects you to what's important but places them right at your doorstep.
---
The Jewel of the ambitious Bidadari Estate Master Plan
Widely known as the "future Bishan", the Bidadari Estate Master Plan envisions it as a distinctive and sustainable tranquil city-fringe district with world-class infrastructure. With the upcoming regional 10 hectare park just announced, Bidadari will be a new bio-diverse sanctuary for nature enthusiasts.
Features include Singapore's first underground service reservoir, ensuring regulated drinking water supply and pressure for the district, a play area with a landmark 5m-tall treehouse and two 5,000 sqm lawns along with walking, running and cycling trails.
Complete with lifestyle amenities, close proximity to renowned schools, and connectivity that takes you places – Bidadari is now one of Singapore's most coveted locations to live in.
---
A Lake To Call Your Own
~Shizen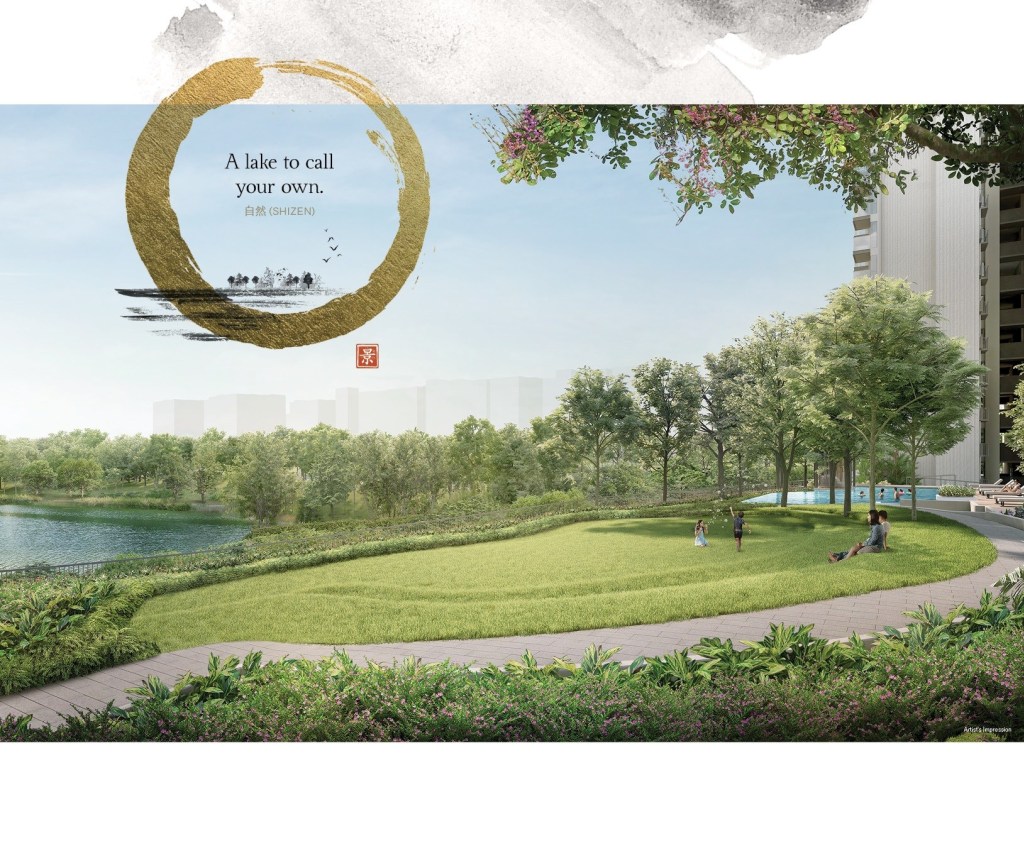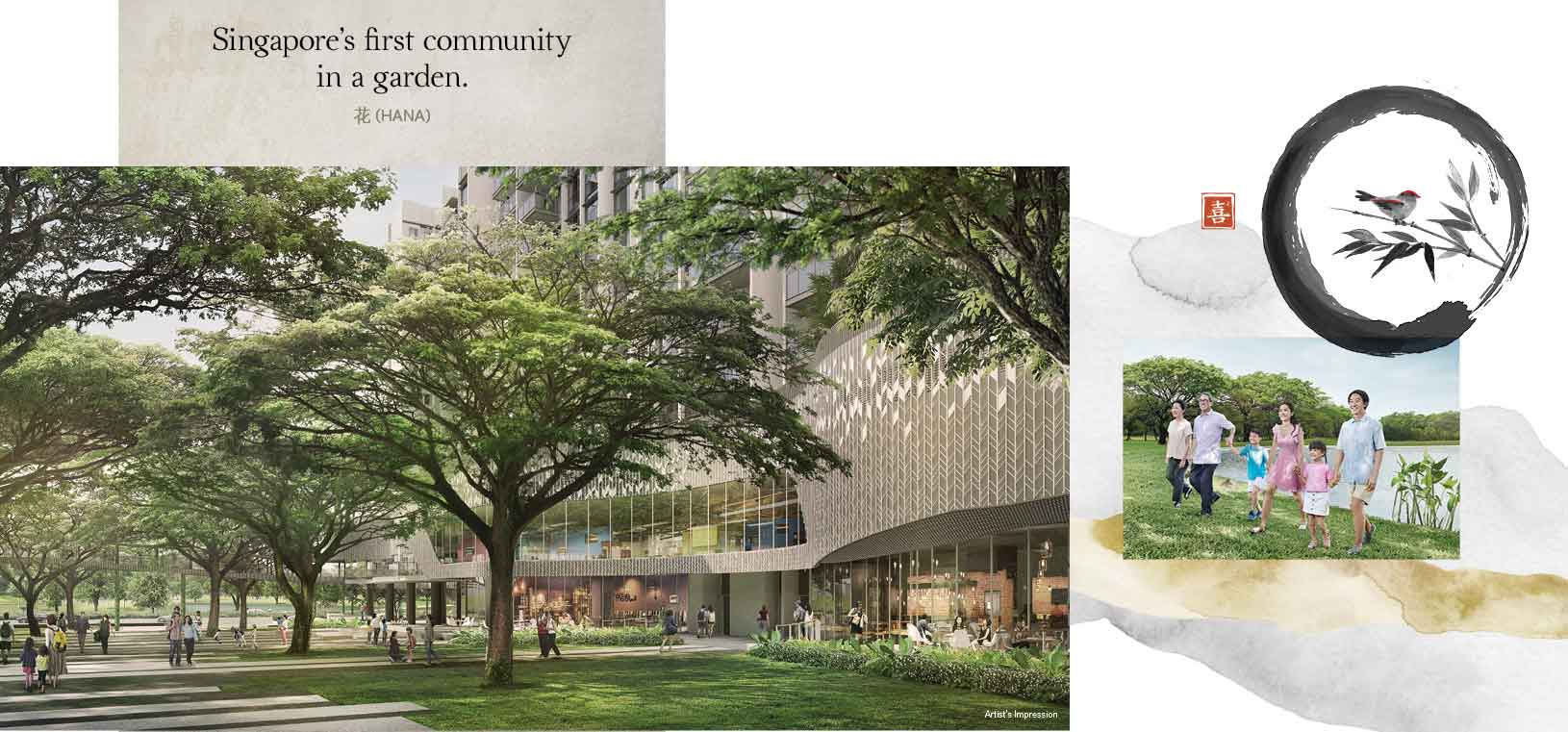 Singapore's first community in a garden.
~Hana
A life in balance is a life imbued with the soothing calm of nature. Sprawled over 273,800 sq ft of land and alongside your new home, the Bidadari Park, which encompasses Alkaff Lake and the Heritage Walk, is filled with experiential trails, a children's play area with a 5m-tall treehouse, and a diverse mix of observation decks, viewing sheds and pavilions.
Enjoy an evening stroll with your loved ones, take a jog along one of the many scenic paths, or spend the weekends with your children amidst the tranquillity of nature. A life at The Woodleigh Residences is one in perfect balance.
Live in harmony with nature
Singapore's first 'community in a garden'
Nestled alongside Bidadari Park,
Alkaff Lake and the 700m
Bidadari Heritage Walk
The 1.6 km Bidadari Greenway provides a lush green spine' connecting families with leisure activities
Link bridge for easy access to Bidadari Park
---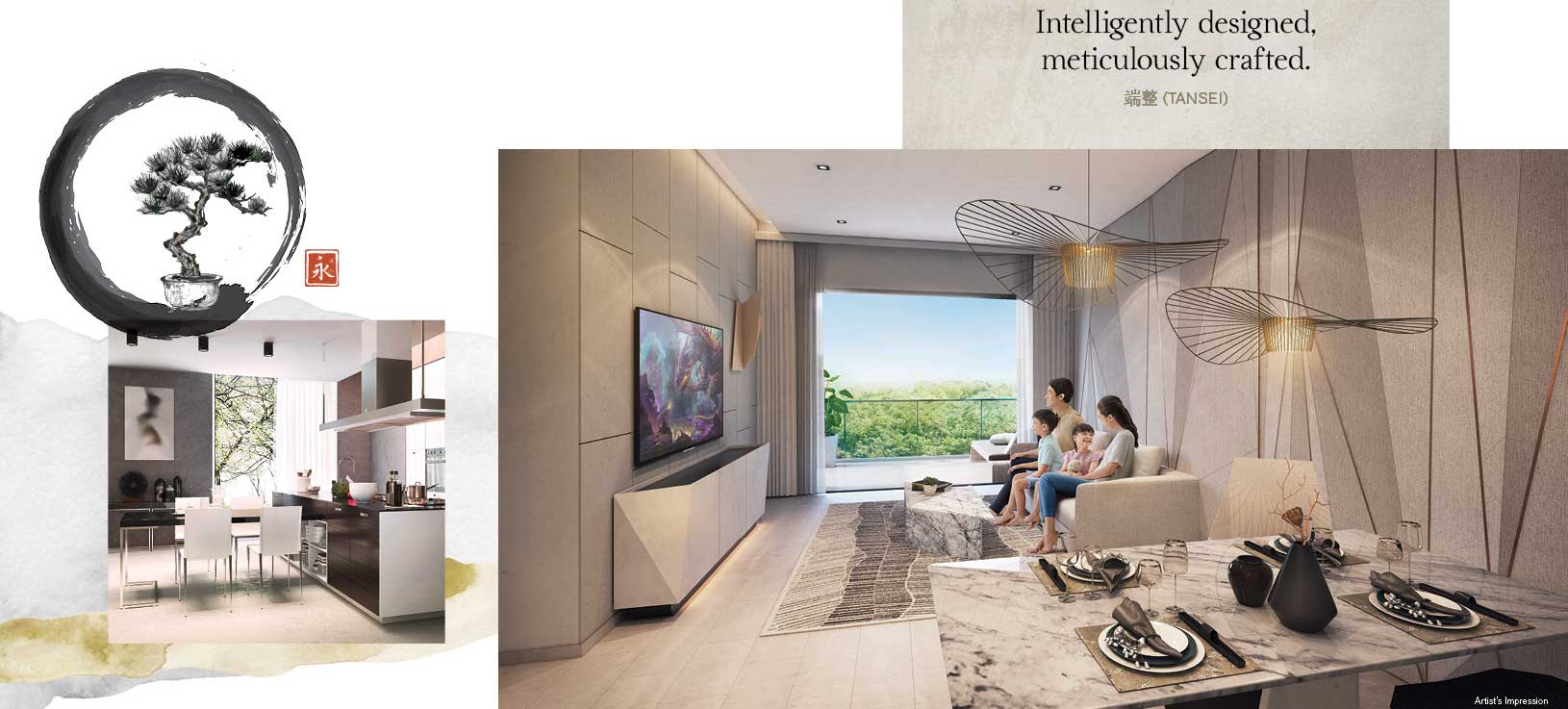 A Japanese-inspired way of life
667 premium units designed with Japanese quality
2- to 4BR residences from 570 to 1,475 sq ft
Japanese principles of intelligent space maximisation with modular walls
Exclusive Japanese-inspired amenities like the residents-only Indoor Onsen
---
Exceptional Japanese craftmanship and seamless design, embodied within.
~Takumi
Made and designed with meticulous attention to detail, every residence bears the hallmark of coveted Japanese principles and craftmanship. From the seamless flushed flooring that blurs the lines between outside and inside, to intricate, clean-cut lines that reflect its Japanese roots – you and your family can enjoy a space that's maximised for your enjoyment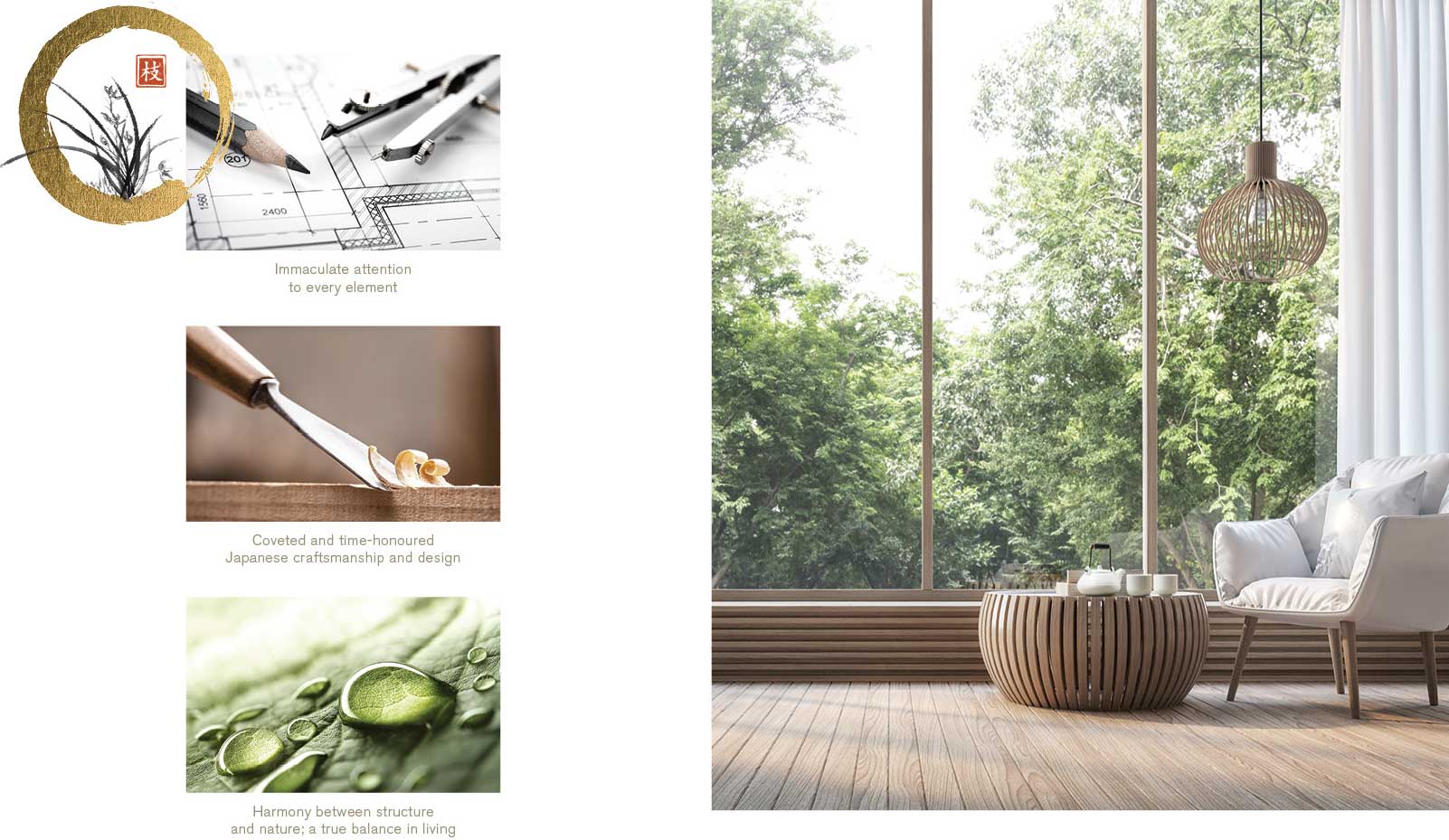 ---
A home for every generation.
Boasting Japanese principles of intelligent space maximisation, homes at The Woodleigh Residences offer residents the flexibility to configure the space according to their family's needs.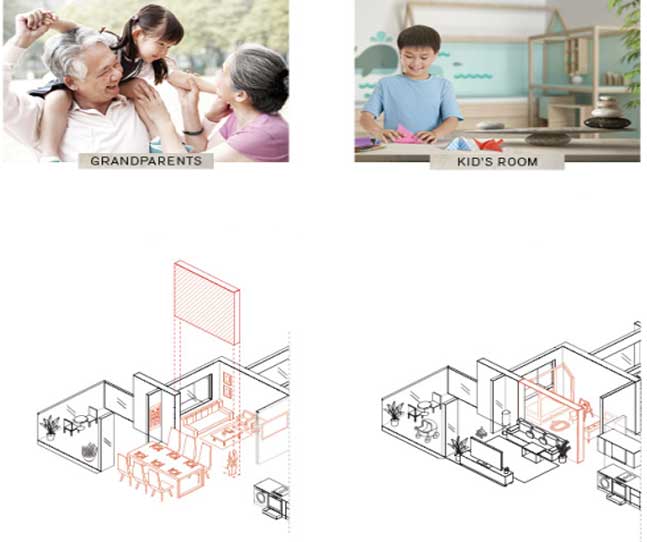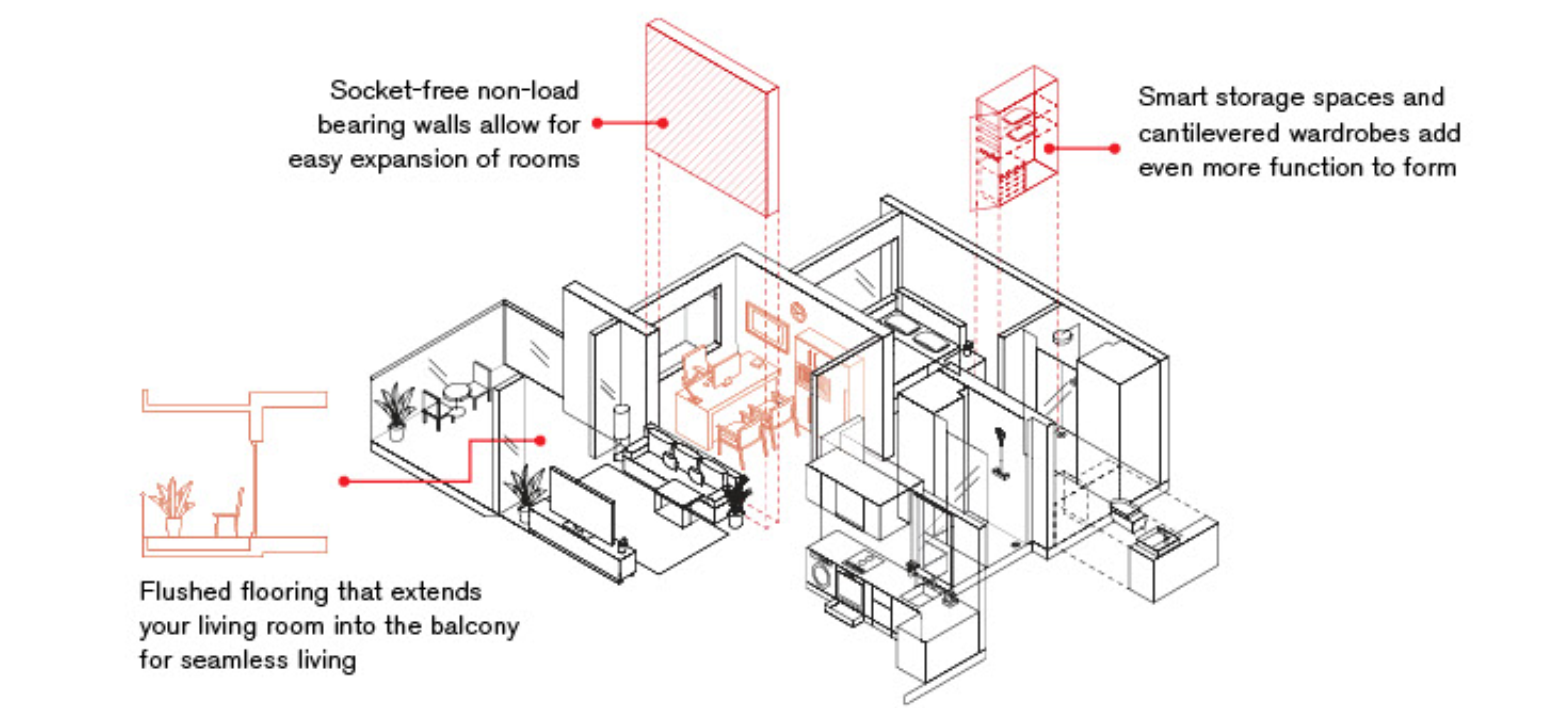 ---
Japanese principles of intelligent space maximisation. Now, a part of your home.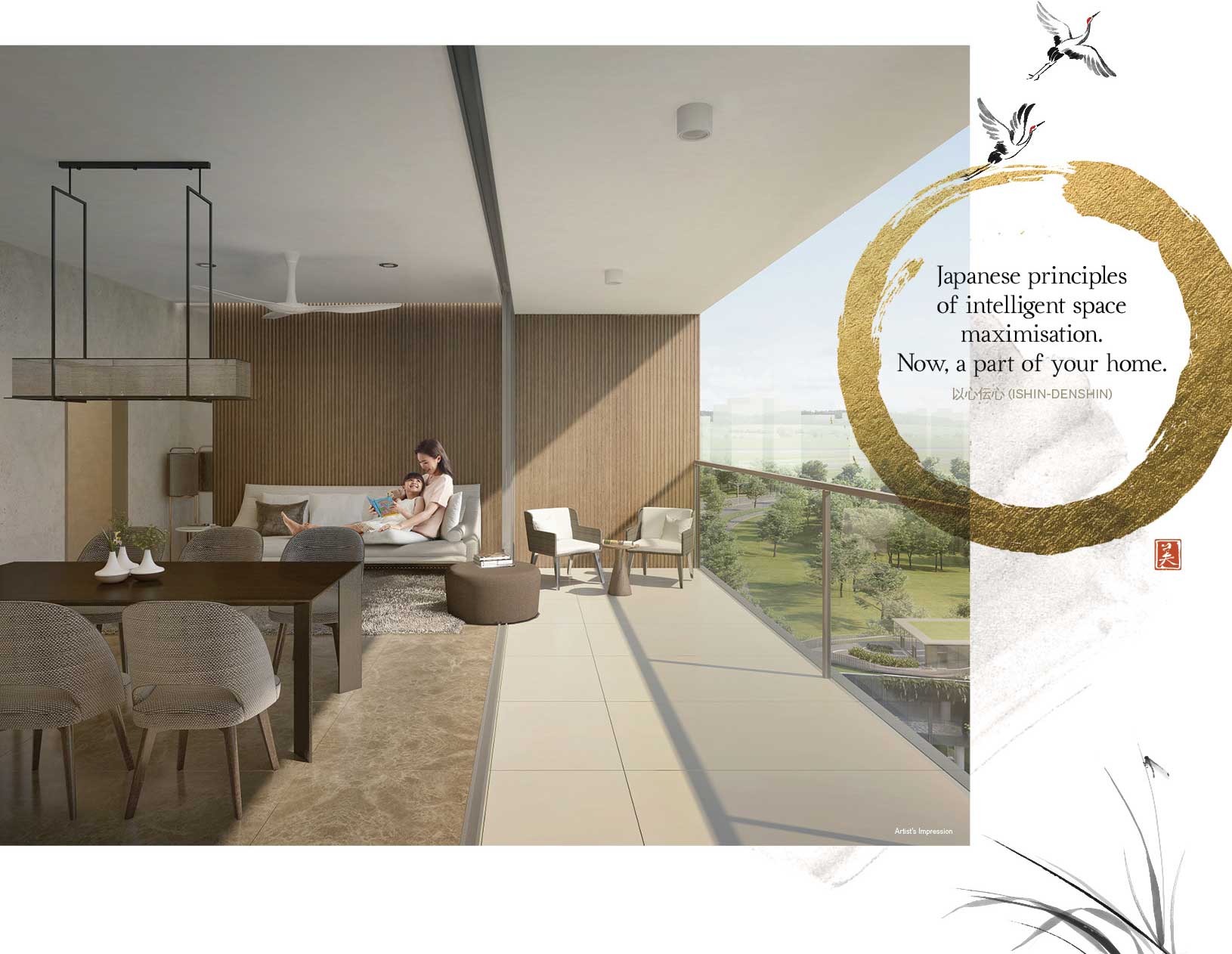 Discover True Tranquility
~Zen
Experience the Japanese way of life with exclusive Japanese-inspired facilities. Start your day right with a refreshing swim at the Infinity Family Pool, or take time to centre yourself at the Pavilion Zen. Exclusively for residents, you can now rejuvenate your senses in an Indoor Onsen overlooking the serene Bidadari Park and Alkaff Lake.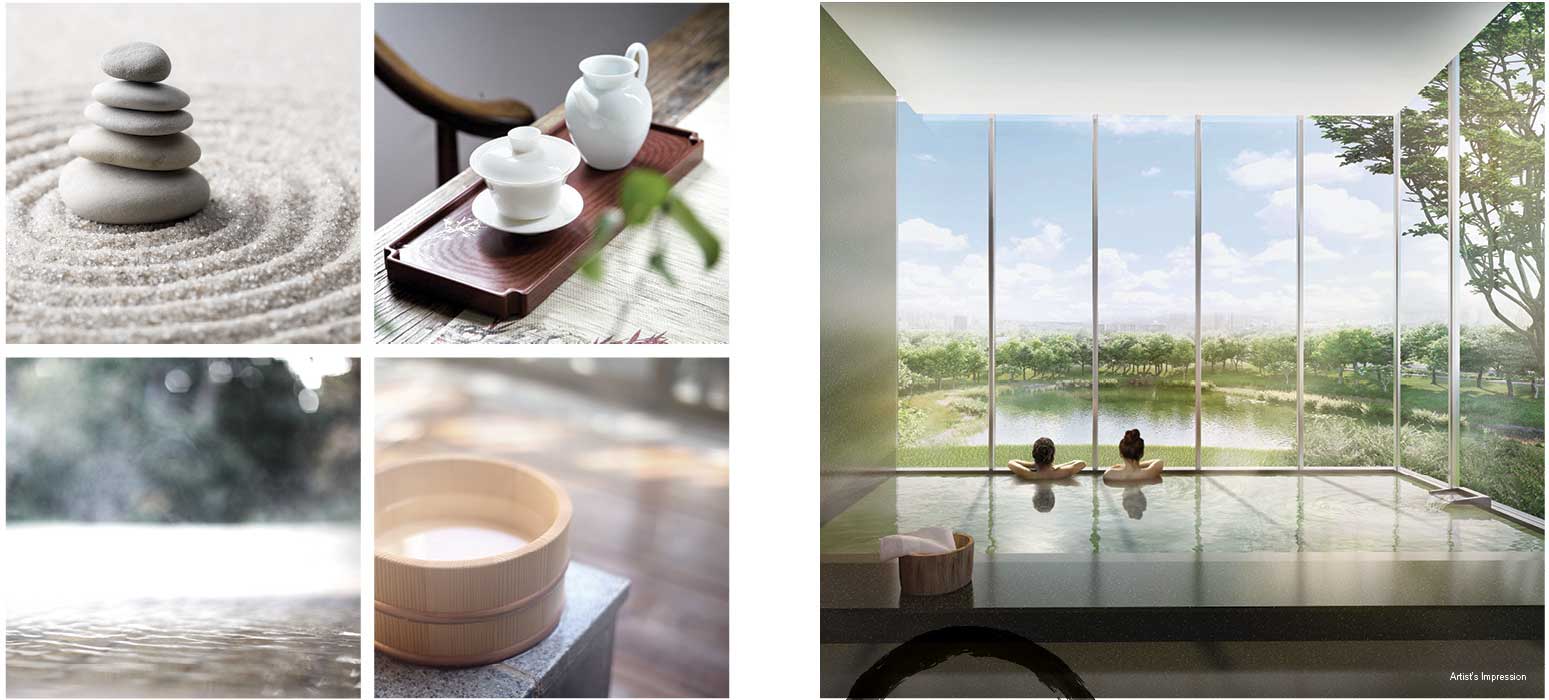 ---
Artfully Designed. With Touch of Japan.
Every element in place for your well-being
World-Class Facilities For All Your Leisure Activities
Refined Living. Delightful Shopping.
Japanese Craftsmanship: A Time-Honoured Tradition.
Intricate, clean-cut designs are the hallmarks of Japanese craftsmanship imbued into each residence. And the meticulous attention to detail shows – from thoughtful space-maximising functions, to the seamless flushed flooring that evokes a sense of space and freedom.