The Woodleigh Residences offers a big adventure of living experiences with a comprehensive host of facilities including swimming pool, lap pool, outdoor fitness, gym and spa, jacuzzi, clubhouse, guard house, BBQ pits, dining pavilion, functional room and more.
The Woodleigh Residences Site Plan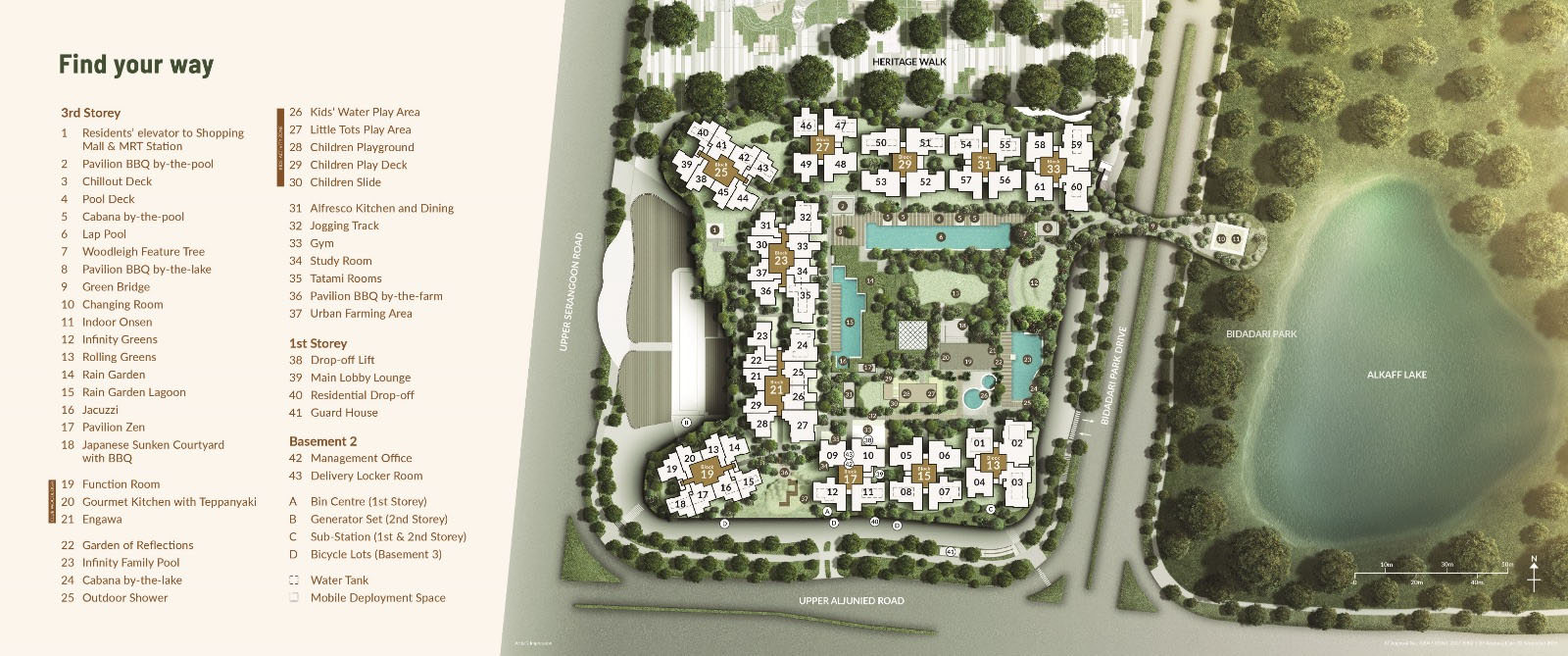 The Woodleigh Residences Facilities
World-Class Facilities For All Your Leisure Activities
Refined Living. Delightful Shopping.
Japanese Craftsmanship:
A Time-Honoured Tradition.
Intricate, clean-cut designs are the hallmarks of Japanese craftsmanship imbued into each residence. And the meticulous attention to detail shows – from thoughtful space-maximising functions, to the seamless flushed flooring that evokes a sense of space and freedom.