Site Plan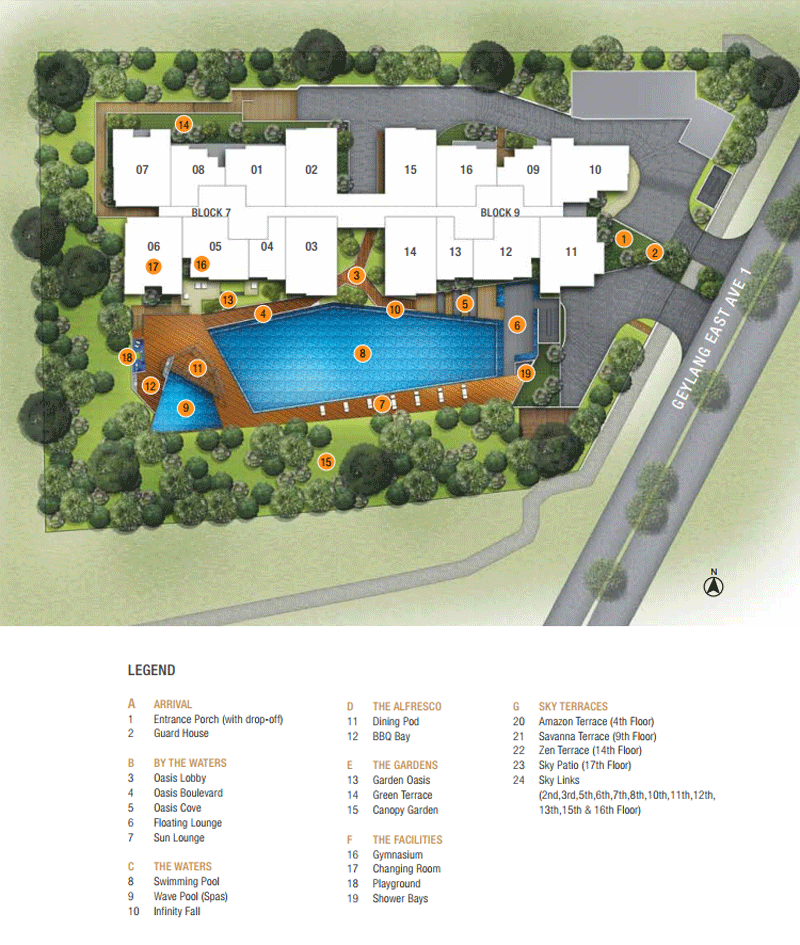 ---
Facilities
Driven by the desire to reinvent tropical city living, the creators of TRE Residences have united architecture and landscape in a harmonistic fusion to create a distinct identity. The best of city living is anchored on two stunning towers enveloped in lush greenery, a visual reminder of timeless style infused with fresh meaning. This is achieved through design inspiration that responds to nature through an integration of the structural architecture which houses a wide range of apartment types, as part of a unified, interrelated composition that fuses harmoniously with the landscaped surroundings.
The experience of the lush landscaping distinctly sets the tone from TRE Residences' impressive entrance, where residents and visitors are greeted by a green terrain that elevates the residential towers. This visual treat continues with generous verdant greens that are interweaved in abundance throughout the development and heightened even more so through the unique introduction of tropical garden settings in front of each home for a truly vertical green oasis in the city.
---
---
An Oasis In The City. An Offering Of Refined Splendour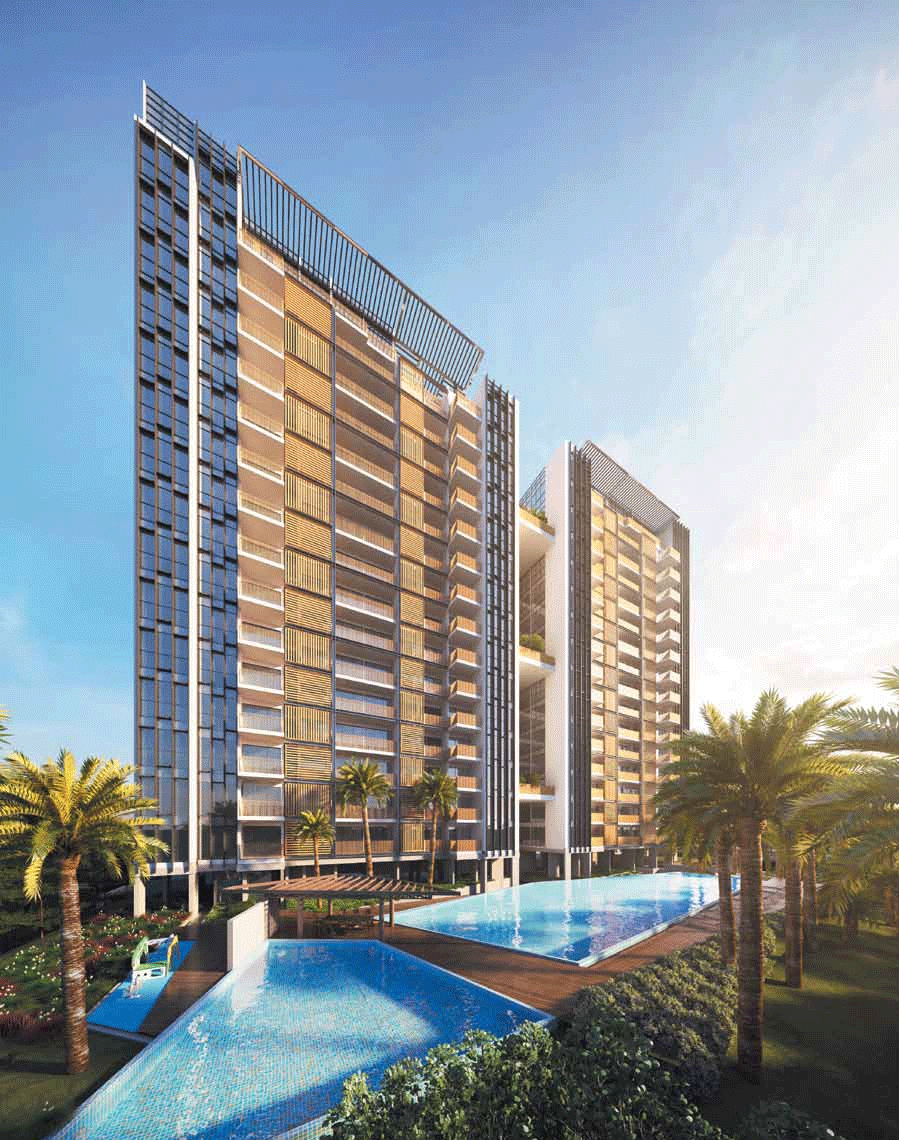 Residents of TRE Residences can look forward to a host of nature inspired facilities for a back-to-nature experience and lifestyle with beautifully landscaped in layered vistas of elevated thematic gardens, waterscapes and sky patio. The result is a verdant botanical retreat that brings the great outdoor experience closer to home while artfully creating an ambience of seclusion, a sensational back-to-nature experience.

---
Landscape Architecture
TRE, meaning three in Italian, inspires the core landscape ideation of TRE Residences. The design stems from the 3 natural elements of water, earth and sky, expressed through some of the world's natural wonders to bring the best of the world's renowned escapades to the doorstep of its privileged residents.
In keeping true to its inspiration, TRE Residences' facilities are categorised into three distinct tiers being water (1st floor), earth (4th, 9th and 14th floors) and sky (17th floor) with each encapsulating the essence of the world's wonders.
The facilities work themselves up from 1st to 17th floor for a totally immersive experience and serve as different settings for a wide range of activities to be enjoyed anytime of the day.
Hints of the Rainforest and Wilderness greets residents at 4th floor as a depiction of the Amazon Rainforest for a connection with tropical nature. The Savanna Grasslands on 9th floor provides a scene of adventure through a selection of scenic foliage while a Zen garden experience on 14th floor with its manicured garden courts and vast tranquillity will offer much sought after solitude respite.
---
---
---
---
---
Come home to TRE Residences - a unique botanical retreat where the elements of nature - water, earth and sky - are landscaped in a layered vista of lush greenery, water gardens and sky terraces. Taking you to levels of sublime escapes inspired by some of the world's natural wonders. Nowhere else brings you the great outdoor experience closer to home.
TRE Residences Site Plan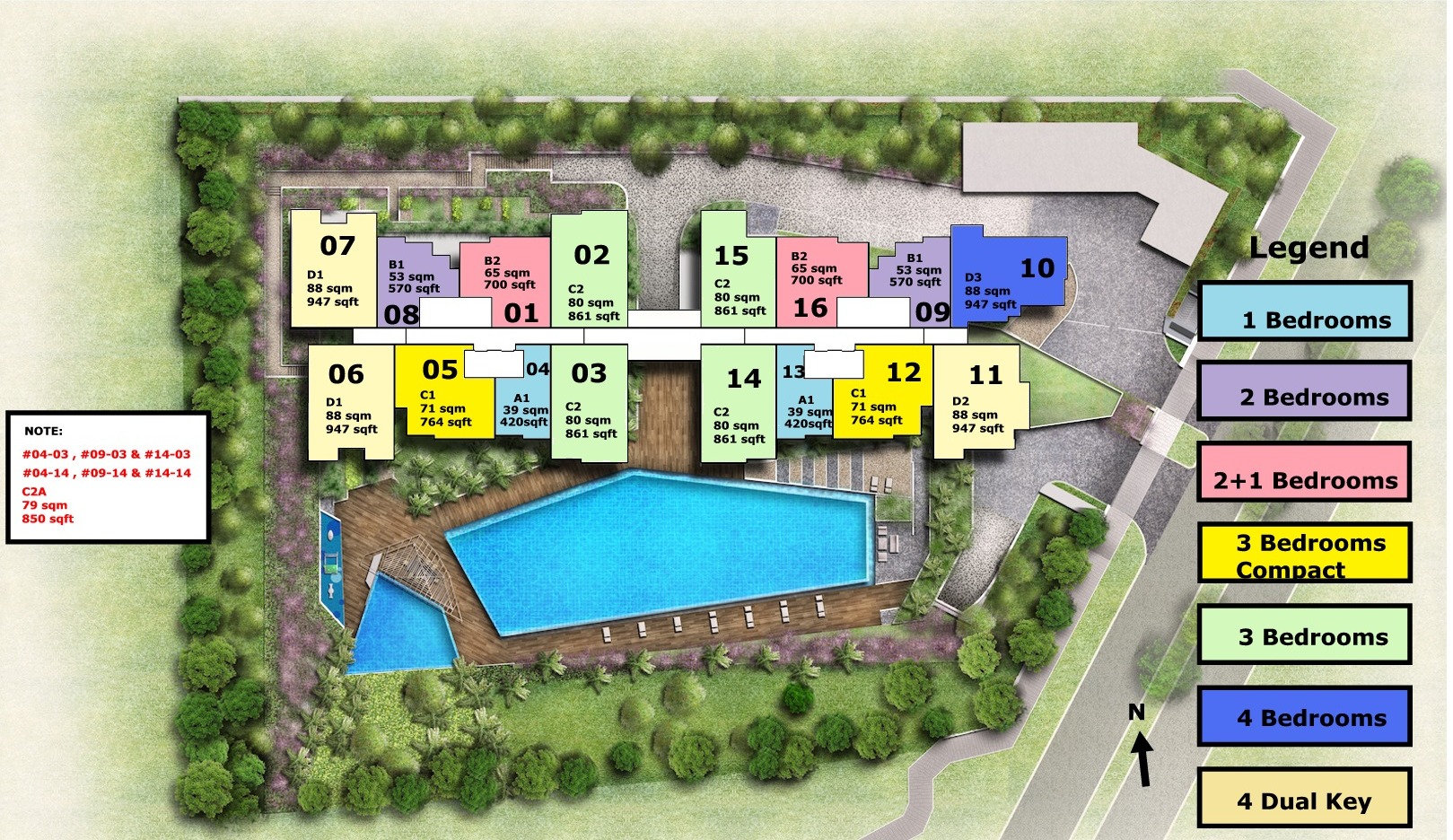 Facilities @ TRE Residences
---
---
---
---
---
---
---
Nothing inspires quite like Cloud 10
An elevated lifestyle awaits, where day is meant for relaxing and night is for celebrating. Immerse yourself in the dramatic views unveiled by the Sky Patio, the rooftop terrace on the 17th level. Take in the luxuriant landscaping and the reflective moats that add interest to the surround for entertainment.