Parc Komo Residences (Former Changi Garden) @ Changi Airport MRT | Jalan Mariam
Parc Komo Residences has a high standard of infrastructure and it is in a prime position near Singapore University of Technology and Design. From this condo, it only takes a few minutes to connect all surrounding facilities such as shopping centers, food centers, educational institutions, and transport systems. The housing development project covers an area of about 200,093m2 with a lot rate of 1.4, so the total floor area allowed for redevelopment can be up to 280,130m2.
Nearest Singapore University of Technology and Design

There are many childcare and education institutions established around Parc Komo to serve the needs of the people. Nearby childcare and education institutions include preschool, kindergarten, primary, secondary and international schools. The nearest elementary schools are White Sands Primary School, East Spring Primary School, and Pasir Ris Primary School.
Viewing more info about Parc Komo Residences and get amazing benefits as well as Direct developer Discount. Register your interest for launch day preview via please Fill In The Form on the right side and our representative will be in contact with you as soon as we can.
"A NEIGHBOURHOOD THAT'S LUSH WITH LIFE"
With its beachside locale, rustic charm and slower pace of life, Changi is where you can enjoy a window to the halcyon days of Singapore.
Scenic, long stretches of the road take you on adventures past hundred-year-old trees and kampong-style boardwalks rich with flora and fauna that have inspired the lush landscaping of Parc Komo and the adjoining Komo Shoppes.
CONNECTIVITY
Stay well-connected with the rest of the island, with the PIE, TPE, and ECP only a short drive away. You're also well-connected with the world, with Changi Airport a quick 5-minutes by car.
Get around easily with the upcoming Loyang MRT Station (Cross Island Line) minutes away and conveniently located bus services. A dedicated shuttle bus service* provides a comfortable commute to nearby MRT stations. Or hop on a bike and explore all that the east has to offer on the island-wide park connectors. *Shuttle bus services will be provided for 2 years upon T.O.P. or until MCST is formed, whichever is earlier.
"EXPLORE CHANGI -WHERE ALL THAT MATTERS IS WITHIN REACH ..."
WALK
Changi's plenty wild for city slickers and urbanites. Its scenic coastline snakes along a lush, forested path overflowing with greenery. Those who have adventurous tastebuds will also find all sorts of delicious bites!
TRAIL
NO. 1
CHANGI VILLAGE HAWKER CENTRE
If waking up early to hunt for delicious morsels is your idea of heaven, Changi Village Hawker Centre is a treasure trove for some of Singapore's best meals.
2 Changi Village Rd, Singapore 500002
-------
CHANGI POINT FERRY TERMINAL
After fuelling up, get started on the trail for real from this picturesque jetty.
51 Lor Bekukong, 499172
-------
CHANGI BEACH
Continue along the boardwalk past Changi Golf Club.
What a view!
-------
CHANGI SAILING CLUB
This 'secret sailing paradise' is home to sailboats and yachts. Watch them sail by from the boardwalk.
32 Netheravon Rd, Singapore 508508

CYCLE
Changi reveals its glories in a different light when you're on two wheels.
TRAIL
NO. 2
LOYANG PARK CONNECTOR
Flip that kickstand and start your bicycle tour of Changi at one of two entry points along the Park Connectors.
-------
TREE CONSERVATION AREA
The entire Tree Conservation Area stretches from Loyang Avenue to Changi Beach, but we've marked out a couple of noteworthy trees for you to visit along this bike trail.
-------
CHANGI BEACH PARK
A 3.3km stretch of pristine white sand, coconut palms, and various amenities. Judging from the number of families who gather here on the weekends, you're in the right place if you're looking for a scenic picnic spot. Nicoll Dr, Singapore 498991
-------
COASTAL PARK CONNECTOR
Make a turn onto this park connector, which runs alongside the Changi Airport runway—yes, you'll be treated to magnificent views of airplanes taking off and landing! Nicoll Dr, Singapore 498991
DRIVE
Explore the area's rich history and visit Pulau Ubin, a quaint island stuck in the good old days.
TRAIL
NO. 3
THE CHANGI MUSEUM
Start the day at the historic Changi Museum, and learn about the heroic stories that unfolded in the neighborhood.
1000 Upper Changi Road North, Singapore 507707
-------
PULAU UBIN
Take a leisurely drive up to Changi Point Ferry Terminal and board a bumboat to Pulau Ubin! Visit Chek Jawa and havea nostalgic soft drink at Ah Ma Drink Stall.
-------
KOMO SHOPPES
(OPENING IN 2023)
Back on the mainland, explore Changi's latest lifestyle hub, Komo Shoppes, which offers a carefully curated mix of F&B, retail and wellness options.
961 Upper Changi Rd North Singapore 507663
---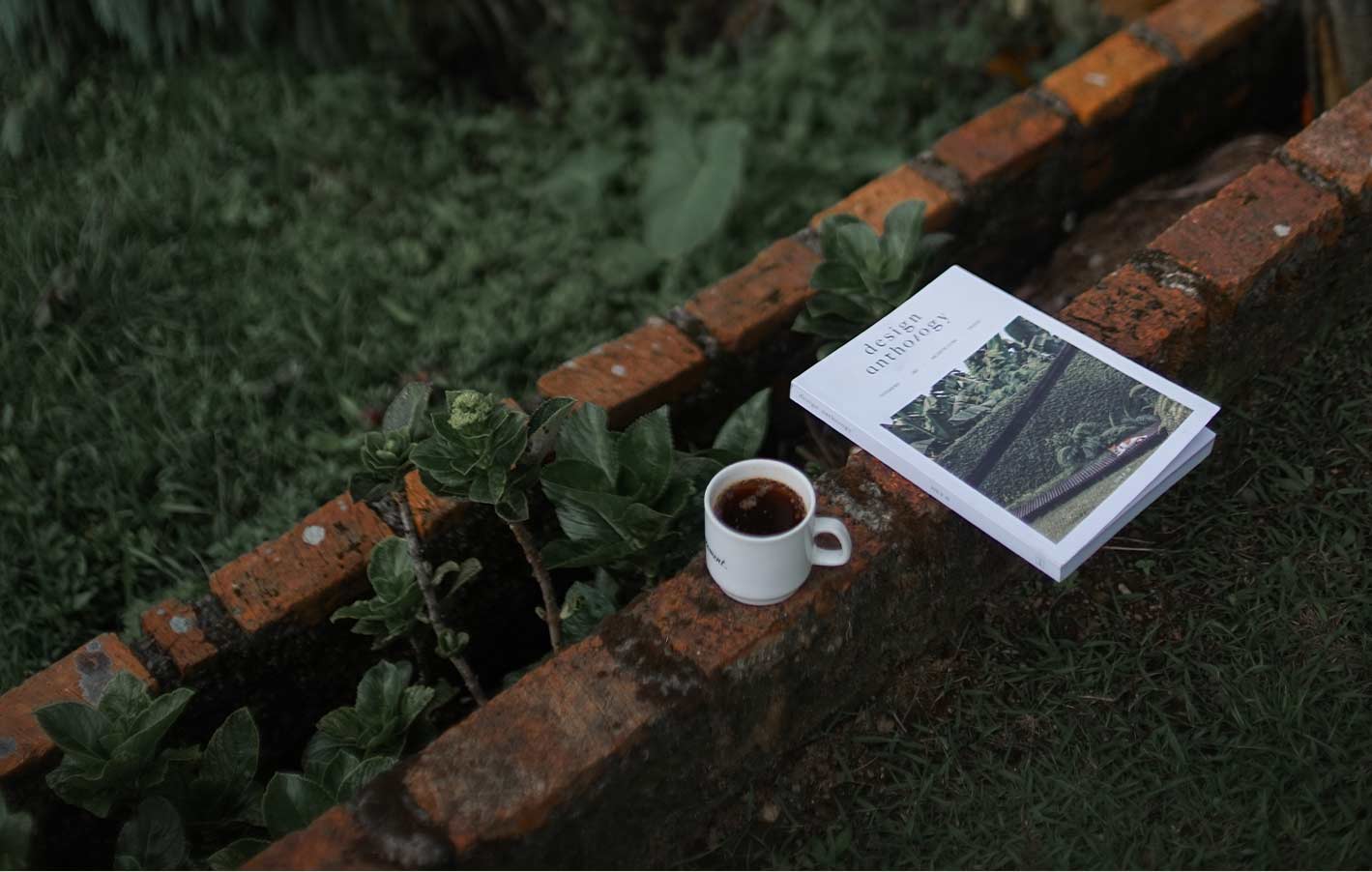 THE SECRET TO A LIFE WELL-LIVED LIES IN CHANGI
For many, Changi is merely a place of transit. Who can blame them, what with the world- famous Changi Airport on their doorstep? For the few who have discovered the secret to the good life, Changi is the destination.
WHY? It's simple.
In an urban jungle like Singapore, you'd be hard-pressed to find a place that has remained fairly unchanged for years. This doesn't mean that Changi is underdeveloped. On the contrary!
Changi's fast becoming known as a place where people want to live in. Its careful balance of rustic charm and modern conveniences make the neighborhood one of Singapore's best places to embrace a more mindful life. Let's dive into Changi's secrets!
SECRET 1: HIDDEN GOURMET GEMS
We love how Changi's quaint cafes and eateries are scattered about the neighborhood. While most of them might be concentrated in Changi Village, there are enough hidden spots spread out for you to discover.
It's a great way to engage in mindful eating and conversation with your loved ones. Remember to put away your mobile phones and simply focus on each bite.

---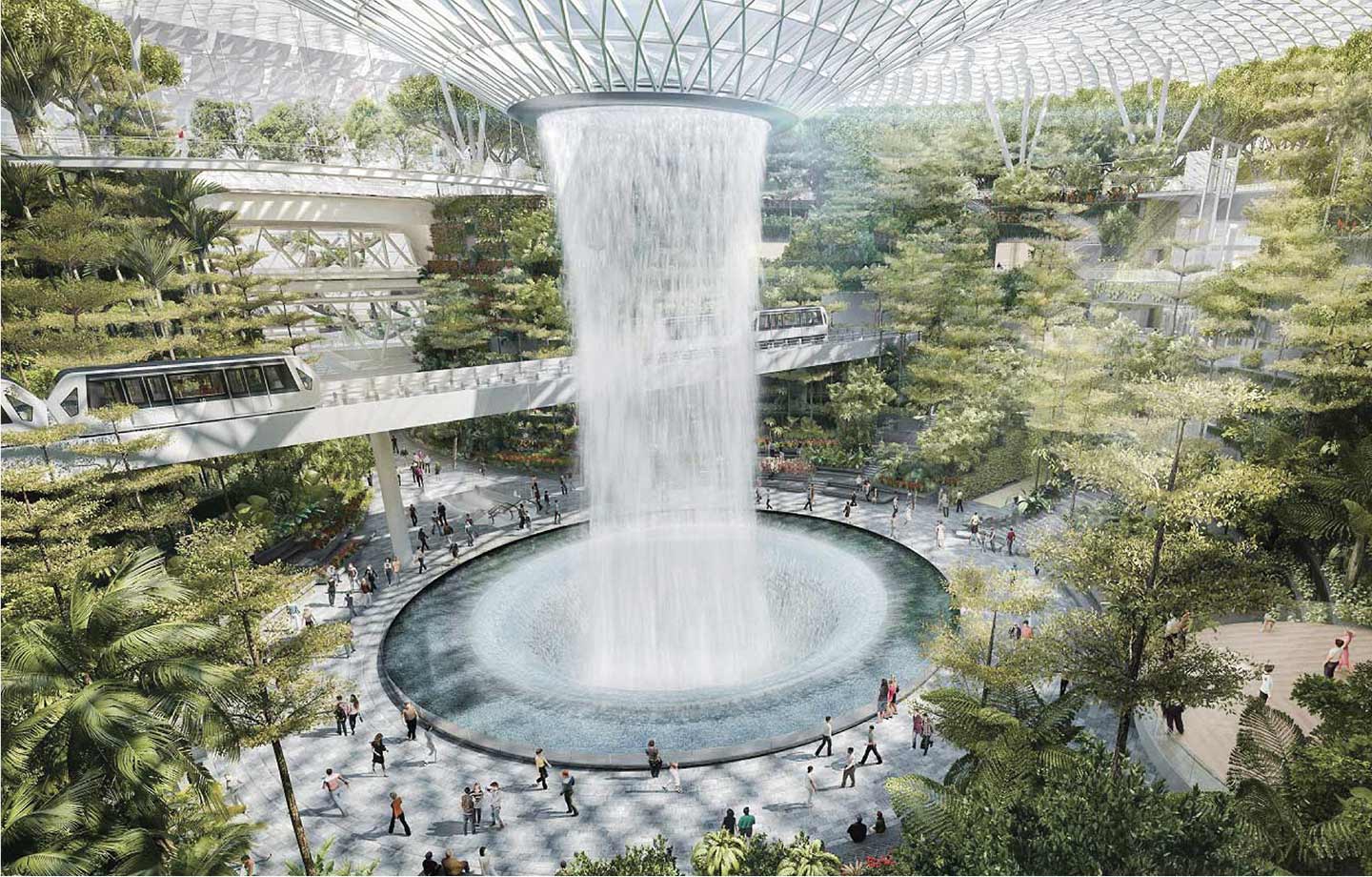 A JEWEL IN THE EAST
While neighborhoods like Katong, Joo Chiat, Marine Parade, Tampines, Pasir Ris, and Bedok are synonymous with Singapore's storied East, most people overlook the gleaming investment potential Changi holds.
With a vibrant ecosystem that promises opportunities to live, work, play and learn, Changi is set to become a gem of a neighborhood that will surely shine for generations to come.
1. JEWEL CHANGI AIRPORT
We'll admit that we're most excited about A&W, Shake Shack and the region's first Pokemon Center opening right in the heart of Changi! Aside from these gems, Jewel will be home to more than 280 shops and F&B outlets!
The best part is it'll be a short drive away from home (if you live in Changi), so you'll be sure to see existing and future Changi residents mingling about in this lifestyle destination.
2. BUSINESS GATEWAY
Not only is Changi home to the world-class Changi Airport (which just won World's Best Airport for the seventh year running!), the region is undergoing some major upgrades to its urban and industrial infrastructure.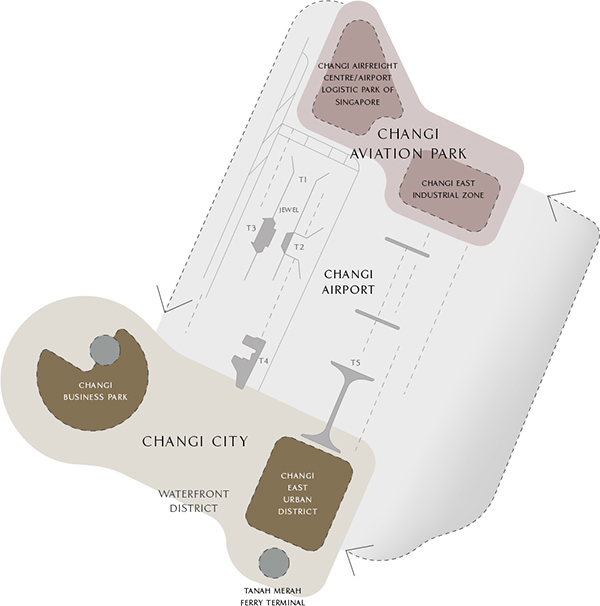 The existing Changi Airfreight Centre and Airport Logistics Park of Singapore will be expanded with the upcoming Changi East Industrial Zone, creating a robust Changi Aviation Park that will cater to new aviation-related sectors and businesses.
To the south of Changi Airport, Changi Business Park will be part of an upcoming "ecosystem" called Changi City. Touted to be an "innovative lifestyle business district", Changi City will support business and institutions that deal with freight transportation and aviation-related research and development.
3. CONNECTIVITY
With so many business clusters and industrial zones in the area, commuting to work will be a breeze. Those who travel often for work will also appreciate how Changi Airport is in your backyard—meaning faster journeys home to your loved ones.
The upcoming MRT station at Loyang Avenues, upcoming Terminal 5 at Changi Airport and Tanah Merah Ferry Terminal promises greater connectivity with the rest of the island and beyond.
4. BEACHES
As one of the oldest beaches in Singapore, Changi Beach Park has remained untouched by time. Its distinct kampong vibe is beloved by visitors who love its shady beaches and pristine white shore. The park is also a home for aviation geeks, as it boasts great views of departing and arriving planes too.
There are bicycles to be rented, as well as 20 barbecue pits spread out across the entire beach park, so bring your family, friends and be prepared for a great weekend out.


5. PLAYGROUNDS
Probably the best place for mummies, daddies, and kids to socialize, Changi and its neighboring Pasir Ris has an abundance of play areas for you to meet fellow neighbors.
We particularly like the playground at Pasir Ris Park! Kids can bond over the massive web-like structures, while parents keep a lookout as they catch up on the latest neighborhood gossip with other mums and dads.
6. GOLF
Tee-off at one of the many golf clubs located in or near Changi, each with its own unique terrain that will test even the most experienced golfers.
Changi Golf Club, Laguna National Golf and Country Club, the National Service Resort & Country Club, and Tanah Merah Country Club are all a short drive away.

A BRIEF HISTORY OF CHANGI
From a quiet swampland to world-renowned aviation hub, Changi's transformation has been dramatic. In the past, the area was mainly occupied by dense jungle and several kampongs that settled around the coconut plantations.
Changi remained in its own quiet Eden until the mid-1840s, when the British decided to redevelop plots of land as resort getaways from the busy city center. This largely remained unchanged until the 1920s, when Changi was further redeveloped into a military base.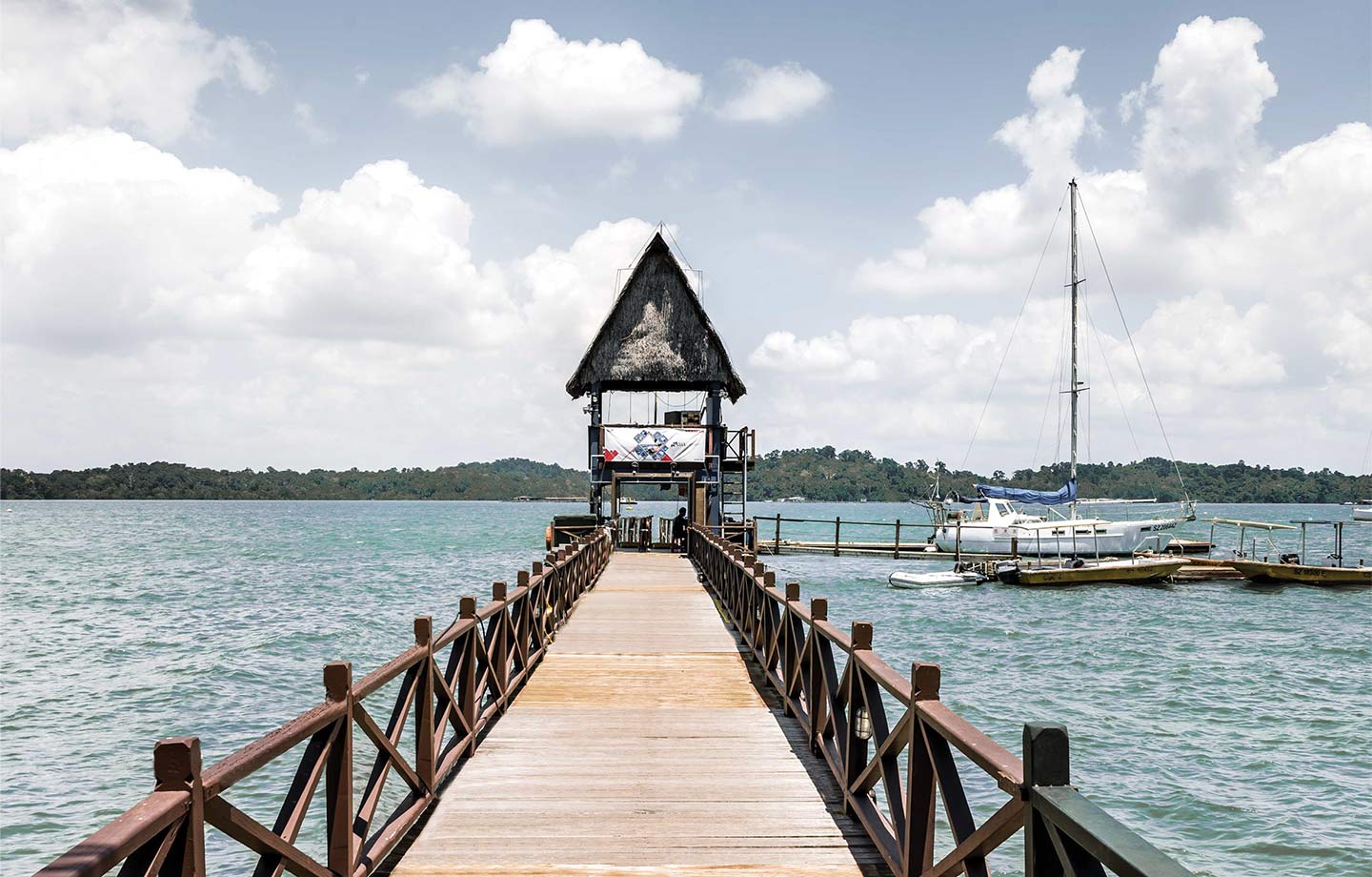 These days, you'll find Changi on the cusp of a major transformation. While many of the colonial resorts still stand, a testament to the neighborhood's timeless and tranquil atmosphere, this sleepy town is about to awaken.
A REGION IMAGINED
Is a charming city reminiscent of the halcyon heydays of Singapore, or a vibrant and innovative urban district? Changi's future is looking bright with a number of exciting transformations planned over the next decade.
GATEWAY AND HUB
The plan? To create a vibrant "live-work-play-learn" ecosystem with Changi Airport at its center. According to the Urban Redevelopment Authority's (URA) 2019 Draft Master Plan, mega-developments are in the pipelines.
The region is being reimagined into a "vibrant, mixed-use area" that will support Singapore's reputation as an air hub—promising lots of jobs, research and recreation opportunities.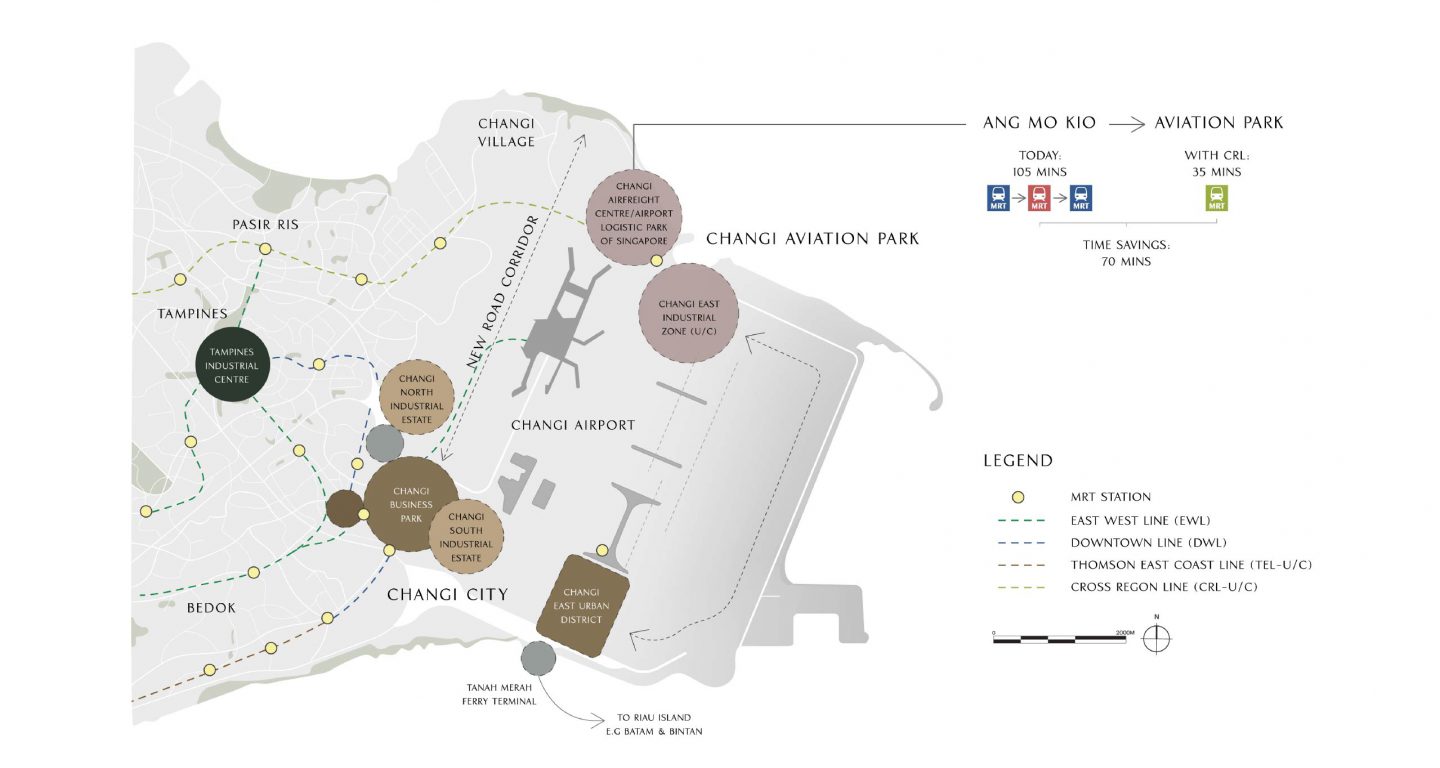 LIVE
Changi's public transport network will be beefed up in the next decade or so, with the upcoming Cross Island Line and Thomson-East Coast Line connecting Changi to the rest of Singapore pretty much seamlessly. Imagine taking less than 35 minutes to get to Loyang Station to town! In addition to a more robust transportation system, Changi is already home to a diverse range of recreation and tourism attractions which include retro-rustic Changi Point and the futuristic lifestyle destination Jewel Changi Airport. And it gets even better—URA has revealed that a waterfront district might be possible in the future as well.

WORK
What else can businesses and working adults look forward to in Changi? According to the Master Plan: an aerotropolis! This means exciting business and industrial hubs that cater to aviation-sectors! Plans include expanding the existing air cargo cluster with the upcoming Changi East Industrial Zone, resulting in a full-fledged Aviation Park. Those who need to travel around the region for work (or play) will also benefit from the upcoming Tanah Merah Ferry Terminal and Changi Airport Terminal 5, which will offer 'fly- ferry' linkages, taking you from air to sea seamlessly.
PLAY
Of course, let's not forget Changi's origins as a place for rest and recreation. The Master Plan teases new possibilities, like the waterfront district we mentioned earlier. You can also look forward to the Greater Rustic Coast, a 50km stretch that connects Changi with Lim Chu Kang. The coastal route will link "areas of military and industrial heritage, recreation and biodiversity"1.
Further east, neighboring Pasir Ris is also slated for a makeover with a number of family-friendly improvements. Plans are underway to make Pasir Ris Park—Singapore's only major coastal public park—even more accessible2. This means more options for Changi residents who love the great outdoors! Change and revitalization have always been in Changi's DNA and we can't wait to see what's in store for this neighborhood!.

5 REASONS WHY FAMILIES LOVE CHANGI
If you're searching for an idyllic neighborhood in Singapore where every generation can feel at home, Changi might just be it. Kids love the place because of its limitless possibilities for fun; teenagers revel in making unexpected discoveries, like watching planes take off from the runway; parents enjoy an escape from the busy week as they take a leisurely drive along Changi's long, winding roads.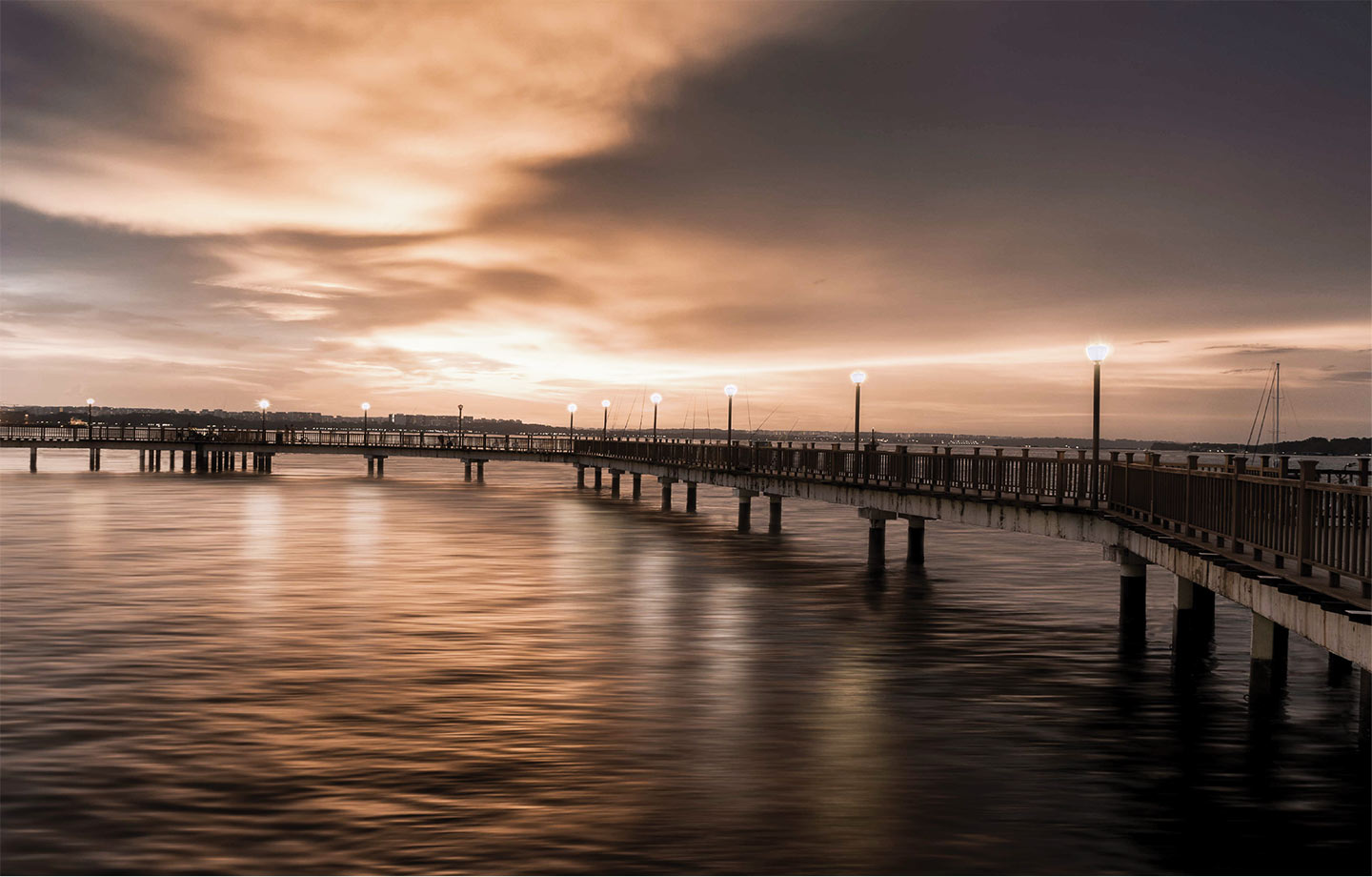 Grandparents love the gotong-royong sense of community that harkens back to the good days.
With its languid pace of life and abundance of parks and outdoor activities, this rustic beachside precinct is fast becoming one of the top locations families choose to grow in.
We've gathered the top five reasons why Changi's a great place to raise a family.

1. NURTURE WITH NATURE
Changi's location in the east is well-placed for the sun, sand, and sea. While most families might know the Changi Coastal Boardwalk as a place for magnificent sunsets, the trail actually boasts 6 distinct sections, each with its own unique flora and fauna to discover.
Besides Changi's famed boardwalk, adventure-loving families will enjoy its proximity to Pulau Ubin, a favorite haunt of nature-lovers, cyclists and canoeists alike. The tiny island is big on fun, with so many things to experience. Families will enjoy bird watching, camping, and getting to know the island's residents.
If your family has a horse fanatic, Gallop Stables in neighboring Pasir Ris has lessons for any level of ability—horse-riding is a great way to nurture a more physically active kid, as well as cultivate patience and kindness towards animals.

2. LEARN FROM BOTH TEXTBOOKS AND HISTORICAL OUTLOOKS
With well-known international schools like The Japanese School Singapore (Changi Campus), United World College (East Campus), Middleton International School (Tampines) and tertiary institutions like Temasek Polytechnic and the Singapore University of Technology and Design located close by, you and your children can take it easy in the mornings. The quieter atmosphere is great for those who need to concentrate!
For parents who prefer to take your kids' education out of the classroom, Changi is home to plenty of historical sites. A heritage trail2 takes history-buff families around to key locations during World War II—The Changi Museum and Chapel (closed for renovation until 2020), Johor Battery, Selerang Camp, Changi Village, and Changi Beach Park—and is a great way to experience the untold stories of Singapore.

3. A SPLASHING GOOD TIME
As mentioned earlier, Changi's beaches and waterways are popular with local canoeists, who row their way up from the Kallang Basin. Active, water-loving families will be delighted to know that the neighborhood is home to a number of water-themed spaces.
Learn how to sail at Changi Sailing Club, or pick up dragon boating, windsurfing or kayaking at one of the Water Ventures located in neighborhoods close by. Constant Wind along Changi Coast Walk is also a great place to learn Stand-Up Paddling, a family-friendly sport that's suitable for young children too.
Changi is also a hop, step and jumps away from Wild Wild West, where adrenaline-pumping rides and gentler attractions await the entire family. Families with little ones can head down to the free water playground at Changi City Point, and cool down after a long day outdoors.
---
4. MALLS FOR ALL
Whether it's new shoes for your kids or a quick and easy meal at family-friendly joints, shopping malls are a great place for the entire family. Changi has no shortage of that when you take the surrounding neighborhoods' offerings into consideration. Think Jewel Changi Airport, Tampines Hub, Tampines 1, Century Square and even White Sands—the retail therapy opportunities are endless.
Experience a retail destination like no other at Jewel, score a great deal at one of Changi City Point's many outlet shops, or go on a shopping spree at the Tampines retail hub, where Courts, Giant, and IKEA call home. If that isn't a one-stop destination, we don't know what is!
Changi residents will be pleased to know that a new lifestyle hub will be opening in a few years too—Komo Shoppes will play host to a well-curated selection of gourmet dining and retail options, adding to the luster of the neighborhood.
---

5. A TASTE OF THE WORLD
And of course, how can we forget the glorious food Changi has to offer. Expand your child's palate with a wealth of choices. From the unexpected Smith Marine Floating Restaurant, the famed Changi Village Hawker Centre, to trendier outposts like The Coastal Settlement and A Spoonful of Sugar, families will never go hungry here.
There's no one size fits all place, but Changi certainly comes close for families who want to enjoy the comforts of modern, urban living, while still being close to nature.