Sail into The Santorini, and you'll find that your course is set for serenity. Discover a landscape more akin to a seascape, where Santorini Blue washes over an island of tranquillity. The Aegean Arrival welcomes you with fanfare, where a water wall cascades rhythmically onto characteristic Greek boulders.
The Santorini Site Plan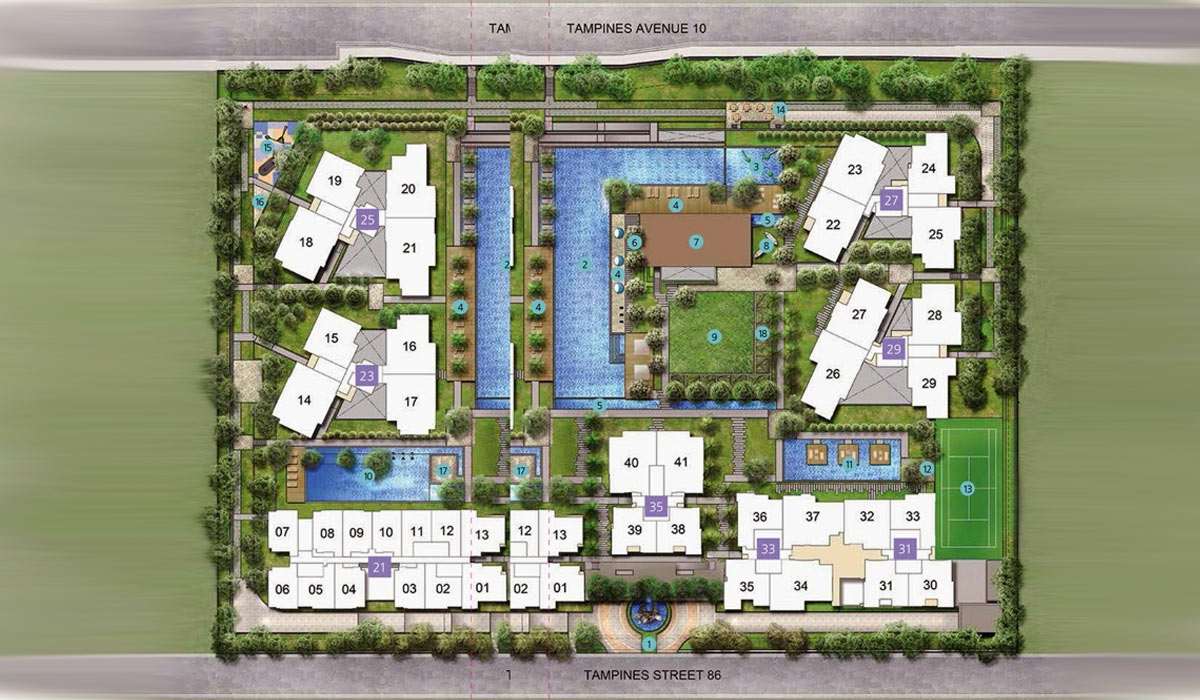 1. Aegean Arrival
2. Lap Pool
3. Kid's Pool
4. Lounge Deck
5. Aegean Splashes
6. Changing Rooms
7. Clubhouse Gymnasium
8. Drift-Away Hammocks
9. Grand Lawn
10. 25M Lap pool & Aqua Gym
11. Reflective Pool
12. The Gallery
13. Tennis Court
14. Alfresco BBQ Plaza
15. Kiddie Playground
16. Fitness Zone
17. Sunken Pavilion
18. Verdure Berms
---
Facilities @ The Santorini
Inspired by Nature, Facilities deck at The Santorini Condo will lift the project 4m above road level, so units from 2nd floor onwards will have water views.
All PH will come with the communal roof terrace where residents at The Santorini Condo can use. Modern contemporary Mediterranean theme carried throughout the development, A&P programme, and marketing collaterals.